Jenna Ortega Reveals Who She'd Cast Lady Gaga As In 'Wednesday' Season 2
By Taylor Linzinmeir
January 11, 2023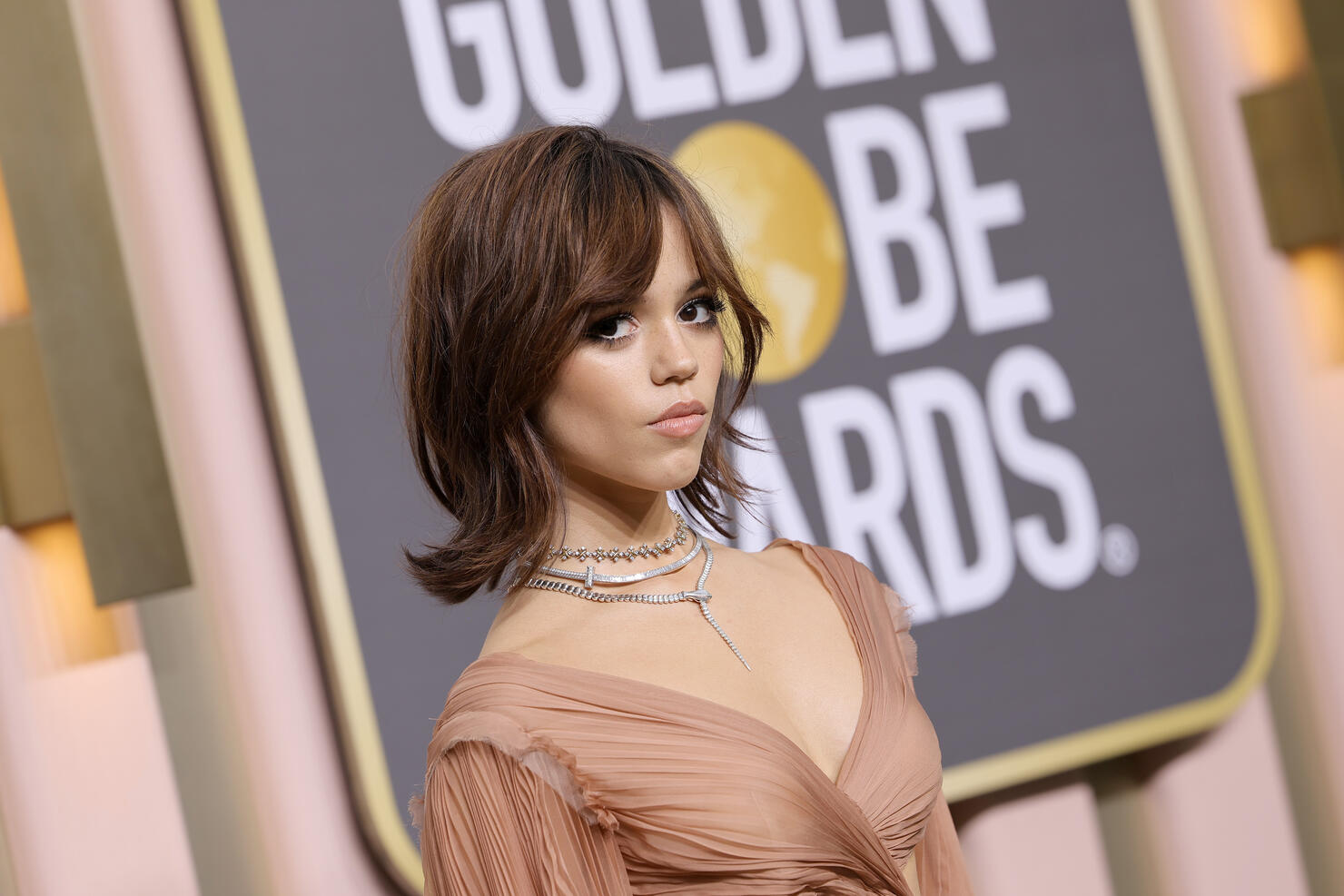 Jenna Ortega recently revealed who she'd cast Lady Gaga as in the upcoming second season of Wednesday while speaking about the hit Netflix show.
Ortega met up with Variety on the 80th Annual Golden Globe Awards' red carpet to talk about Wednesday recently being renewed for another season. When asked what character she'd like Lady Gaga to play if she happened to be cast in Season 2, Ortega said Wednesday and Lady Gaga's character "would have to be two monsters that understand each other."
She also reminisced about seeing her fellow Golden Globe nominee doing the viral Wednesday Addams dance on TikTok.
"It's really strange," she revealed. "A long time ago, I worked with a hairdresser that used to work with her. I had just seen Lady Gaga in concert in Boston a couple of years before and she had made me a video saying 'Hey, Jenna! I heard you're a fan." It was a really, really sweet video. I doubt she even remembers or has any idea of who I was back then. It was one of those moments that you acknowledge [that life changes really, really fast and it's really crazy."
Ortega has been nominated for Best Actress in a Musical or Comedy TV Series for her role in Wednesday, and Lady Gaga has been nominated for Best Original Song for "Hold My Hand" from Top Gun: Maverick.