Green Day Unearth Previously Unreleased Cover Of An Elvis Costello Classic
By Katrina Nattress
January 13, 2023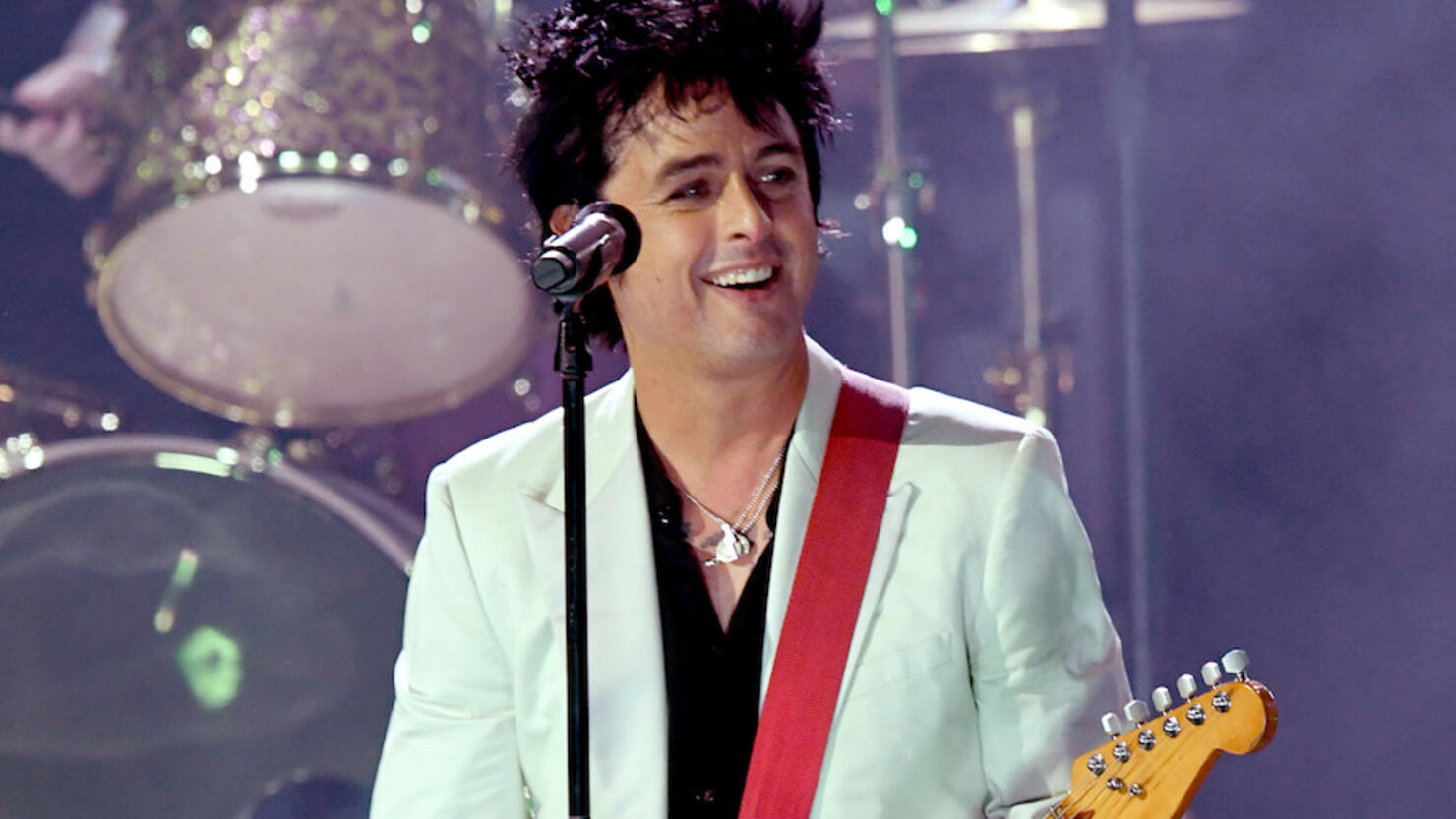 Photo: Getty Images North America
As Green Day gear up to release their 25th anniversary edition of Nimrod, they're gifting fans with another previously unreleased demo: a cover of Elvis Costello's 1977 classic "Alison" that the band recorded during the album's recording sessions.
Nimrod XXV is slated for a January 27 release and in addition to its original tracks, the album will also feature 14 previously unreleased demos and a live set recorded on November 14, 1997 at Philadelphia's Electric Factory, which boasts 15 more previously unreleased tracks.
The deluxe edition will be available digitally, as well as box sets. The CD version includes three discs, while the vinyl features five, and they both include a 20-page booklet, cloth patch and commemorative backstage pass. 
Listen to Green Day's cover of "Alison" and check out the full Nimrod XXV track listing below.
Nimrod XXV Track List
1. 'Nice Guys Finish Last'
2. 'Hitchin' A Ride'
3. 'The Grouch'
4. 'Redundant'
5. 'Scattered'
6. 'All The Time'
7. 'Worry Rock'
8. 'Platypus (I Hate You)'
9. 'Uptight'
10. 'Last Ride In'
11. 'Jinx'
12. 'Haushinka'
13. 'Walking Alone'
14. 'Reject'
15. 'Take Back'
16. 'King For A Day'
17. 'Good Riddance (Time of Your Life)'
18. 'Prosthetic Head'
19. 'Nice Guys Finish Last (Demo)'
20. 'Place Inside My Head (Demo)'
21. 'The Grouch (Demo)'
22. 'Walking Alone (Demo)'
23. 'Jinx (Demo)'
24. 'Alison (Demo)'
25. 'Espionage (Demo)'
26. 'You Irritate Me (Demo)'
27. 'Tre Polka (Demo)'
28. 'When It's Time (Demo)'
29. 'Desensitized (Demo)'
30. 'Chain Saw (Demo)'
31. 'Reject (Demo)'
32. 'Black Eyeliner (Demo)'
33. 'Going To Pasalacqua (Live at the Electric Factory, Philadelphia 11/14/97)'
34. 'Welcome To Paradise (Live at the Electric Factory, Philadelphia 11/14/97)'
35. 'Geek Stink Breath (Live at the Electric Factory, Philadelphia 11/14/97)'
36. 'Nice Guys Finish Last (Live at the Electric Factory, Philadelphia 11/14/97)'
37. 'Hitchin' A Ride (Live at the Electric Factory, Philadelphia 11/14/97)'
38. 'The Grouch (Live at the Electric Factory, Philadelphia 11/14/97)'
39. 'Chump (Live at the Electric Factory, Philadelphia 11/14/97)'
40. 'Longview (Live at the Electric Factory, Philadelphia 11/14/97)'
41. '2000 Light Years Away (Live at the Electric Factory, Philadelphia 11/14/97)'
42. 'Brain Stew (Live at the Electric Factory, Philadelphia 11/14/97)'
43. 'Jaded (Live at the Electric Factory, Philadelphia 11/14/97)'
44. 'Knowledge (Live at the Electric Factory, Philadelphia 11/14/97)'
45. 'Basket Case (Live at the Electric Factory, Philadelphia 11/14/97)'
46. 'She (Live at the Electric Factory, Philadelphia 11/14/97)'
47. 'F.O.D. (Live at the Electric Factory, Philadelphia 11/14/97)'
48. 'Paper Lanterns (Live at the Electric Factory, Philadelphia 11/14/97)'
49. 'Scattered (Live at the Electric Factory, Philadelphia 11/14/97)'
50. 'Prosthetic Head (Live at the Electric Factory, Philadelphia 11/14/97)'
51. 'When I Come Around (Live at the Electric Factory, Philadelphia 11/14/97)'
52. 'Good Riddance (Time Of Your Life) (Live at the Electric Factory, Philadelphia 11/14/97)'