Machine Gun Kelly Hits Back At Haters Who Disapprove Of His Style
By Katrina Nattress
January 18, 2023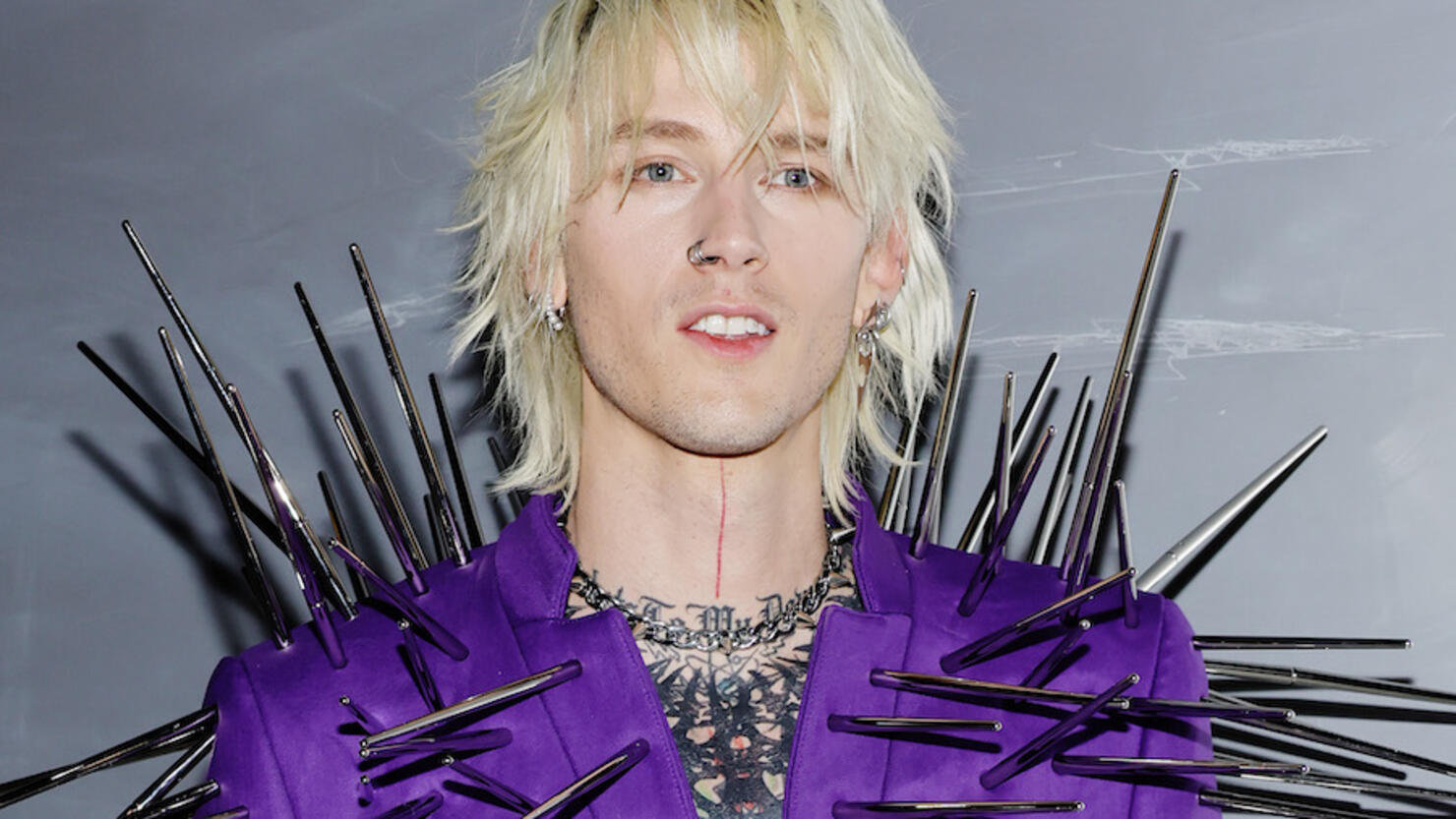 Photo: Getty Images North America
There's no doubt that Machine Gun Kelly is comfortable in his own skin, and he proves it time and time again with bold fashion choices. Over the weekend, the rapper-turned-rocker once again proved this point by channeling Jules from Euphoria with a Milan Fashion Week look that included a metallica suit and bedazzled, futuristic pieces on each finger of his left hand, sparkly eyeshadow and winged eyeliner.
Although many of the comments on his Instagram post were positive, there were some who didn't like the look, namely the makeup.
"Lace up Mgk would have neverrrr worn makeup .. smh i get high fashion but u dont need eyeshadow on mannn," one Instagram user wrote.
"I'm glad you make good music because the make up and all that is just wack af…" commented another.
While many fans came to MGK's defense and pointed out how problematic some of the comments are with replies like "I don't understand the people that are hating on the makeup, y'all understand makeup is just paint for the face right? It's genderless, a way of expression. Also makeup has been used by rock/ metal artists since the 60s, but I guess not everybody's small brain can handle seeing something out of the ordinary," the musician also took it upon himself to say something.
MGK shared a screenshot of a tweet on Instagram that reads "you can't comment about my style if you have none" and captioned the post "🙅🏼‍♂️🙅🏼‍♂️🙅🏼‍♂️ keep your insecurities to yourself."
Not only is he unafraid to be himself, but he's also not scared to hit back at the haters. See MGK's post below.