Mattress Mack Makes Massive Super Bowl Bet
By Dani Medina
January 17, 2023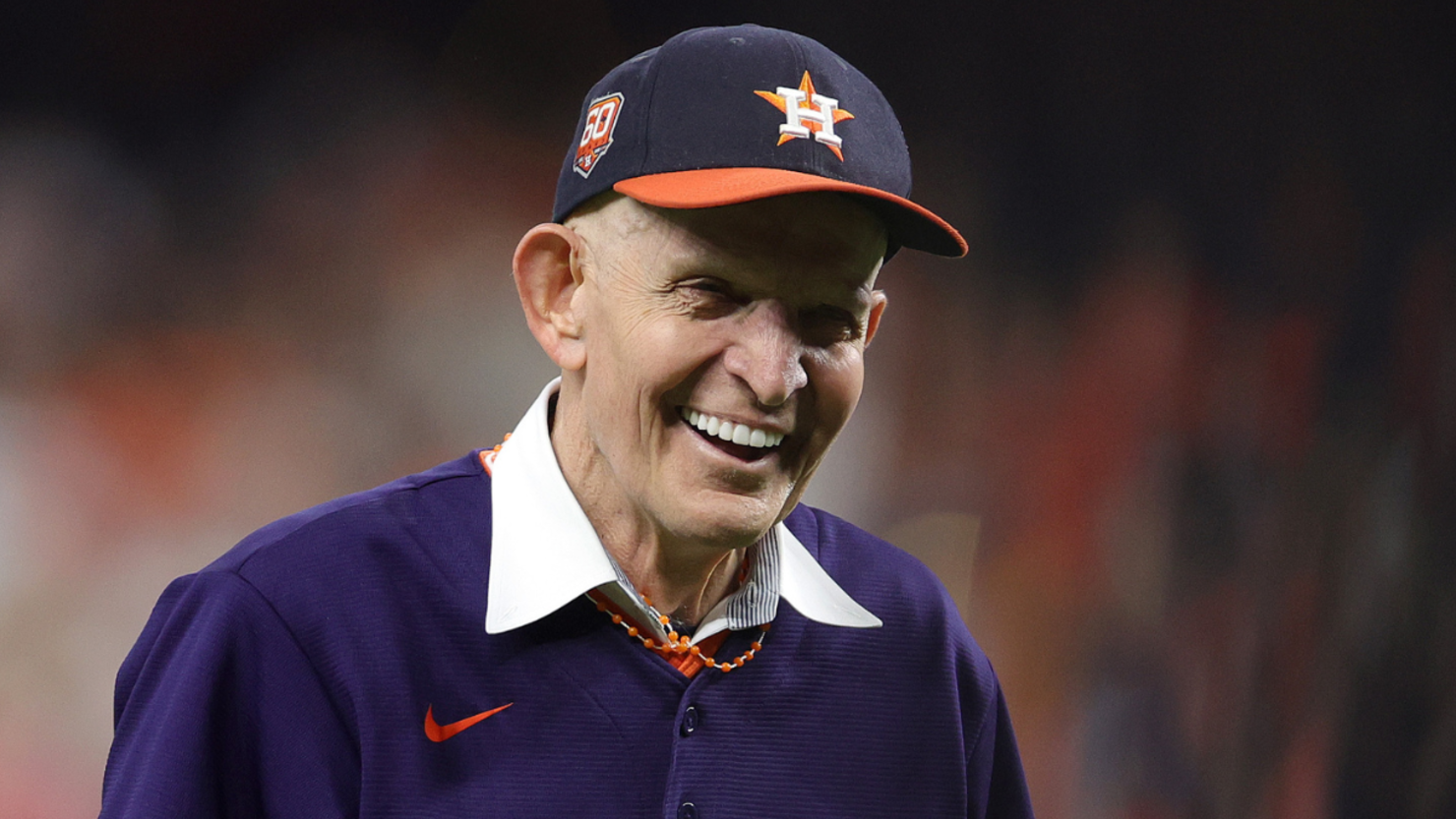 Mattress Mack is back doing what he does best — rooting for the home team!
Jim McIngvale, an iconic furniture salesman from Houston known for placing larger-than-life wagers on Texas teams, has his sights set on the Big Game. Mattress Mack placed a $200,000 bet on the Dallas Cowboys to win the NFC Championship and advance to the Super Bowl, KENS5 reports. He placed the bet on Monday (January 16) with +650 odds — before Dak Prescott led the Cowboys to a victory over the Tampa Bay Buccaneers 31-14, despite four consecutive missed PATs by kicker Brett Maher.
If the Dallas Cowboys can pull it off, Mattress Mack would net $1.45 million. The Cowboys are scheduled to face the San Francisco 49ers on Sunday. On Saturday, the New York Giants will take on the Philadelphia Eagles. The winners from both games will face off in the NFC Championship on January 29.
Mattress Mack's winnings don't go right into his bank account, though! The whole point of McIngvale's wagers is to give back to the customers who shop at his Gallery Furniture location. Here's what he told a local news station back in November:
"I make these bets because we do promotions at the furniture store. Like if the Astros win the World Series you get your money back. I won $75 million on that bet, gave back $73 million to the customers and the other $2 million was expenses. It enables us to run these great promotions. People love them especially with local teams like the Houston Astros and Houston Cougars. We're having fun with these sports promotions, they work very well and it makes us relevant as a furniture store."
Most recently, McIngvale placed a $1.5 million bet on the TCU Horned Frogs to defeat the Georgia Bulldogs in the College Football Playoff National Championship, but that didn't pan out as he hoped.
Post Malone also has a risky bet in place for the Dallas Cowboys. If the Cowboys win the Super Bowl, the Texas native said he'd get a tattoo of Cowboys legend Michael Irvin's number, 88.