This Is The Top Buffet In North Carolina
By Sarah Tate
January 17, 2023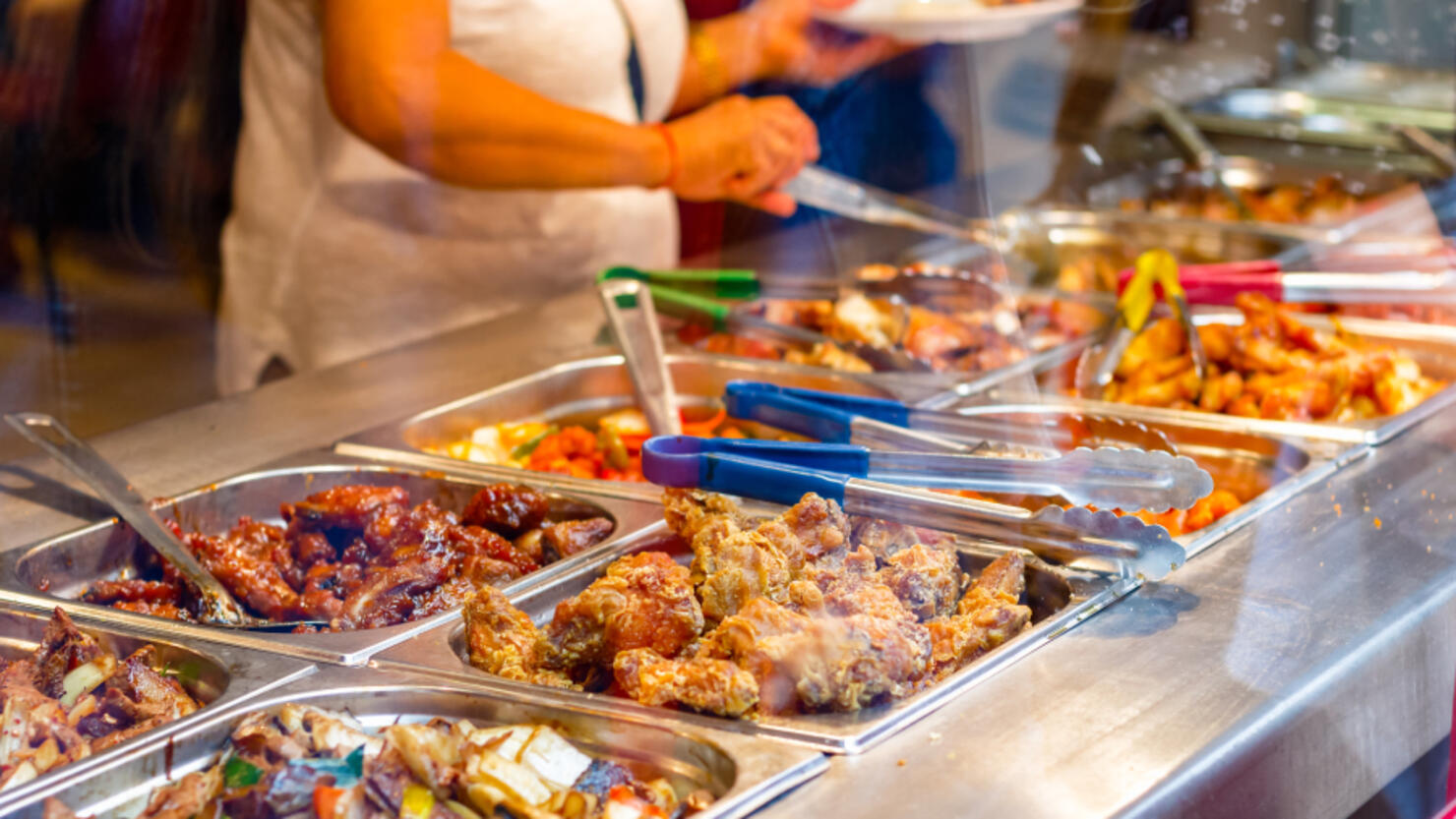 When deciding what to do for a meal, especially for a large group, it can be difficult to come up with a solution that everyone will enjoy. That's where a buffet comes in, giving each person a wide selection of food to choose from so they can curate their own perfect meal.
Writers at Yelp searched around the country to find the best buffets available, compiling a list of the top spot for all-you-can-eat fun for each state, from kitchens cooking up country classics to sushi bars and seafood buffets. According to the site:
"Buffets in American officially became a thing in the 1940s when a man named Herb MacDonald launched the Buckaroo Buffet in Las Vegas. MacDonald's goal was to keep casino goers staying longer. This ideology of a lavish food extravagance has since then been adapted to differing cuisines around North America! From buffets serving breakfast assortments to brunch and lunch and even dinner selections to select cuisines like Thai, Chinese, Indian, Brazilian, Mediterranean, and more — we've got it all!"
Andaaz, an Indian fine dining restaurant in Asheville, was named the top buffet in all of North Carolina, offering an all-you-can-eat lunchtime buffet from 11:30 a.m. to 2 p.m. as well as its a la carte menu. With 4.5 out of 5 stars and over 130 reviews, customers seem to enjoy popular items like Chicken Tikka Masala, Malai Kofta, Vegetable Samosas and more. One reviewer even wrote, "Without a doubt, the best Indian food I've ever had."
Andaaz is located at 28 Hendersonville Road in Asheville.
Check out Yelp's full list to see all of the country's best buffets.