WATCH: Tom Brady Addresses NFL Future After Playoff Loss
By Jason Hall
January 17, 2023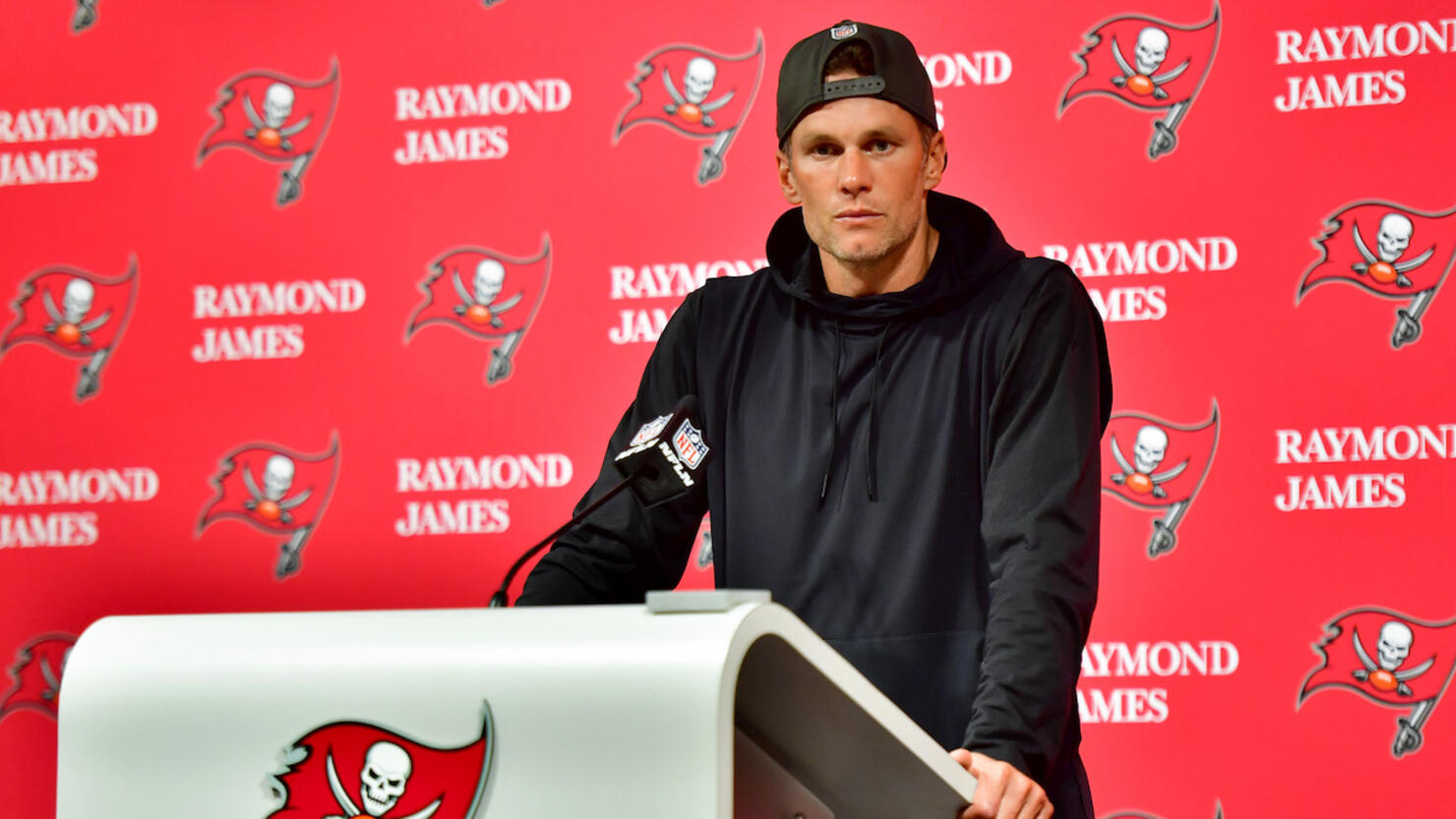 Tampa Bay Buccaneers quarterback Tom Brady faced questions about his NFL future after his team's 31-14 playoff elimination loss to the Dallas Cowboys on Monday (January 16) night.
Brady, 45, is set to become a free agent should he continue his playing career for a 24th season, following a 2022 campaign in which the Buccaneers offense struggled to meet high expectations.
"Not the way we wanted to end it, but we didn't deserve it," Brady said via ESPN. "I give them a lot of credit. They played a good game. Made a lot more plays than we did, so a tough night.
"I think there's a part of football where I feel like it's -- sometimes you get lucky, but most of the time, the team that earns it wins, and they played [well] all year."
Brady has a "no tag" clause in his contract, which means he cannot be franchise tagged by the Buccaneers and will become an unrestricted free agent this coming offseason should he chose not to re-sign.
The San Mateo native also has a massive contract to become FOX Sports' lead NFL analyst once his playing career concludes.
"I'm gonna go home and get a good night's sleep -- as good as I can tonight," Brady said, adding that he didn't have a set timetable for his decision. "This has been all I've focused on -- this game. It'll just be one day at a time. Truly."
Brady finished Monday's game with 351 yards, two touchdowns and one interception on 35 of 66 passing.
The seven-time Super Bowl champion signed with the Buccaneers during the 2020 offseason following 20 seasons with the New England Patriots.
Tampa Bay defeated the Kansas City Chiefs, 31-9, in Super Bowl LV during Brady's first season with the franchise.
Brady announced his retirement, then un-retirement this offseason ahead of his 23rd NFL season.
The 45-year-old is the NFL's all-time passing leader for yards and touchdowns, as well as quarterback wins, among numerous other records.