Patrick Stump Responds To Joe Trohman Stepping Away From Fall Out Boy
By Katrina Nattress
January 20, 2023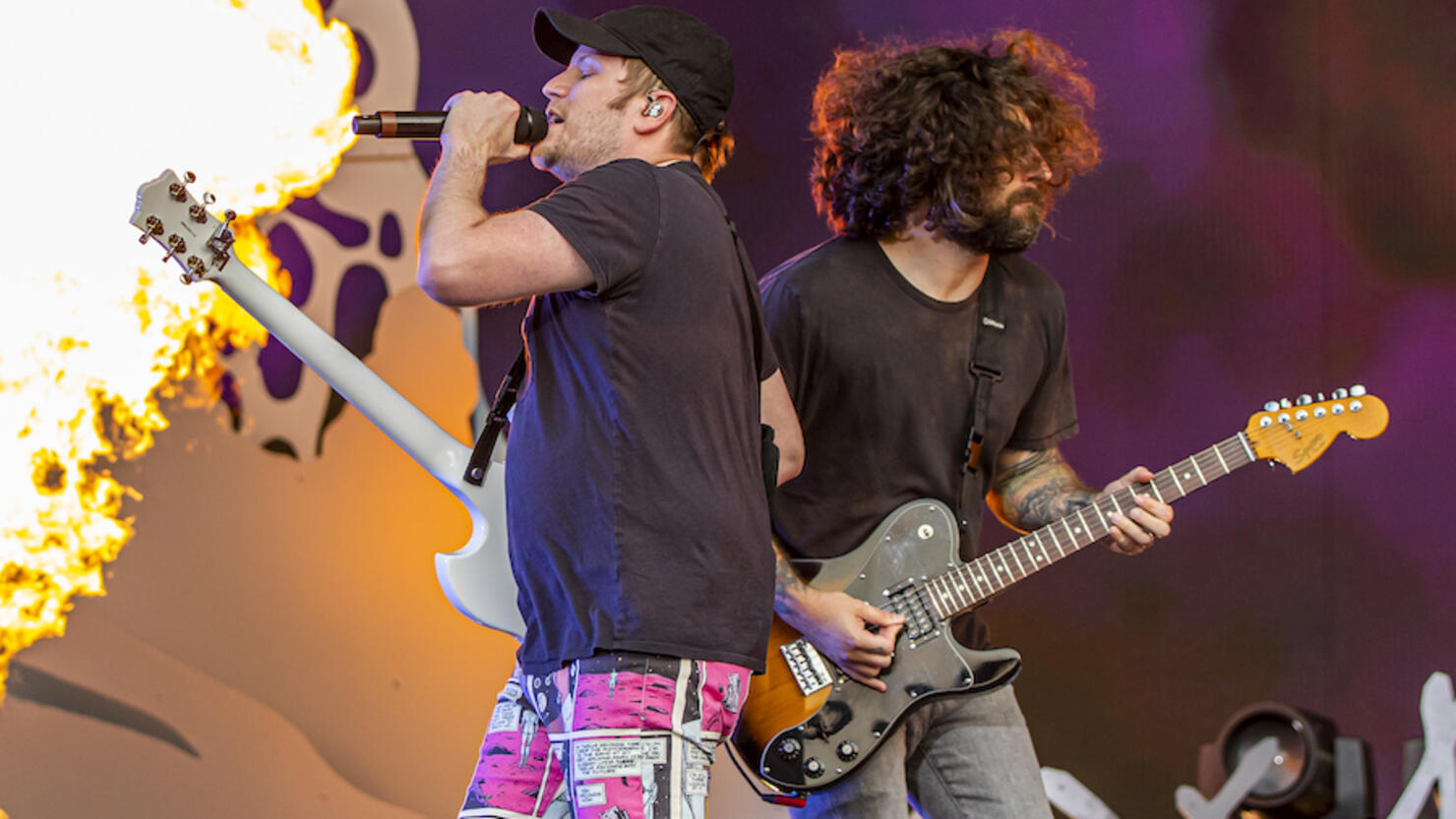 Photo: Getty Images North America
Fall Out Boy fans have had a rollercoaster of a week. First, the band announced its upcoming eighth album So Much (For) Stardust, and shared its lead single "Love From The Other Side," and then the following day guitarist Joe Trohman said he was taking a break from the band to focus on his mental health.
"It pains me to make this decision, especially when we are releasing a new album that fills me with great pride (the sin I'm most proud of)," he said. "So, the question remains: Will I return to the fold? Absolutely, one-hundred percent. In the meantime, I must recover which means putting myself and my mental health first. Thank you to everyone, including my bandmates and family, for understanding and respecting this difficult, but necessary, decision."
During a new interview with NME, frontman Patrick Stump responded to Trohman's decision, praising his bandmate for his bravery.
"He's 100 per cent in the band and on that record," Stump said about Trohman's involvement with new music. "He has this work ethic where he really has to be there, but he called us up and said that his doctor told him he needed a break. We told him, 'Take the break, your seat's warm, you're not any less a part of it.' He's all over the record. It's as much his as it is any of ours"
"It was his decision to [put out that statement] and I'm really proud of him," he continued. "It's really brave [to be so open]. I'm so impressed with the way he's able to just share, because I'm a very reserved person. I admire him."
So Much (For) Stardust is slated for a March 24 release.