WATCH: Police Confront Florida Woman Accused Of Shooting Sick Husband
By Zuri Anderson
January 24, 2023
Newly-released bodycam footage from police shows the moment officers confront the Florida woman accused of fatally shooting her terminally ill husband in a hospital.
Video shows Daytona Beach Police officers negotiating with 76-year-old Ellen Gilland, who barricaded herself inside her 77-year-old husband Jerry Gilland's hospital room moments after allegedly killing him. According to an arrest report, three people ran inside the room to investigate the shooting only for Gilland to point a .38 revolver at them, demanding them to leave.
The tense incident spurred a lockdown at AdventHealth Hospital and an evacuation of patients. Footage shows SWAT team members repeatedly ordering the wife to "drop the gun" while trying to negotiate with her. Authorities claim they deployed a flashbang to take her into custody while earlier reports said she surrendered after being convinced not to take her own life.
Bodycam footage later cuts to officers escorting Gilland out of the hospital in handcuffs and a wheelchair.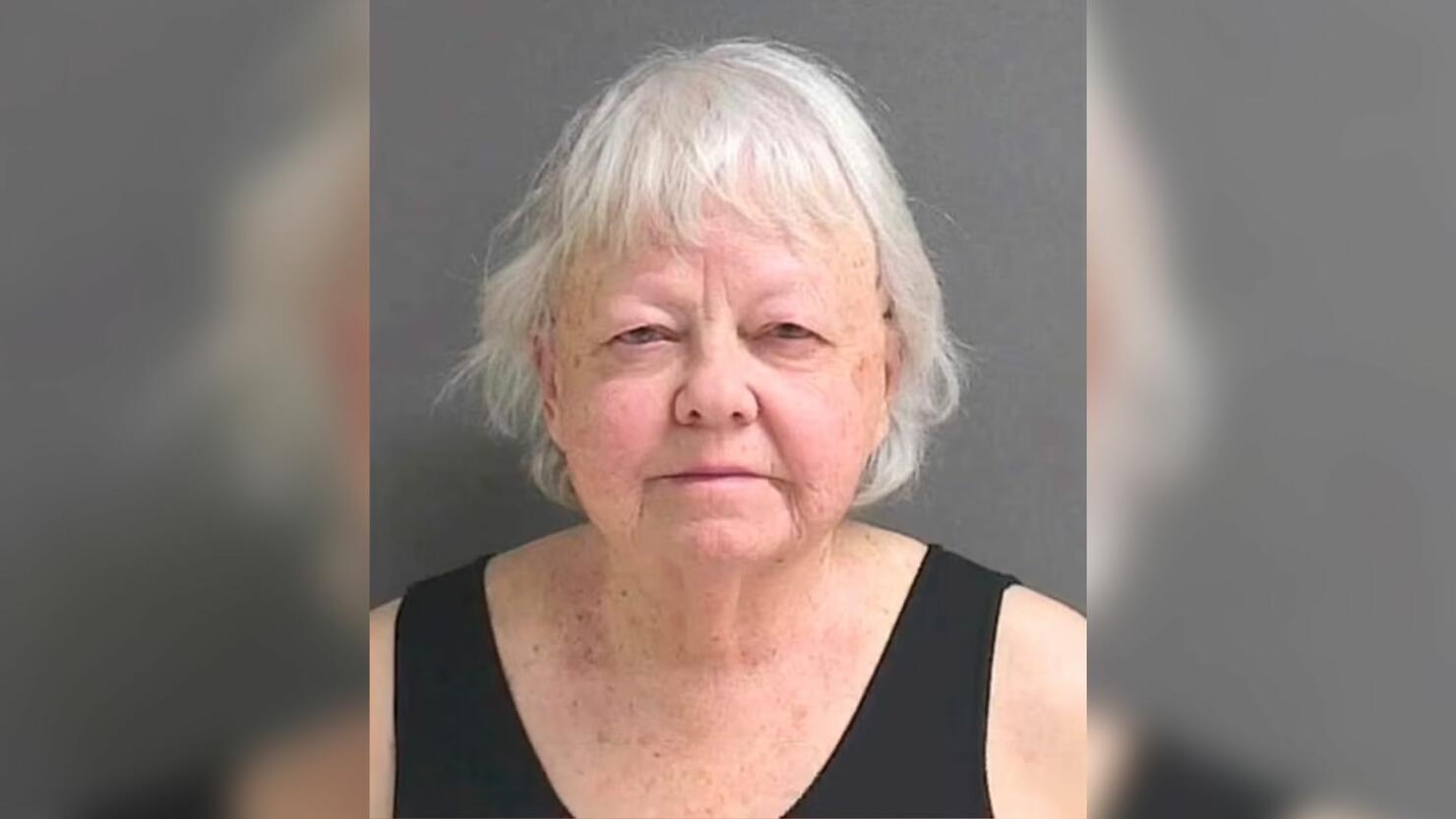 Photo: Volusia Sheriff's Office
The shooting was part of a murder-suicide pact between the couple, according to Daytona Beach Police Chief Jakari Young.
"Apparently because he was terminally ill, they had a conversation about it and they actually planned this approximately three weeks ago – that if he continued to take a turn for the worst, he wanted her to end this," Young told reporters during a news conference. "Apparently the goal was for him to do it, but he didn't have the strength, so she had to carry it out for him."
Gilland was charged with one count of premeditated first-degree murder and three counts of aggravated assault with a deadly weapon on Sunday (January 22). A judge ordered her held with no bond, and she's currently being held at Volusia County Jail.