5 Officers Were 'Directly Responsible' For 'Physical Abuse' Of Tyre Nichols
By Jovonne Ledet
January 26, 2023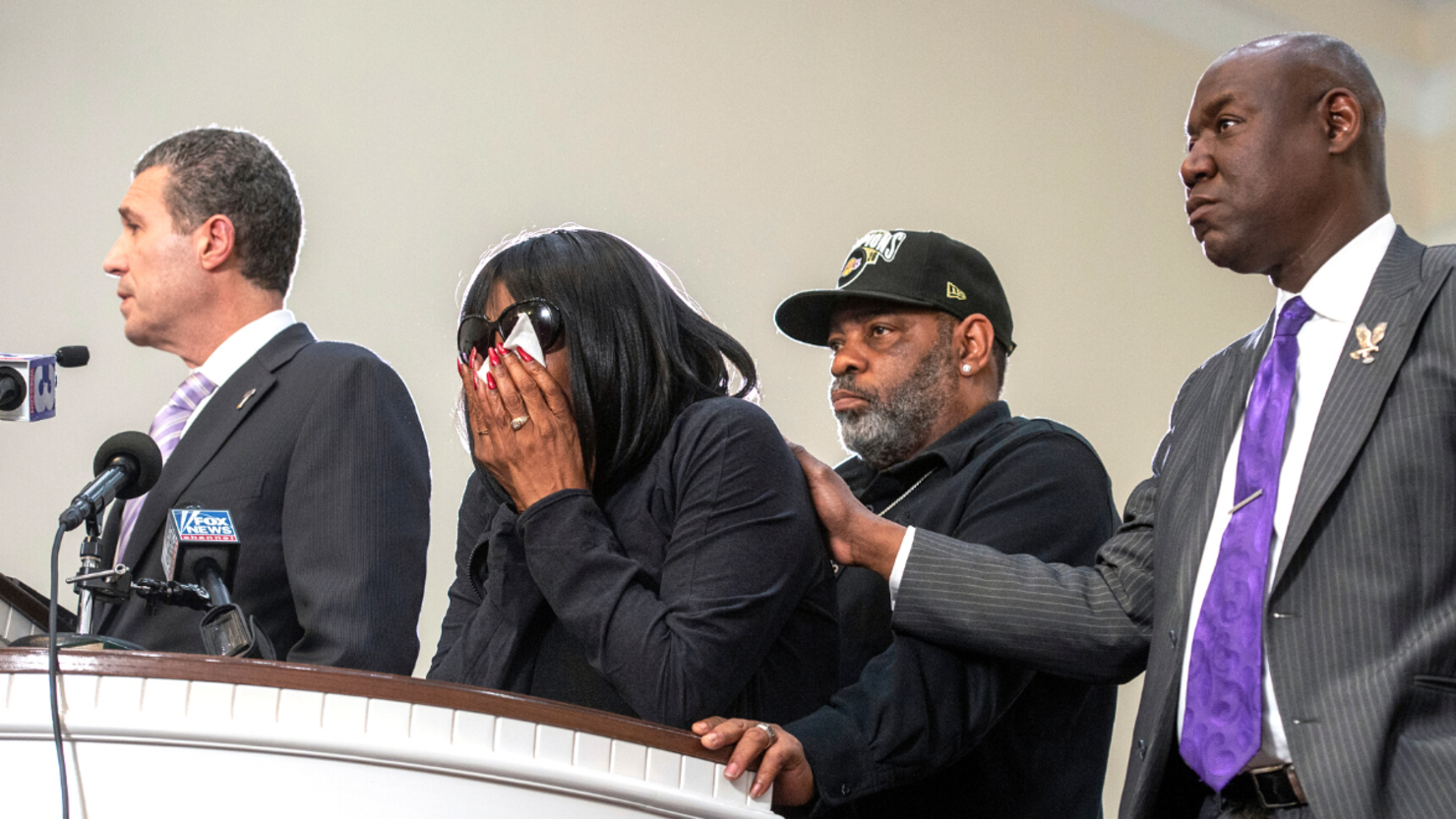 Memphis Police Chief C.J. Davis says the five officers fired from the department after the death of Tyre Nichols, a 29-year-old Black man who died days after a traffic stop, were "directly responsible" for his "physical abuse."
In a video statement released on Wednesday (January 25), Davis said other Memphis police officers are under investigation in connection to the January 7 traffic stop that led to Nichols' death, per NBC News.
"Some infractions are less egregious than others," the police chief said.
The five officers terminated from the department last week "were found to be directly responsible for the physical abuse of Mr. Nichols," she added.
Police have released minimal details about the events leading to Nichols' death. The department said in its initial statement he was pulled over for reckless driving, and a "confrontation" followed after he "fled the scene on foot."
Nichols complained of having shortness of breath and was transported to St. Francis Hospital where he died three days after the traffic stop.
The Shelby County medical examiner's office hasn't released Nichols' official cause of death. However, preliminary results of an autopsy report sought out by the family's attorneys suggested he "suffered extensive bleeding caused by a severe beating."
After viewing body-camera footage of the stop, attorneys said the video reminded them of Rodney King, noting that Nichols was treated like a "human piñata."
On Wednesday, Davis said the incident was "heinous, reckless, and inhumane," which people will see once police footage is released in the coming days.
"I expect you to feel what the Nichols family feels," she said. "I expect you to feel outrage in the disregard of basic human rights, as our police officers have taken an oath to do the opposite of what transpired on the video."
Reading about Black trauma can have an impact on your mental health. If you or someone you know need immediate mental health help, text "STRENGTH" to the Crisis Text Line at 741-741 to be connected to a certified crisis counselor. These additional resources are also available: 
The National Suicide Prevention Lifeline 1-800-273-8255
The National Alliance on Mental Illness 1-800-950-6264
The Association of Black Psychologists 1-301-449-3082
The Anxiety and Depression Association of America 1-240-485-1001
For more mental health resources, click HERE. 
The Black Information Network is your source for Black News! Get the latest news 24/7 on The Black Information Network. Listen now on the iHeartRadio app or click HERE to tune in live.