Ma$e Receives His Own Day In Harlem Ahead Of Performance At The Apollo
By Tony M. Centeno
January 26, 2023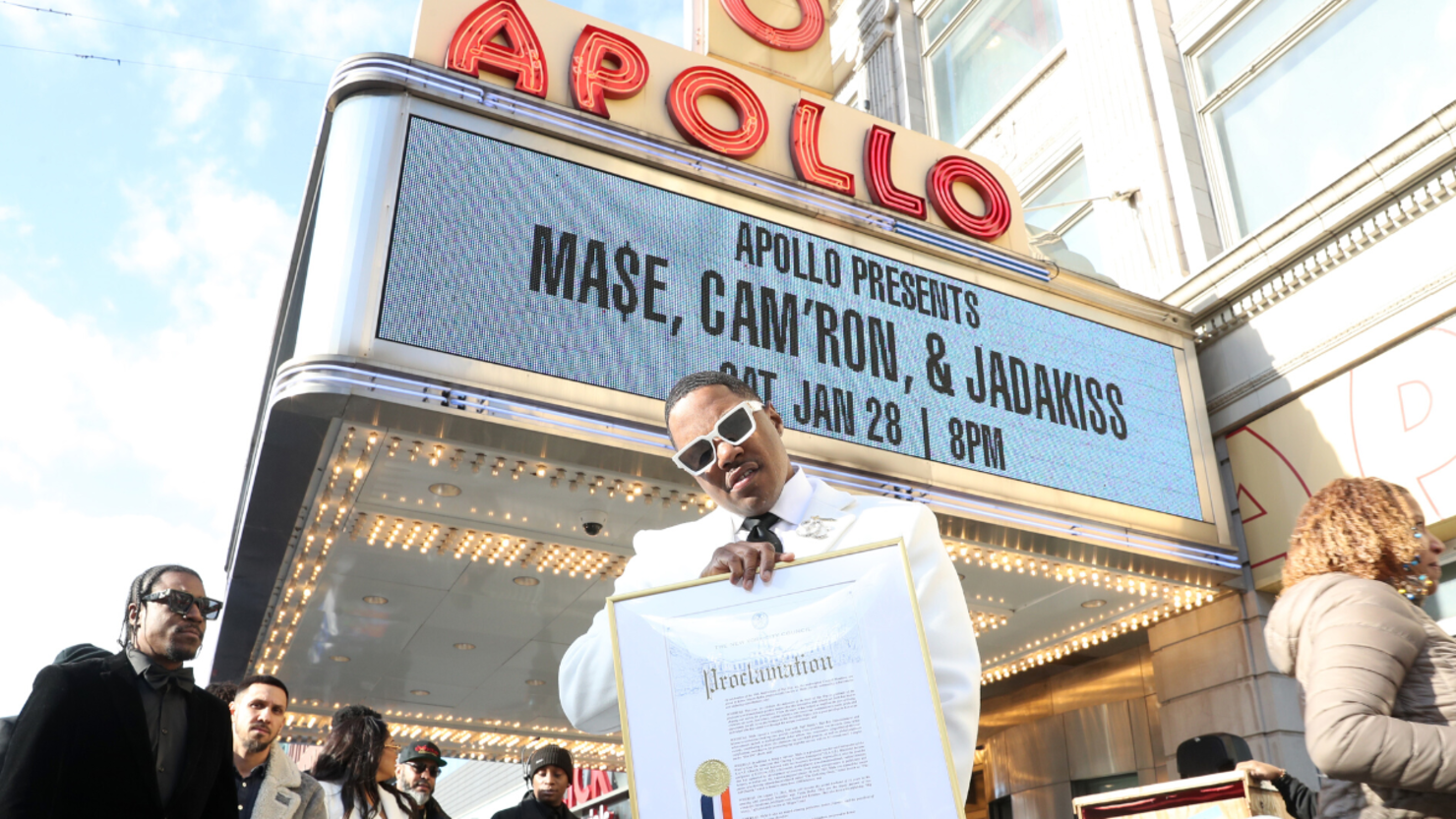 After spending the past three decades impacting the music industry, Ma$e is finally getting some honorable recognition from his city.

On Tuesday, January 24, the veteran rapper, born Mason Betha, was awarded with his own day in Harlem. During a special ceremony held outside the historic Apollo Theater, New York City Council Member Kevin C. Riley gave the Harlem World MC a proclamation that designated January 24 as "Ma$e Day" in his hometown. Ma$e attended the ceremony with his wife and two sons. In his speech, he thanked his family, his pastor and everyone else who helped make him great.
"I want to thank all of you for coming out here today, but most of all, I want to say this because this really matters in our community: a win only feels great when you win with family," Ma$e said. "Today, I have my whole family here — my wife of 22 years and a bunch of people in the crowd, a bunch of great artists…Thank you, and thank you Harlem for making me great."

"And most of all, my pastor is here," he continued. "This is the guy that prayed for me when I left Hip Hop, so y'all all wanna know who changed me? This is the guy that changed me."

The "Welcome Back" artist received the grand honor several days ahead of his scheduled one-time performance with Cam'ron and Jadakiss this Saturday, January 28, at the Apollo theater. Ma$e, Cam and Jada had initially intended to travel across the country together for their 3-Headed Monster tour. Unfortunately, the tour was cancelled just a few weeks after it was announced. Neither artist provided a legit reason for the cancellation, but Ma$e suggested that Diddy had something to do with it.

Check out more images of Ma$e's proclamation ceremony and watch him shout out the wave god Max B below.