Fate Of Michigan State Players Involved In Tunnel Assault Decided
By Jason Hall
January 27, 2023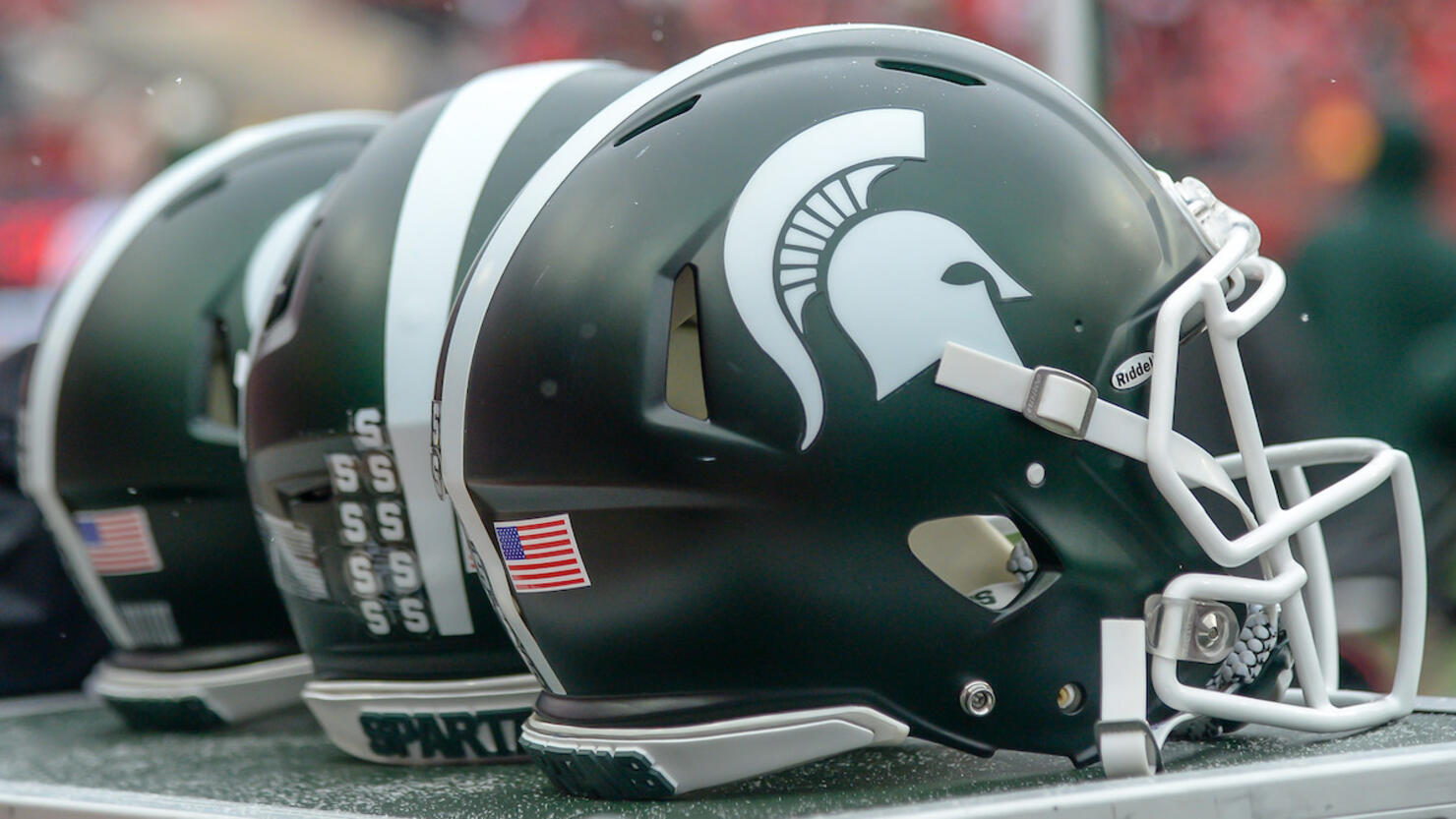 Charges against four Michigan State football players involved in the October 29 tunnel assault of a Michigan player are set to be dropped after they entered into a pre-plea diversionary program in Ann Arbor's 15th District Court on Friday (January 27), MLive.com's Matt Wenzel reports.
Michigan State defensive ends Itayvion 'Tank' Brown and Brandon Wright and defensive backs Angelo Grose and Justin White were all charged with misdemeanor assault for their roles in the incident, which took place after the Spartans' 29-7 loss at Michigan Stadium.
"The result here for our clients is a no-brainer because this case will be dismissed," said attorney Wade Fink, who represented Brown, via MLive.com. "In order to get a dismissal, they're being asked to do things they would already do – charity and be in the community and be great citizens, which they already are. None of these kids are guilty of anything and if it was a situation where we couldn't earn a dismissal for basically what we do anyway, then we would have fought it. This splits the difference here of getting out there and doing some good things in the world and also earning a dismissal without ever having to admit something they didn't do."
The Washtenaw County Prosecutor's Office launched the pre-plea diversionary program in 2021 as a means for offenders charged with certain misdemeanors. The program will allow the four Michigan State players to work with the probation office, but won't place them on probation.
"We can confirm that the young people scheduled for court appearances today have taken the first step in our pre-plea diversion program – one which neither requires a guilty plea nor a conviction be entered," said Washtenaw County chief assistant prosecuting attorney Victoria Burton-Harris in a statement obtained by MLive.com. "Under that program, participants work with a case manager to create and successfully complete a plan for accountability. Upon completion of that plan, charges are dismissed. Our office has had significantly high success with participants completing this program, and expect these young people to be no different if they elect to proceed with this diversion program. We wish all parties involved well."
Charges were previously dropped against Michigan State cornerback Khary Crump in relation to the incident after he pleaded guilty to misdemeanors on January 5. Two other players -- linebacker Jacoby Windmon and defensive end Zion Young -- were also charged in the incident, however, absent from court on Friday.
Multiple videos shared online showed several Michigan State players pushing, punching and kicking one Michigan player, which appears to be sophomore defensive back Ja'Den McBurrows.
Michigan State vice president Alan Haller issued a statement at the time of the incident vowing to take necessary preliminary action and suspend the players involved based on the video footage.
"On behalf of our university and athletics department, I have been in consistent contact with University of Michigan Athletics Director Warde Manuel and Big Ten Conference Commissioner Kevin Warren," Haller said via ESPN. "In addition to members of our Spartan family to offer our apologies and to ensure our collaboration with law enforcement as they conduct investigations into the matter."
The University of Michigan Police Department confirmed it launched an investigation into the incident in partnership with Michigan State University Police, Michigan Athletics and Michigan football at the time.
"The University of Michigan Police, in partnership with Michigan State University Police, Michigan Athletics and Michigan football, is actively reviewing footage and investigating the postgame incident," the department said in a statement obtained by ESPN. "Situations like these, and the safety of the community, are taken very seriously."