Dozens Of Flights Cancelled At DIA As Winter Storm Thrashes Colorado
By Zuri Anderson
January 30, 2023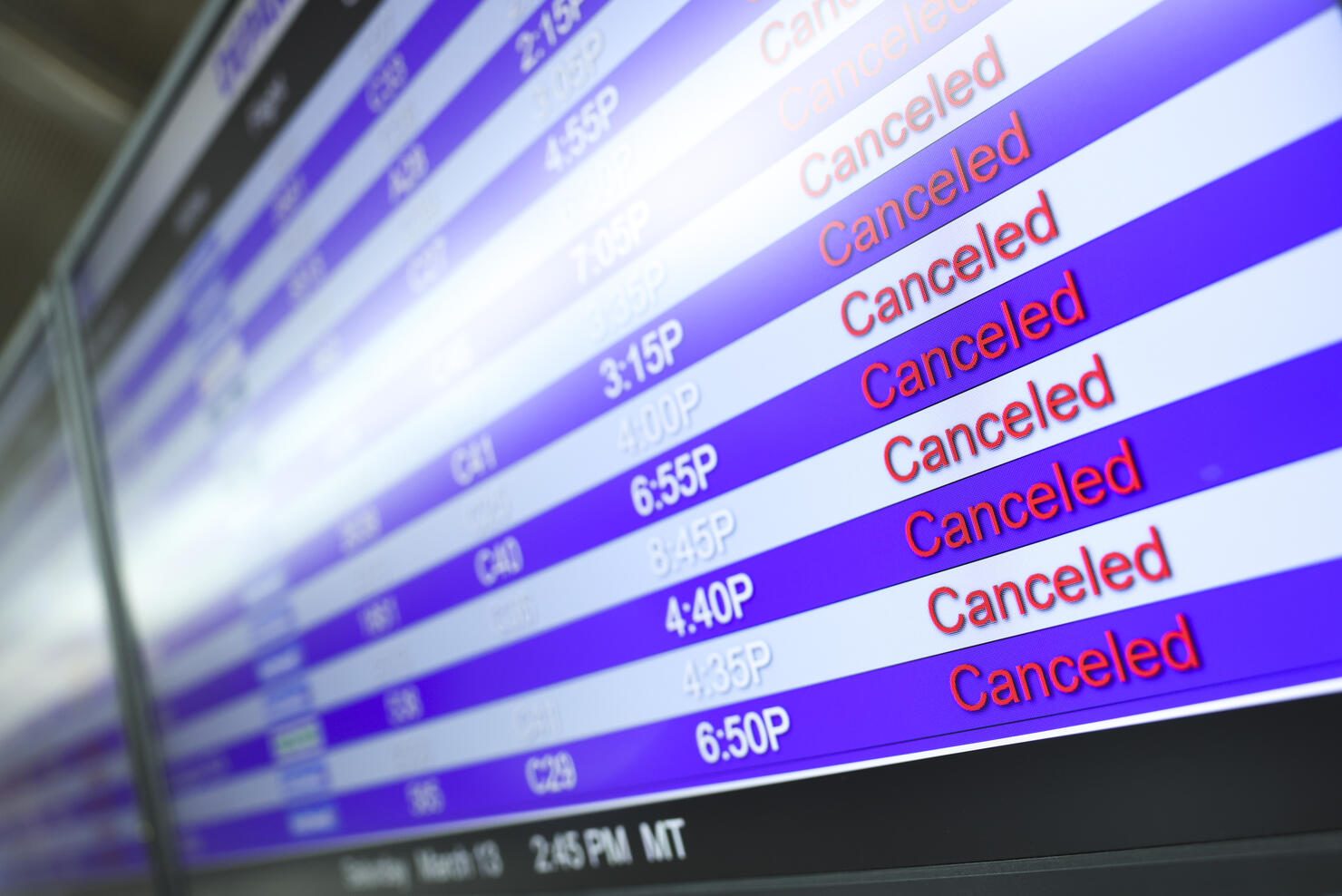 Hundreds of flights were canceled or delayed at Denver International Airport as a winter storm batters the Midwest with snow and dangerously cold temperatures. According to flight-tracking website FlightAware, 105 flights were canceled while 182 were delayed as of 11:15 a.m. Monday (January 28), including flights leaving and heading to the airport.
Southwest Airlines had the most cancellations of any airline at 332. The Dallas-based company suffered several issues this winter, including a holiday meltdown that led to thousands of flights being affected and costing the airline nearly $1 billion.
This comes as another winter storm sweeps through the region, dropping loads of snow in the Centennial State on Sunday, January 29. Denver hit negative 10 degrees early Monday morning, tying for the record set in 1985 for the lowest temperatures on January 30, according to the National Weather Service in Boulder.
KDVR says this freezing temperature was reported at DIA, which also saw an inch of snow over the weekend.
Low Temperature at Denver has been -10 this morning which ties the previous record of -10 set back in 1985. #cowx

— NWS Boulder (@NWSBoulder) January 30, 2023
"The latest snow forecast for today was increased about an inch across the I-25 corridor as up to 2" may fall today," NWS reported Monday. "Areas under the heaviest band this morning, like Berthoud and Loveland, could see up to 3". The Denver metro will see snow later this afternoon and evening."
The latest snow forecast for today was increased about an inch across the I-25 corridor as up to 2" may fall today. Areas under the heaviest band this morning, like Berthoud and Loveland, could see up to 3". The Denver metro will see snow later this afternoon and evening. #COwx pic.twitter.com/J4MGsTPveA

— NWS Boulder (@NWSBoulder) January 30, 2023