Hundreds Of Flights Canceled As Winter Storm Slams The Midwest With Ice
By Bill Galluccio
January 30, 2023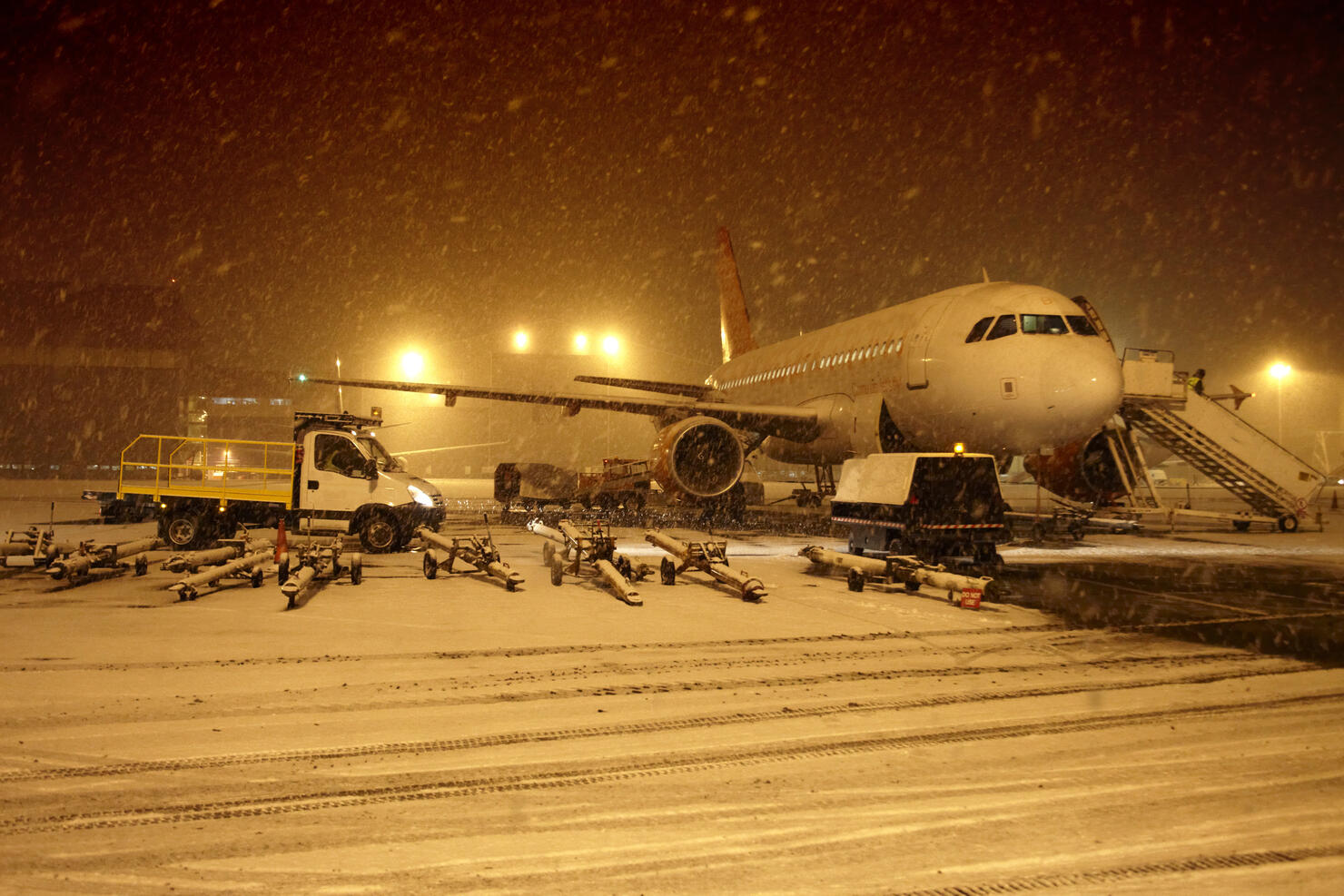 If you are planning to fly, you should double-check the status of your flight. According to the flight-tracking website FlightAware, over 681 flights in the United States have been canceled, and nearly 1,600 were delayed as of 12 p.m. ET on Monday (January 30).
The delays and cancelations are the results of a major winter storm moving across the midwest. The storm is creating treacherous conditions as it dumps up to a half-inch of ice as it moves from the southern Plains across the Tennessee Valley.
"As precipitation overruns the frontal boundary and pushes north into the cold airmass in place at the surface over the next several days, freezing rain and sleet is likely to be the main precipitation type beginning as early as this morning in the form freezing drizzle. With the weather pattern expecting to remain in place through at least Wednesday, several rounds of wintry weather may lead to icy conditions from Texas to Tennessee," the National Weather Service said.
Dallas Love Field and Dallas-Fort Worth International airports in Texas account for roughly one-third of the cancelations, with just over 100 at each airport.
Southwest Airlines, which is based in Dallas, has the most cancelations of any airline, with 332. Southwest has been dealing with multiple issues this winter and suffered a complete meltdown around the holidays in which the airline canceled over 2,000 flights during a four-day period. Southwest said that the issues cost the airline about $1 billion.