Mystery Of Massive New Mexico Rock Slide Solved When Man Checks Google Maps
By Ginny Reese
January 31, 2023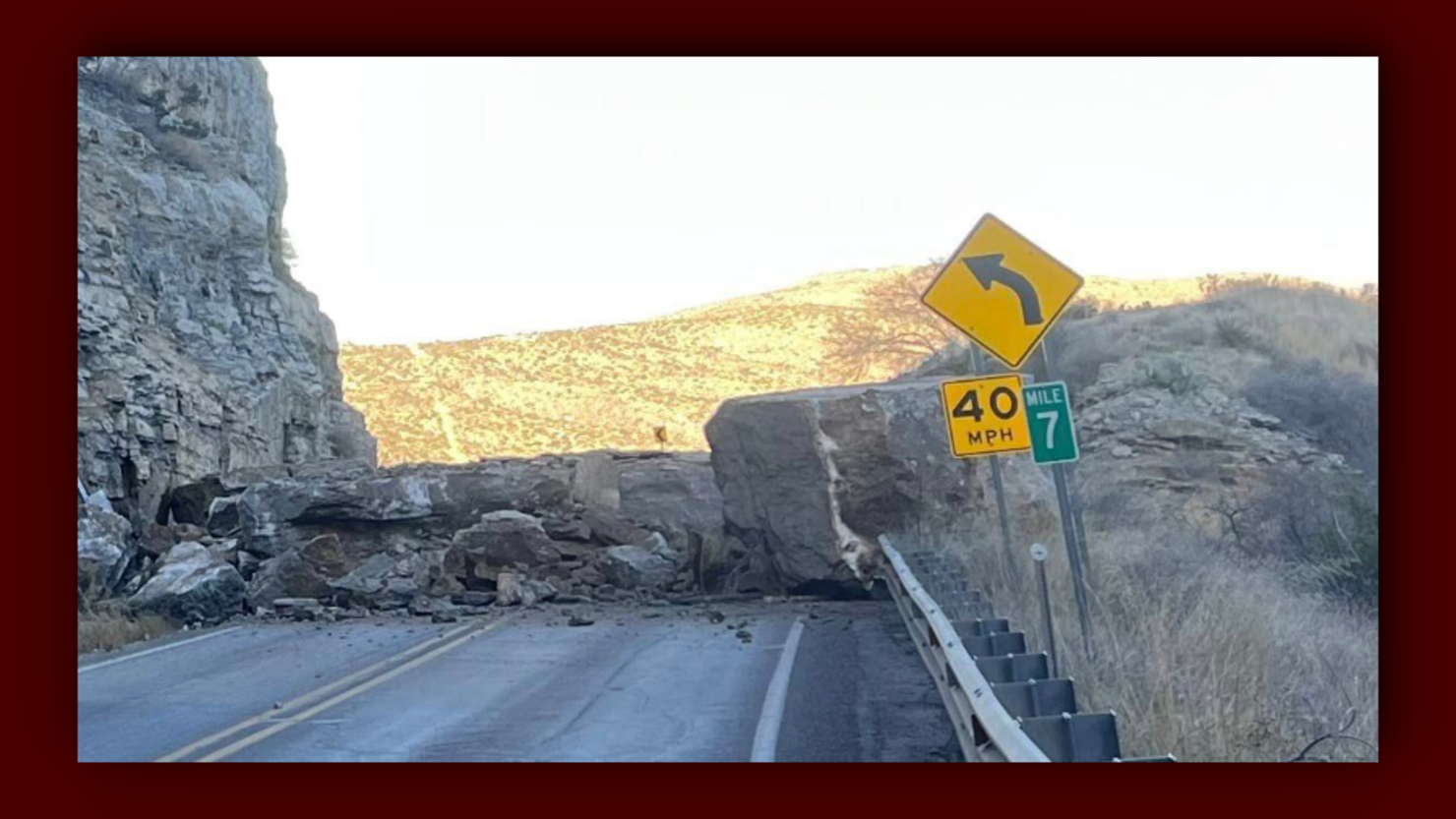 Photo: Cloudcroft Fire Department
A massive rock slide came crashing down onto a New Mexico highway on Saturday, January 28th. Boulders the size of cars smashed onto the road below, leaving people wondering where they came from.
The Ledger-Inquirer reported that one driver solved the mystery after taking a look at Google Maps. Driver John Duresky was there right after the rock slide happened and "while dust was still in the air." He found a photo from July of 2022 that shows cars traveling under a large slab of rock that hung over the highway below.
The rock broke off early on Saturday morning, completely blocking the road below.
The Cloudcroft Fire Department wrote on Facebook, "He arrived with two other vehicles, while dust was still in the air. He found a historical photo showing exactly where the rock originated."
Check it out below:
The state posted closure warnings on Saturday morning and said that traffic was being rerouted 13 miles form High Rolls to Alamogordo. The highway was later reopened on Monday, January 30th after crews cleared the debris and repaved the road.
Thankfully no one was hurt as a result of the rock slide.