Pamela Anderson Recalls How 'Borat' Ended Her Relationship With Kid Rock
By Katrina Nattress
February 1, 2023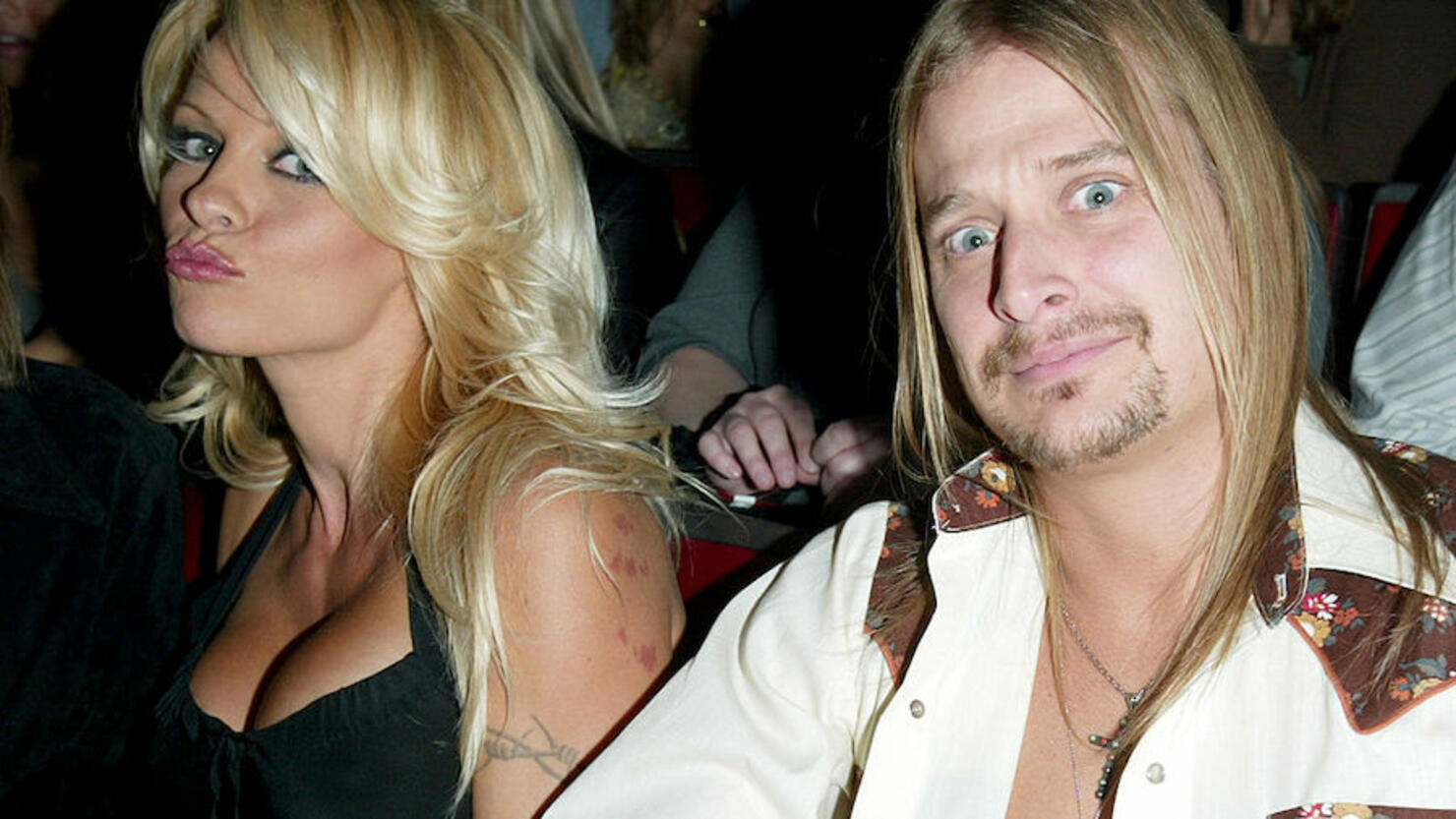 Photo: Getty Images North America
Pamela Anderson's new memoir Love, Pamela, unsurprisingly tells some salacious stories (like how she walked in on Jack Nicholson having a threesome at the Playboy mansion). The latest excerpt tells the unexpected way her longterm on-again-off-again relationship with Kid Rock (real name Robert Ritchie) ended in 2006.
"We were about to move in, until the premiere of Borat," she wrote (via Rolling Stone). "The screening at Ron and Kelly Meyer's house didn't go well. Lots of important industry people were there — Steven Spielberg, Rick Rubin, Laird Hamilton and his wife, Gabby Reece. I didn't tell Bob I was in the movie, because I wanted to surprise him."
Anderson plays an integral role in Borat! Cultural Learnings of America for Make Benefit Glorious Nation of Kazakhstan. Borat falls in love with her after watching an episode of Baywatch and is determined to meet her. During his journey, he meets a group of frat boys who show him her infamous sex tape with Tommy Lee.
"I forgot about the part in the film that referenced the 'sex tape.'" the excerpt continues. "Bob stormed out, calling me a whore and worse. He was embarrassed, and his reaction was not thought through… After I chased Bob to his car, he peeled out, leaving me there alone. I turned back and apologized, then asked if anyone could give me a ride home. When I walked in, Bob was smashing a photo on the wall. He said he was sick of waking up to a picture of me and David LaChapelle every day. But it wasn't me and David — it was Marilyn Monroe and Bert Stern."
"We broke up," she concluded. "I didn't stay in touch with Bob."
Love, Pamela and a corresponding documentary Pamela, A Love Story both came out on January 31.