Groundhog Day 2023: Did Punxsutawney Phil See His Shadow?
By Jason Hall
February 2, 2023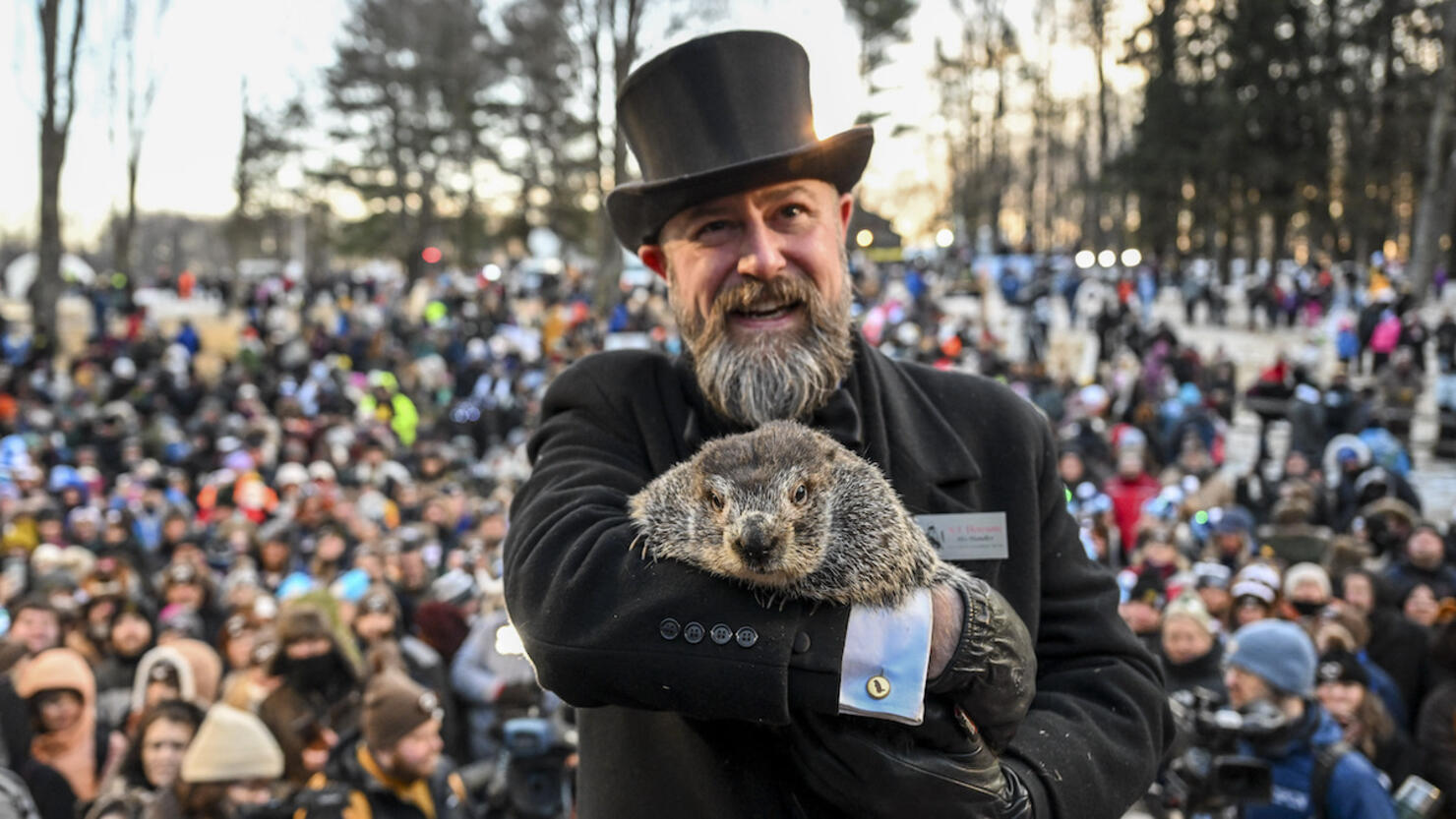 Six more weeks of winter are expected after Punxsutawney Phil saw his shadow on Groundhog Day Thursday (February 2) morning, NBC News reports.
During the annual February 2 ceremony, Punxsutawney Phil emerges from his temporary home on Gobbler's Knob and determines whether the next six weeks will see more winter-like weather. The weather predicting groundhog was summoned from his tree stump in front of a crowd of thousands at Gobbler's Knob in Western Pennsylvania just before dawn.
Folklore states that six more weeks of winter will take place if the groundhog sees his shadow, while spring will come early if he doesn't. The annual event in Punxsutawney, which is located about 65 miles northeast of Pittsburgh, stemmed from a German legend based on a groundhog.
Phil has spoken! He saw his shadow, which means...

SIX MORE WEEKS OF WINTER! ❄️

What are your thoughts on his prediction? We couldn't be more grateful to be celebrating #GroundhogDay yet again with the wonderful people of Punxsutawney and visitors from across the world 🌎💙 pic.twitter.com/DfXYr7yLIL

— The Weather Channel (@weatherchannel) February 2, 2023
This year's event was met with ice, sleet and snow. Punxsutawney's event is the most famous of the Groundhog Day festivities held in both the U.S. and Canada, which formally began in 1887, but is believed to have roots dating back even earlier.
Phil has reportedly predicted an extended winter more than 100 times, which has included each of the past two years, according to records dating back to 1887, though organizers specified that 10 years were lost because no records were kept at the time.