Juno Awards Defend Arcade Fire Nomination Amid Win Butler Allegations
By Katrina Nattress
February 2, 2023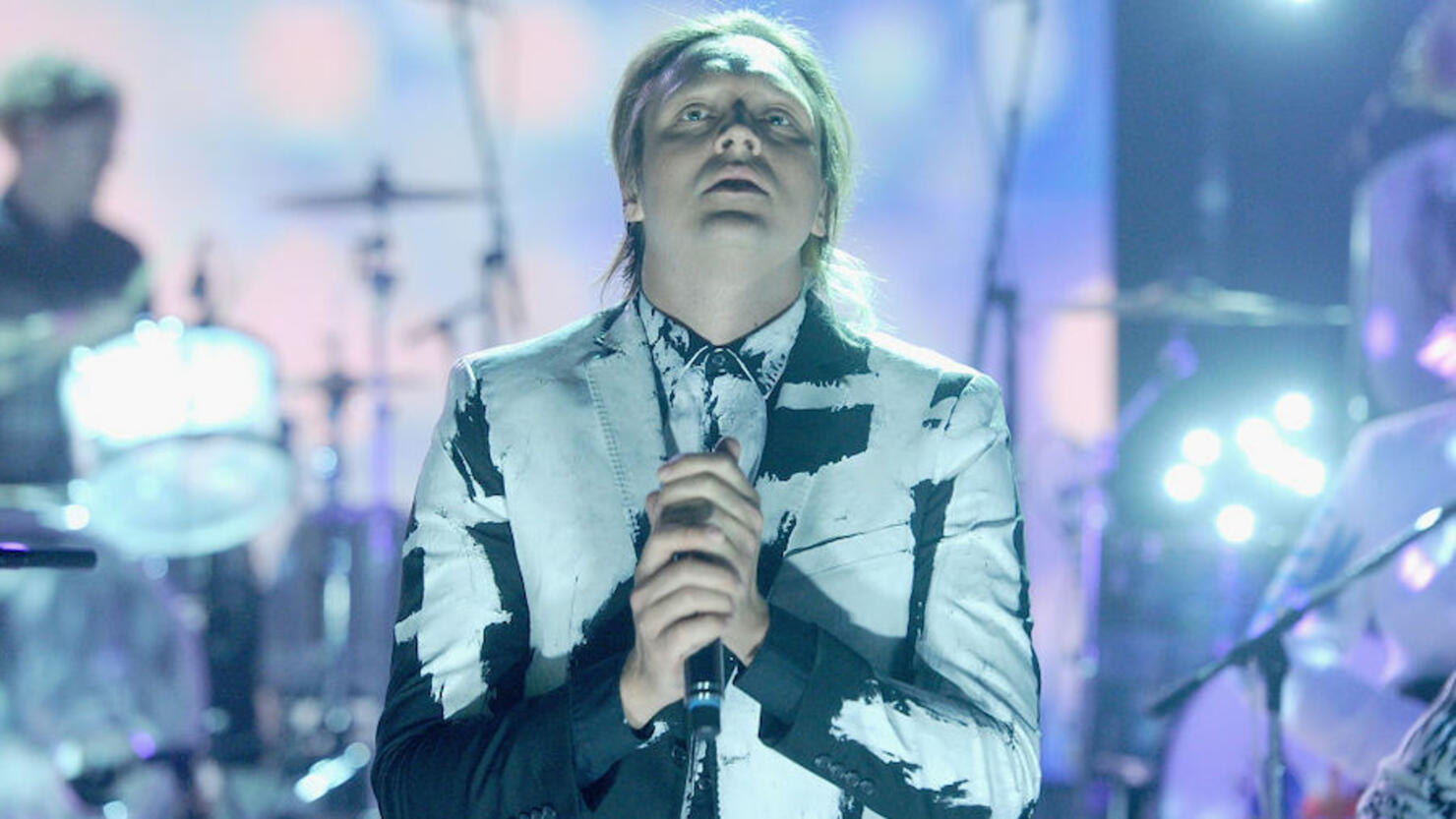 Photo: Getty Images North America
The Juno Awards are receiving backlash after nominating Arcade Fire in their Group of the Year category despite frontman Win Butler being hit with sexual misconduct accusations from multiple people last year.
The Canadian Academy of Recording Arts and Sciences defended its decision to include the band in its short list, claiming Butler's actions should not detract from the band's successes as a whole. "We look at Arcade Fire's nomination for group of the year as one for the entire band," the Academy said in a statement to CBC. "While we take the allegations very seriously, in this situation, we are also honouring the rest of the band for their success. We hope the allegations against Butler will not detract from the achievements of the other group members."
In August, Pitchfork broke the story with an extensive report detailing the "inappropriate" actions of Butler with four people who were between the ages of 18 and 23 at the time of the alleged interactions, which went on from 2015 to 2020.
Butler gave his own statement, admitting all the encounters happened but insisting they were all consensual. He also addressed his marriage with bandmate Régine Chassagne. "I love Régine with all of my heart. We have been together for twenty years, she is my partner in music and in life, my soulmate and I am lucky and grateful to have her by my side," he said. "But at times, it has been difficult to balance being the father, husband, and bandmate that I want to be. Today I want to clear the air about my life, poor judgment, and mistakes I have made."
"I have had consensual relationships outside of my marriage. There is no easy way to say this, and the hardest thing I have ever done is having to share this with my son," he added. "The majority of these relationships were short lived, and my wife is aware – our marriage has, in the past, been more unconventional than some. I have connected with people in person, at shows, and through social media, and I have shared messages of which I am not proud. Most importantly, every single one of these interactions has been mutual and always between consenting adults. It is deeply revisionist, and frankly just wrong, for anyone to suggest otherwise."
Chassagne also responded to the allegations, stating: "I know he has never, and would never, touch a woman without her consent and I am certain he never did."
In November, a fifth person came forward accusing Butler of "emotionally abusive, manipulative, toxic" behavior towards them, saying the musician used "his power dynamic to exploit my body at times that were convenient for him."