Rita Ora Shows Off Stunning Wedding Ring From Marriage To Taika Waititi
By Rebekah Gonzalez
February 2, 2023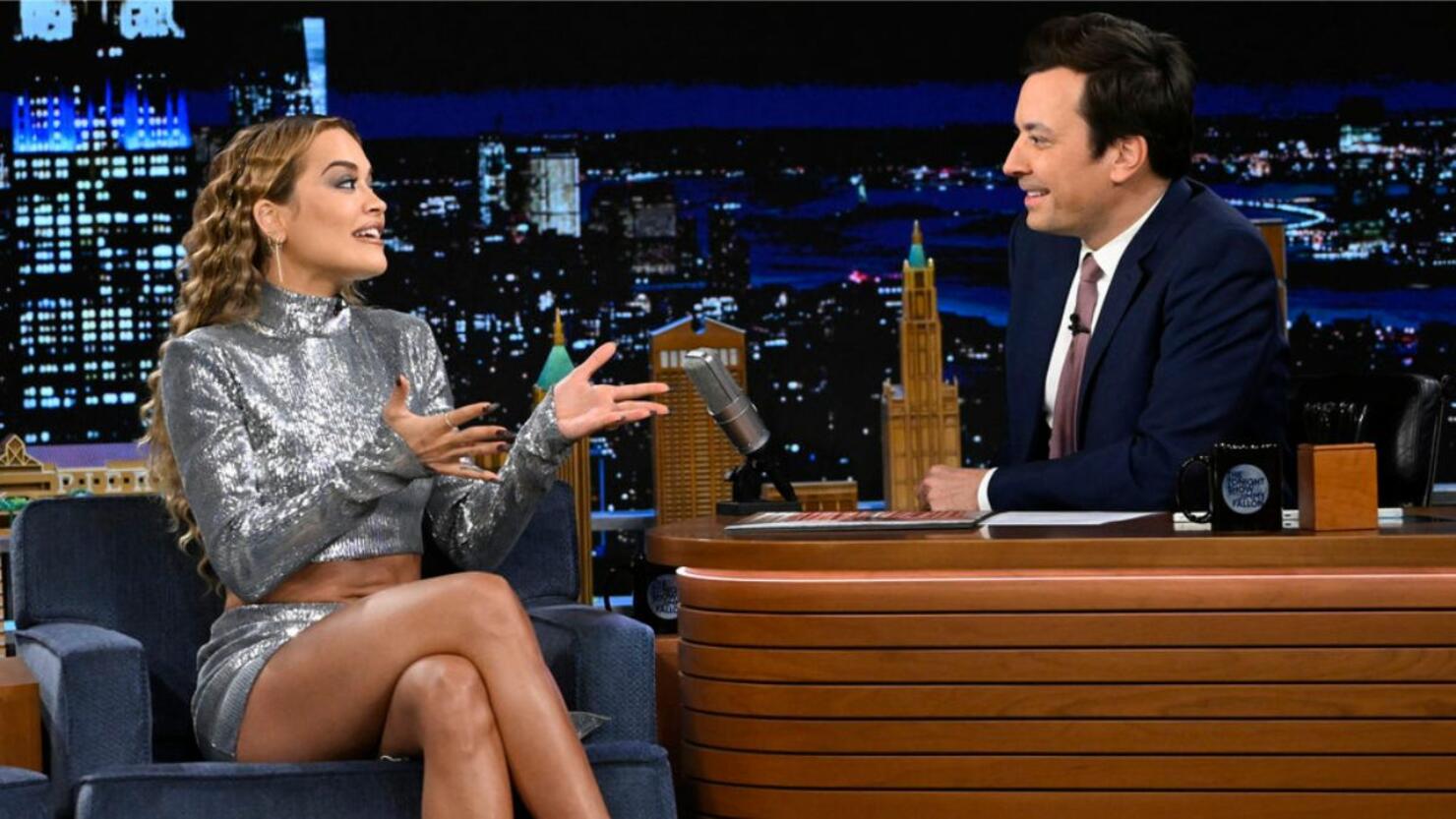 Rita Ora is flaunting her eye-popping wedding ring. During her appearance on The Tonight Show with Jimmy Fallon, the singer shared the first look at her emerald and gold ring from her marriage to New Zealand filmmaker and actor Taika Waititi.
"I haven't actually shown anyone my ring, it's my first time showing my ring and because I love you and I feel like you're a part of our relationship…Look here it is," Ora said on Wednesday, February 1st, after confirming their marriage and saying she was "off the market." The singer matched her stunning ring with a sparkly silver dress. "Ooh la la that's gorgeous," Fallon said in response to the wedding ring.
Ora went on to discuss her relationship with Waititi and revealed that she had to help him with the ring. "You know what you want and I felt like I really knew I wanted to be with this person and I just wanted it to feel really right," she said. "So I may have taken him to the shop and pointed out exactly what ring I wanted."
"I feel like the journey it took me to get to this point and the past two years, my life has changed so drastically," said Ora. "Making a decision to spend the rest of your life with someone is a big decision and so it got me writing again. I just really got inspired by love. That's what I wrote all my feelings about and it's nice to capture the moment, so I feel like this is more than just music, it's a moment in life for me."
Check out Ora's performance of her new single "You Only Love Me" below.