Disturbing Contents Discovered Inside Dead Sperm Whale In Hawaii
By Logan DeLoye
February 3, 2023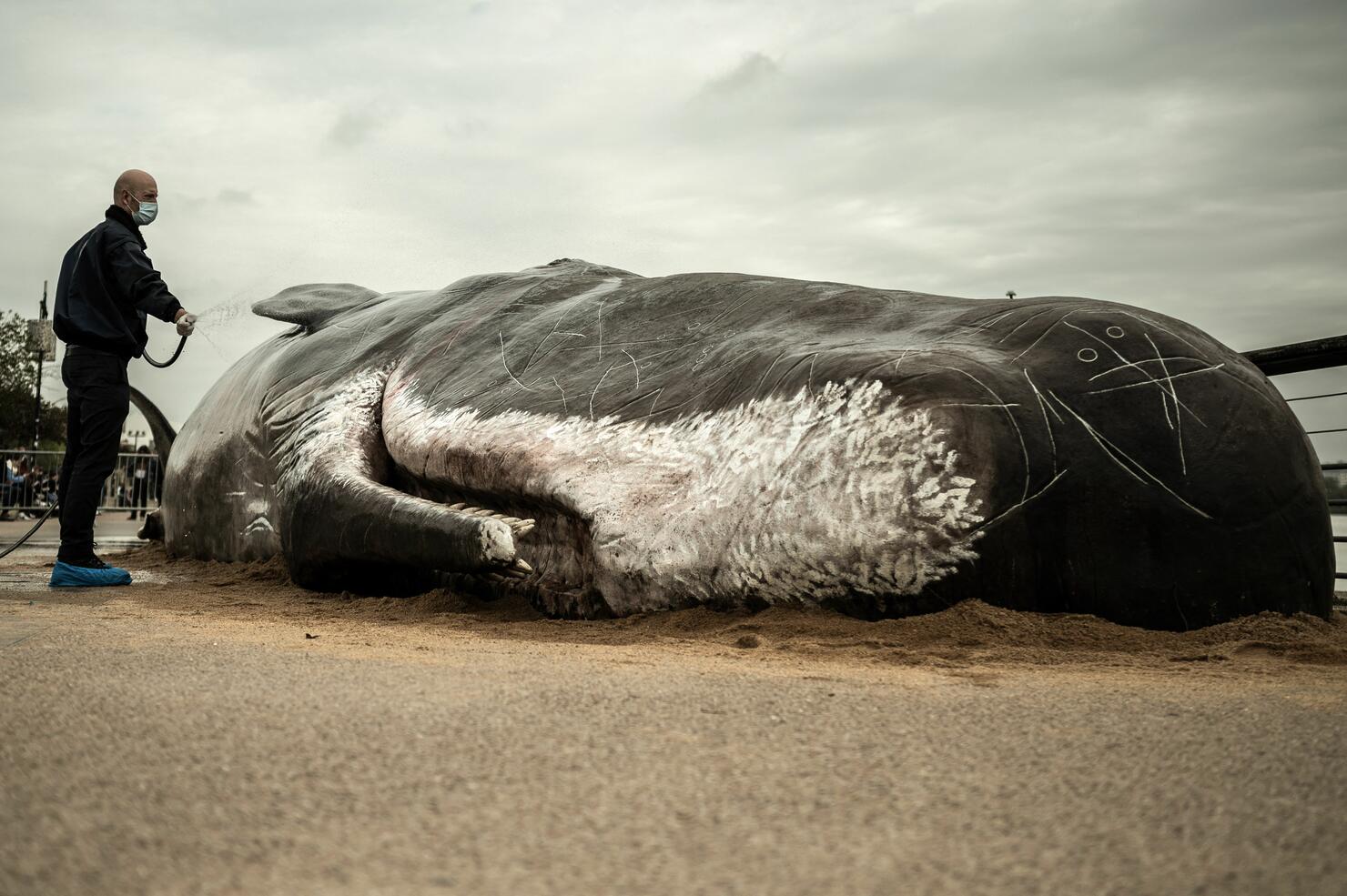 Disturbing contents were discovered inside of a dead sperm whale off the coast of Hawaii last weekend that likely lead to the creature's demise. According to SF Gate, the 64-foot long whale ingested what scientists identified to be, "trash, including at least six hagfish traps, seven types of fishing net, two types of plastic bags, a light protector, fishing line and a float from a net."
University of Hawaii at Manoa's health scientists performed a necropsy to see what was inside of the whales stomach. In addition to the trash and plastic, they found skeletons of fish and squid that the whale consumed while it was alive. Lab director Kristi West mentioned that this is the first sperm whale discovered in Hawaii to have ingested fishing nets and ocean pollutants.
"This mammal had a huge stomach, so we were not able to examine its full expanse, which is why we think that it's likely there was additional material we didn't recover. The size of the opening from the intestinal tract into the stomach is relatively small and there is certainly substantial enough volume of foreign objects to cause a blockage. The presence of undigested fish and squid lends further evidence of a blockage. This is the first sperm whale in Hawaiian waters where we have seen this kind of ingestion of discarded fishing gear and nets." 
The Hawaii Department of Land and Natural Resources noted that the whale will be buried in a "DLNR State Historical Preservation Division" approved area after all research is conducted.