WATCH: 50-Foot Monster Waves Pound Hawaiian Islands
By Logan DeLoye
January 24, 2023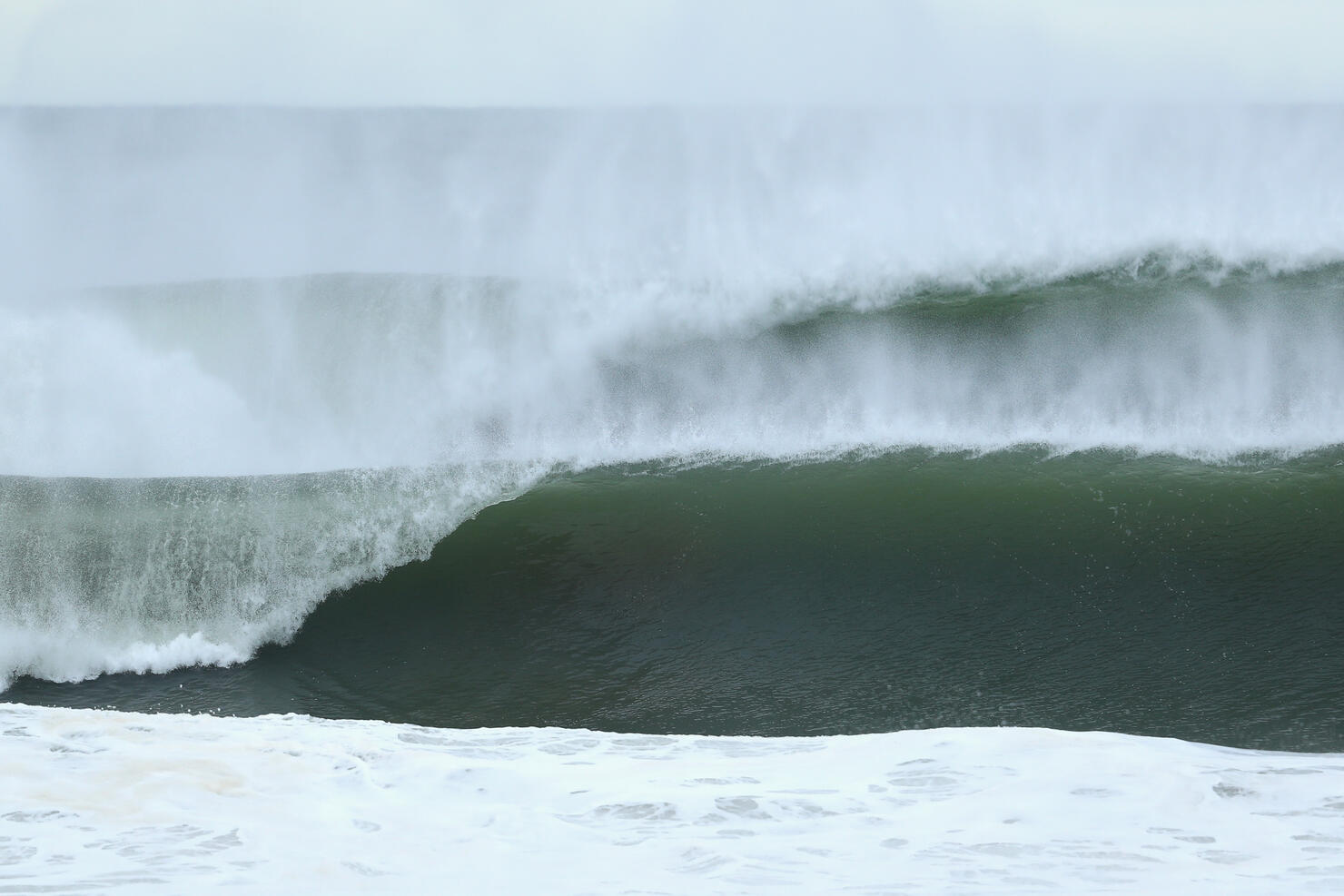 Massive waves reaching heights of up to 50-feet struck sections of the Hawaiian coastline on Sunday, prompting a local surf competition. According to Hawaiian News Now, the waves that hit Oahu's North Shore on Sunday were so strong that they swept a baby underneath a house among multiple injuries that occurred off of Waimea Bay. On a more positive note, a surf competition was able to be held due to the size of the waves.
Hawaiian News Now mentioned that the waves were large enough to spark the "The Eddie" surf contest that brought tens of thousands of individuals to the beach despite the trivial weather conditions. Lifeguards were very busy during the competition and reported the rescue of 64 individuals. Incidences varied between children getting swept under houses, to concrete barriers breaking off and hitting nearby citizens. Among the various rescues were a 14-year old boy falling out of a tree and loosing consciousness, and a surfer breaking a few ribs while competing in The Eddie.
Video footage of the incident shows beachgoers being swept away by rushing waves slamming into the shore and knocking people over one by one. Despite multiple warnings, locals remained at the beach to witness the surf competition.