Ashanti Flawlessly Raps Biggie's 'Foolish' Verse & Twerks Like It's 2002
By Dani Medina
February 4, 2023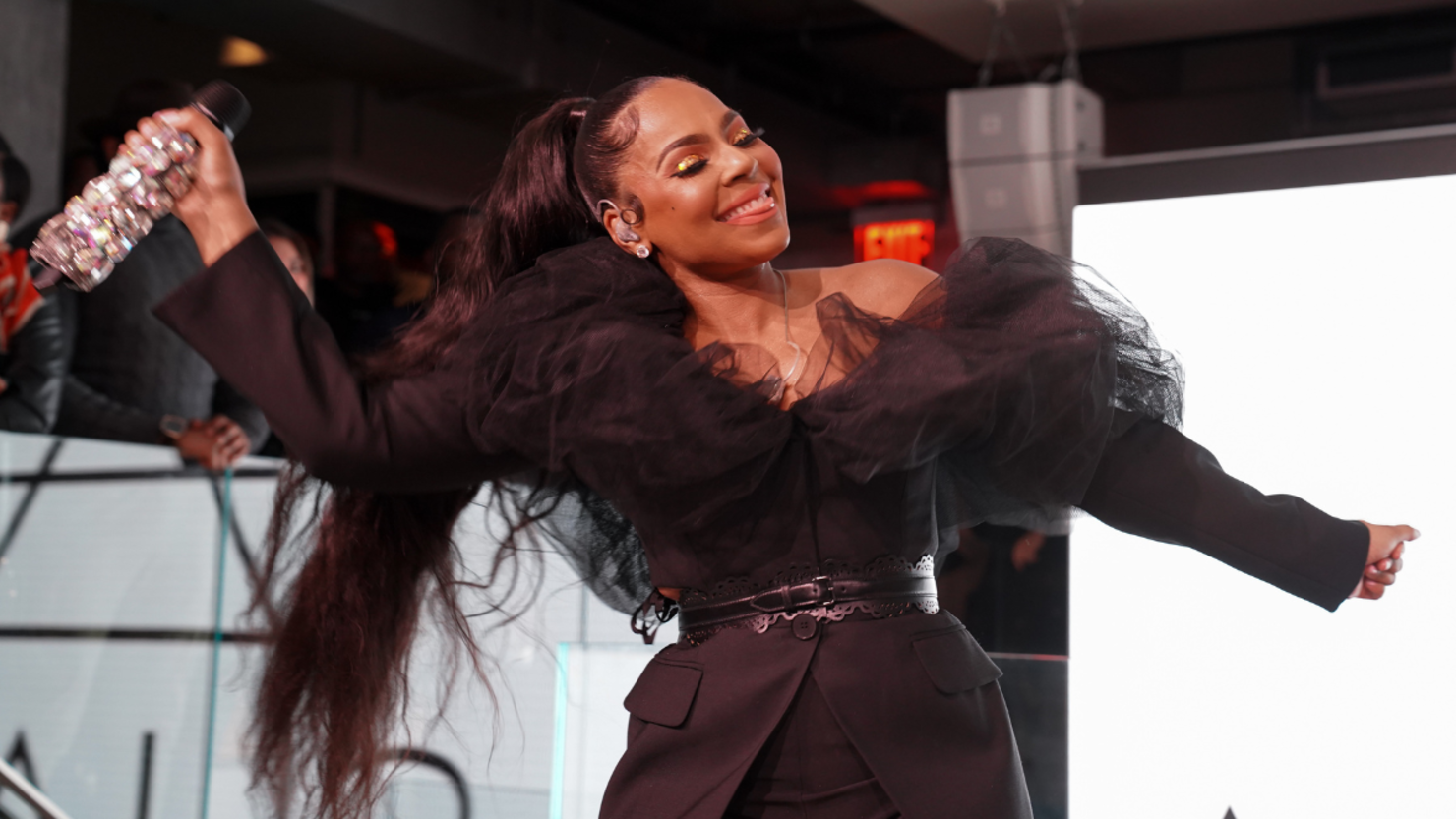 Photo: Nala Peña (@nochillnala) for iHeartRadio
It's been 21 years since the release of "Foolish," Ashanti proves she's still got it!
On Friday (February 3), Power 105.1's DJ Suss One hosted a live recording for the first episode of his new podcast, The Feature Presentation - Where Movies & Music Meet, which features guest host and Creed star Michael B. Jordan and musical guest Ashanti.
At the event at iHeartRadio's headquarters in New York City, Ashanti took the stage to perform her 2002 smash hit — and even took over The Notorious B.I.G.'s verse from the "Unfoolish" remix. After completely slaying a couple of bars, she turned around and acted a little foolish herself, twerking it out as the crowd cheered her on. She also rocked out to some of her biggest hits, including "Always On Time" and "Rock Wit U," showed off her vocals with a stunning rendition of "The Way That I Love You" and even covered Michael Jackson's "Rock With You."
After the event, the "Body On Me" singer even reposted the now-viral clip on her Instagram Story with a laughing emoji. You can watch it for yourself below:
"The first episode of my new podcast 'The Feature Presentation - Where Movies & Music Meet' was a great vibe and had great energy," DJ Suss One wrote on Instagram alongside photos of the event. "Thank you to my fam superstar @ashanti for coming through and performing all her hits. Thank you to everyone involved who made the night amazing & thank you to anyone who shows me love & support. I appreciate everything!!"