Offset Fires Back After J Prince Comments On His Relationship With TakeOff
By Tony M. Centeno
February 6, 2023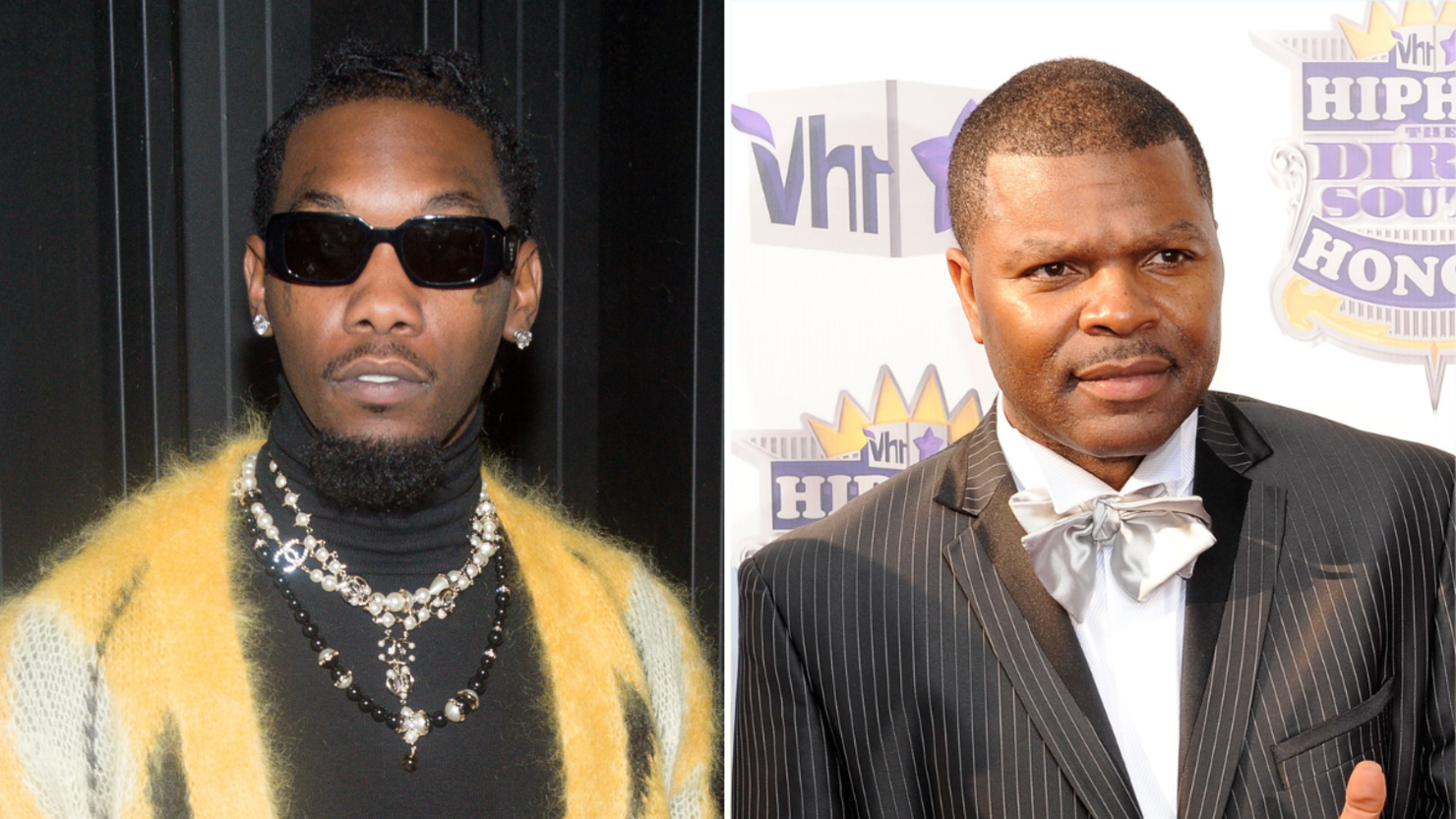 Offset is fuming after J Prince made comments about his friendship with the late TakeOff.

In the early hours of Monday, February 6, the Migos rapper issued a statement after he heard J Prince's message about him during the Rap-A-Lot founder's recent interview on Million Dollaz Worth of Game. In a black-and-white Instagram Story he posted (and later deleted), Offset is visibly upset as he angrily addresses Prince directly.

"How dare one of y'all n****s even speak on me and Take's relationship?" 'Set shouted. " I don't know you n****s from a can of paint, n***a. Y'all n****s don't know how me and my brother rocked."

WARNING: EXPLICIT LANGUAGE
"You ain't think about his mama? You ain't think about the family? We ain't said nothing," he said. "Call my phone, homie. You call my phone and we'll have a conversation."

Offset went off on Prince after the veteran music executive spoke about his perspective on the events that led to TakeOff's passing. During his time on the Million Dollaz Worth of Game, Prince dispelled all the rumors that surrounded Mob Ties' involvement in Take's death. His son J. Prince, Jr. also appeared on the show and spoke freely after some people tried to place blame on him due to a video that showed him at the scene of the crime. After speaking well of Quavo, Prince Sr. shifted his attention to Offset.

"They be throwing rocks and hiding they hand, and I don't like them kind of individuals," Prince told hosts Gillie da King and Wallo. "And the truth of the matter is, one can dance and different things in front of different cameras and all that kind of shit. In reality, the truth of the matter is you wasn't really right there with Takeoff when he was alive, you know what I mean? So for you to be taking these positions that you've taken—and I've got people everywhere so I hear all kinds of things—I'mma just say this to you. Don't ever put me in no position where I have to defend myself. That wouldn't be healthy for you. I have to say that."

Listen to J Prince's entire episode below.