J Prince Speaks On Takeoff's Death: 'This Shouldn't Have Happened'
By Tony M. Centeno
November 4, 2022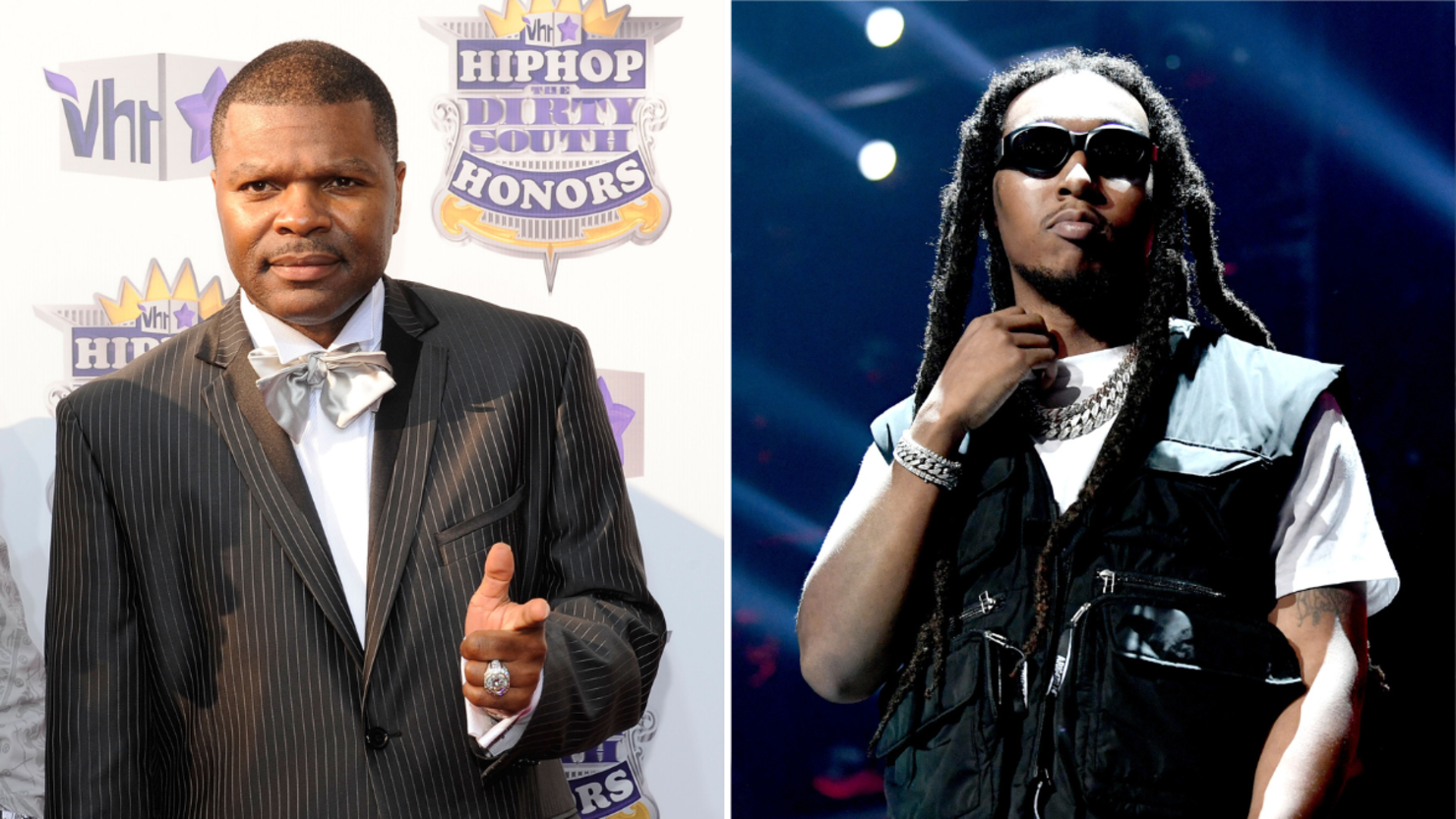 Houston's respected music executive J Prince has issued his own statement after Takeoff passed away in his city.

On Thursday, November 3, the Rap-a-Lot Records founder took to Instagram to offer his condolences after the Migos rapper was shot and killed earlier this week. Prince said the death of Takeoff "breaks his heart" and acknowledged The Last Rocket rapper as a "role model and a God loving human being." Prince also emphasized that Takeoff's death "shouldn't have happened" in his city and the incident "shouldn't have been recorded, and this damn sure shouldn't be circulating across social media for family, friends and fans to see."
"I've been knowing Takeoff, Quavo and Offset for many years and there has been nothing but mutual love for one another and that ain't going to ever change where we are concerned" Prince said. "As I write this I'm angry about the lack of love and respect we have for one another as a race which keeps bringing us back to the same tragic place of black on black killing. They say satan is the author of confusion and right now there are a lot of lies and false narratives being spread by media whores."

Prince said he doesn't know who pulled the trigger, but he does acknowledge that the root of the tragic event is "foolish" and that the person responsible can't hide behind, beside or anywhere around him because he doesn't "tolerate dumb s**t."

Police are currently investigating what happened before shots were fired in the early hours of November 1. They do not have a suspect at this time, but they do have a person of interest. Cops haven't identified the individual just yet, but he's the only armed man who's been spotted in footage of the shooting.