Chick-Fil-A Adds New Menu Item That Doesn't Have Any Chicken In It
By Dani Medina
February 9, 2023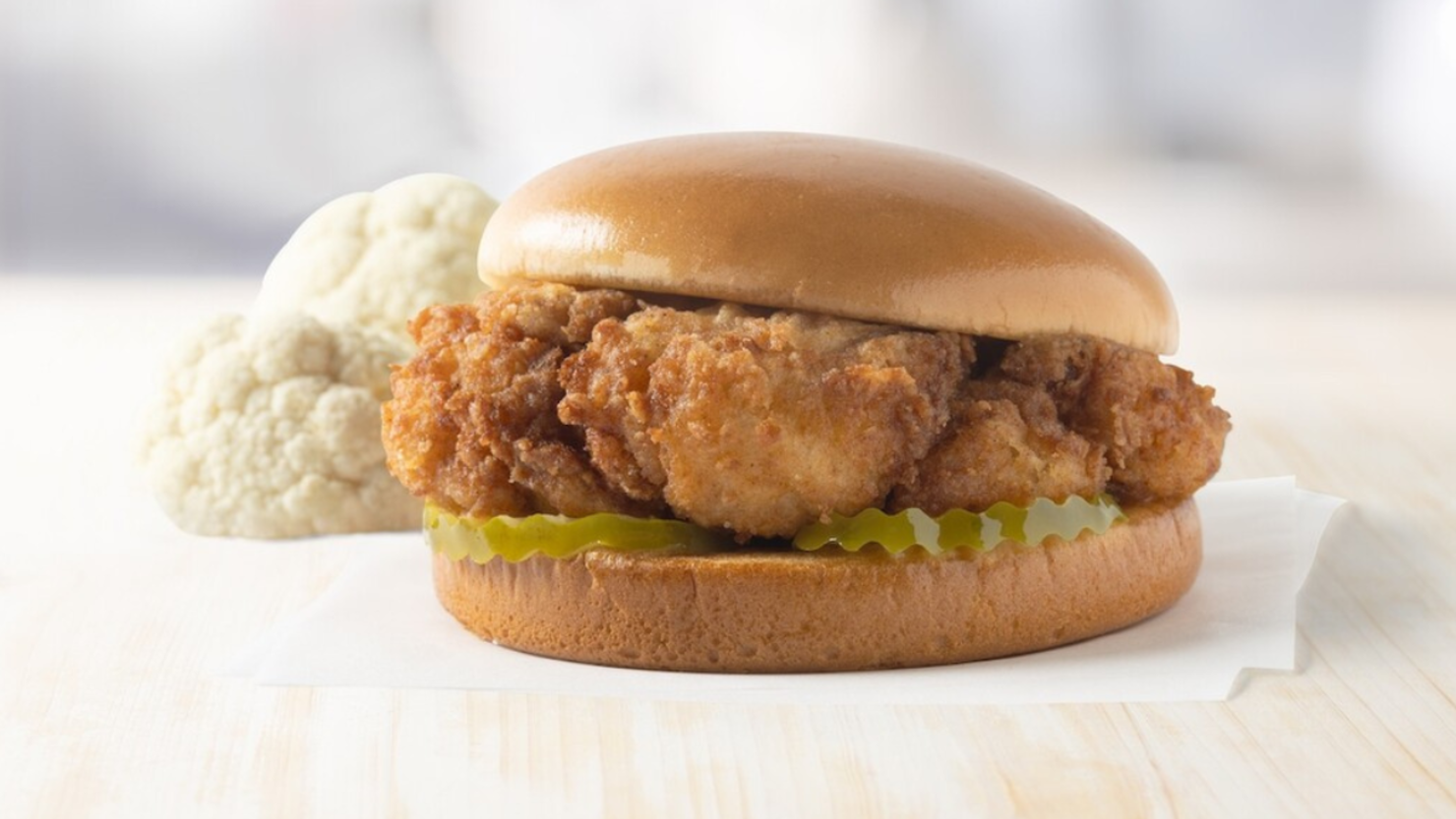 Chick-fil-A is going green with a new plant-based menu item that's breaking the internet!
The popular chicken chain announced Thursday (February 9) it would be rolling out a Cauliflower Sandwich in a few of its test markets starting Monday. The Cauliflower Sandwich is made with a tender filet cut from a whole cauliflower that's marinated, breaded, pressure-cooked and served on a bun with two pickles, just like Chick-fil-A's signature chicken sandwich.
"We're all about a menu of choice. We want to meet people where they are. We're not trying to force them into trying something that doesn't feel like it can be a fit for them and their lifestyle. If you want to eat chicken, great—we have that in spades. If you want to try kale for the first time, we have a thing for you. If you want to try cauliflower and you've never had it before or you don't usually like cauliflower, please, try this," Stuart Tracy, senior lead culinary developer for Chick-fil-A told Southern Living.
This marks the first time Chick-fil-A ventures into plant-based foods. The restaurant has reportedly been working on this sandwich for years, with product development testing starting over four years ago, Southern Living reports.
"Cauliflower is the hero of our new sandwich, and it was inspired by our original Chick-fil-A Chicken Sandwich. Guests told us they wanted to add more vegetables into their diets, and they wanted a plant-forward entrée that tasted uniquely Chick-fil-A. Our new sandwich is made with the highest quality ingredients and whole vegetables, and we hope it offers customers another reason to dine at Chick-fil-A," Leslie Neslage, director of menu and packaging, said in a statement.
Chick-fil-A landed on cauliflower after trying dozens of plant-centered concepts, USA TODAY reports, including whole mushroom caps and fried green tomatoes.
You can try the new Cauliflower Sandwich in three markers: Denver, Colorado; Charleston, South Carolina; and the Greensboro-Triad region in North Carolina. If you're itching to know what it tastes like, Southern Living took the first bite for you:
Up until the moment you take your first bite, you won't be able to spot much difference between the new cauliflower sandwich and the classic fried chicken sandwich. I know this because I tried the new Cauliflower Sandwich this week at the Chick-fil-A Test Kitchens in Atlanta, Georgia. ... I found the patty incredibly juicy and actually more tender than the classic chicken filet.
USA TODAY also tried the new menu item and said had a "nice crunch and hearty mouthfeel that didn't weigh me down." Furthermore, the taste-tester — who doesn't particularly enjoy chicken breast — said they "ate every bite" of the new sandy and it didn't even need extra sauce.
It's important to note that Chick-fil-A hasn't given the official "vegetarian" label to this item. The restaurant does not designate vegetarian-only preparation surfaces.