Machine Gun Kelly Got 'Electrocuted' During Super Bowl Show
By Katrina Nattress
February 12, 2023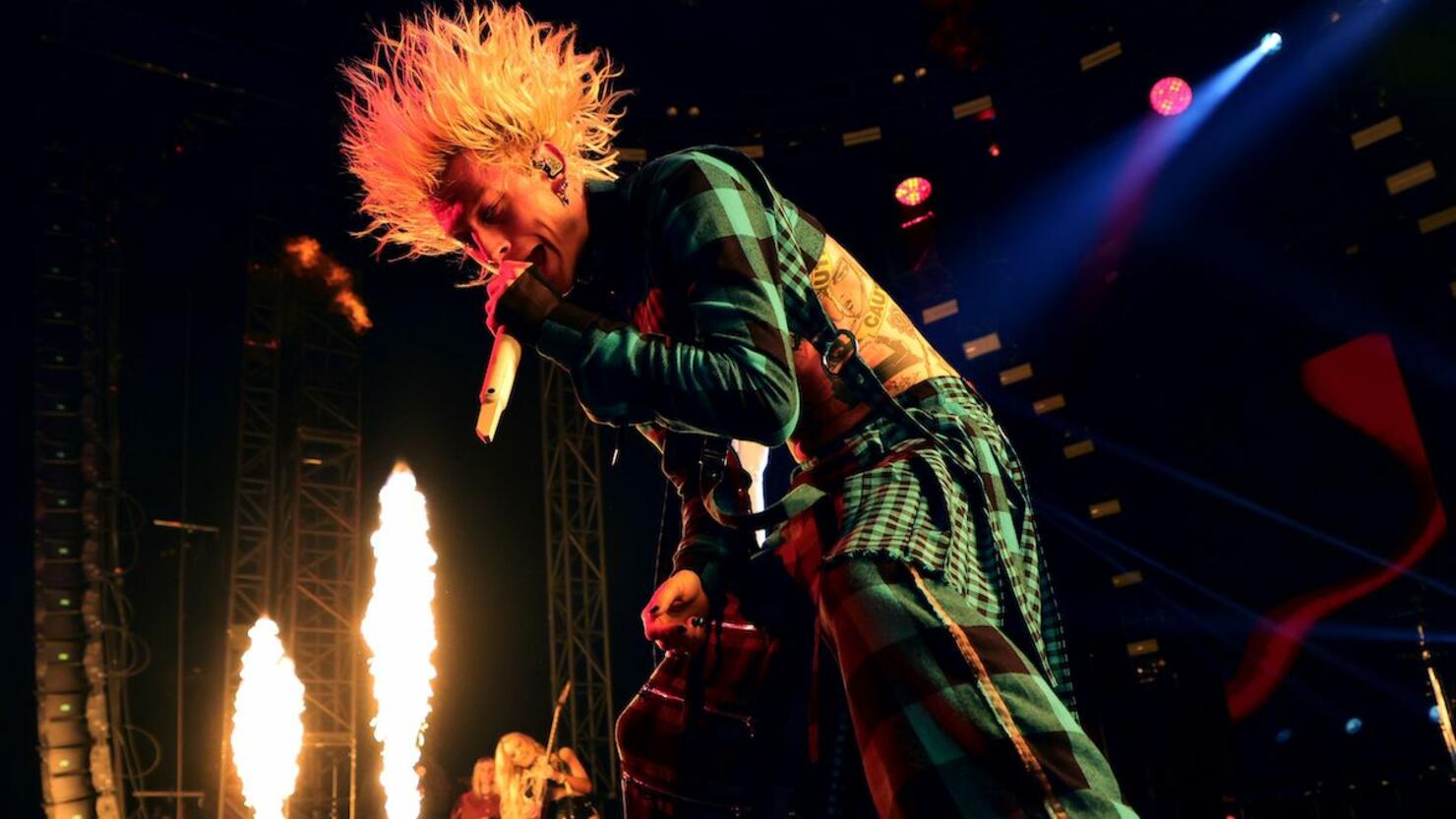 Photo: Getty Images North America
Machine Gun Kelly is all for hair-raising performances, but over the weekend it was his hair that was sticking straight up after he got "electrocuted" during a performance at the Coors Light Bird's Nest concert series pre-Super Bowl party.
Thankfully, the rapper-turned-rocker didn't seem to get injured by whatever caused the jolt. The only proof of the zap was his hair sticking up like someone rubbed a balloon on it. He took to Instagram Story to share the experience. "Yooo," MGK wrote with a head-explosion emoji. "I got electrocuted and my hair stood up."
He then let Twitter followers see the new 'do with a screenshot. "getting electrocuted during a performance was a first for me…but the hair's cool," he wrote.
Check it out below.
The zap isn't the only reason why MGK is making headlines this weekend. His fiancée Megan Fox shared an Instagram post insinuating that he cheated on her and sparking breakup rumors. She quoted Beyonce lyrics in the post, writing, "You can taste the dishonesty/ it's all over your breath." But that's not all. She not only unfollowed MGK on the platform, but also started following his enemy Eminem, and seemingly deleted all photos of him on her feed.