Chris Stapleton Might Not Ever See Nick Sirianni's Viral, Tearful Reaction
By Kelly Fisher
February 13, 2023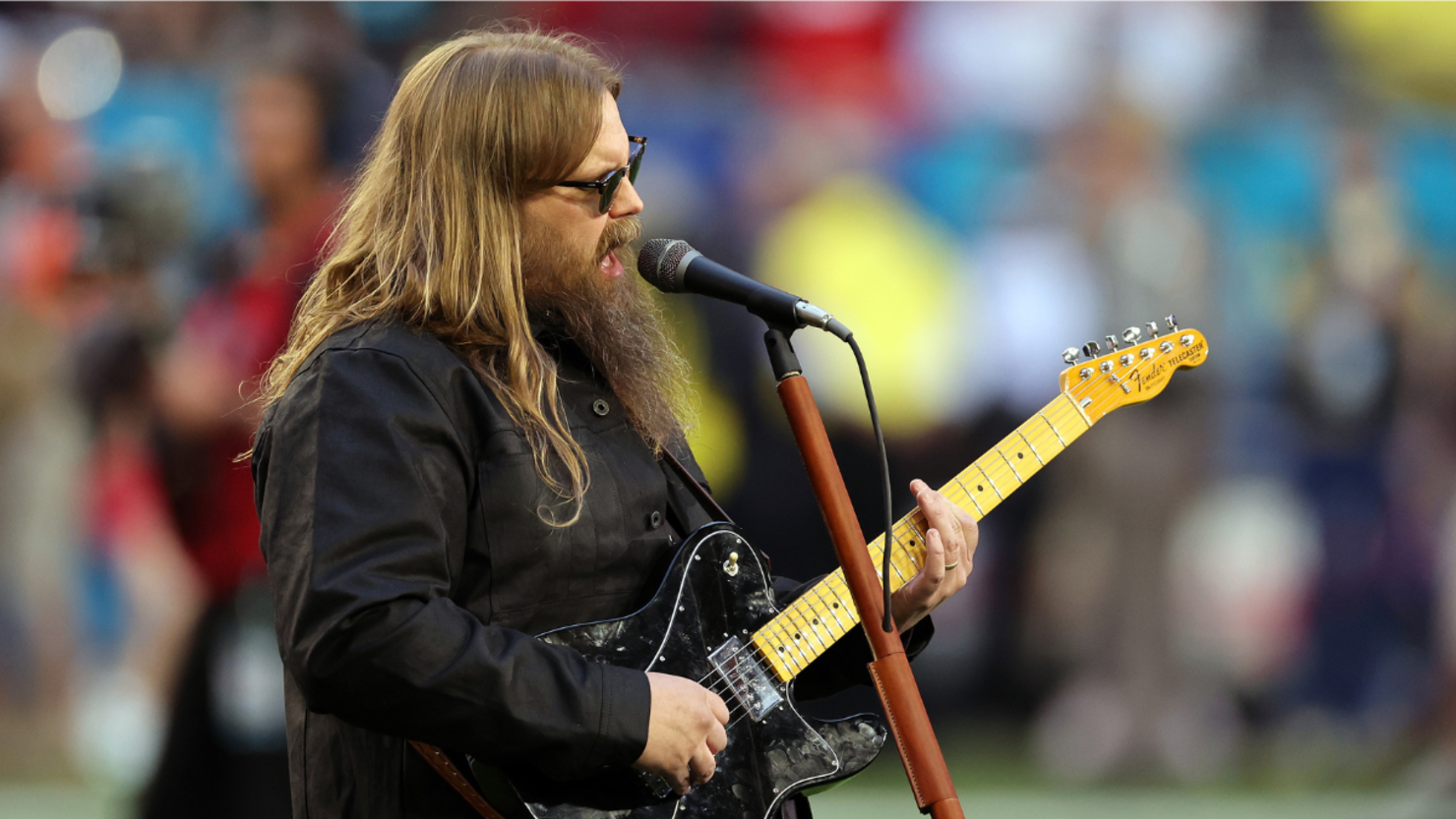 Chris Stapleton's soulful rendition of the National Anthem at Super Bowl LVII was so powerful that many people in the crowd — including Philadelphia Eagles coach Nick Sirianni — were reduced to tears.
The award-winning country singer-songwriter didn't see Sirianni's emotional reaction to the performance, which has since gone viral after Sunday night's game (February 12). Stapleton has said, however, that he might not ever see anyone's reaction, or anything about the performance. He told ET: "I don't know if I can watch it, man. I try not to watch myself back too much."
Sirianni said in a press conference after the game that it was an "emotional" moment that he'd dreamed about since he was 2 years old. It was also a watershed career moment for Stapleton, who might have manifested his invitation to sing the National Anthem at the Super Bowl. The "Tennessee Whiskey" artist previously admitted that he never expected it to happen.
"It's one of those calls you think you're not gonna get. And then you get the call and you're like, 'Okay, let's do this!,'" Stapleton said in an interview days before the game. "I think I said it 'cause I thought I wouldn't get asked. The national anthem's not an easy song for singers, and it's one that can go horribly wrong as we've seen many times in the past. Hopefully it won't happen for me, knock on wood. But yeah, no, if you're gonna do it, this is the place to do it."
Viewers and other country artists were quick to praise Stapleton's moving rendition of the National Anthem, including Mickey Guyton, who performed the song last year. Others included Carly Pearce, Parker McCollum, Jordan Davis, Darius Rucker and others. Relive the powerful performance here: