Stephen Stills 'Shocked But Not Surprised' By David Crosby's Death
By Katrina Nattress
February 15, 2023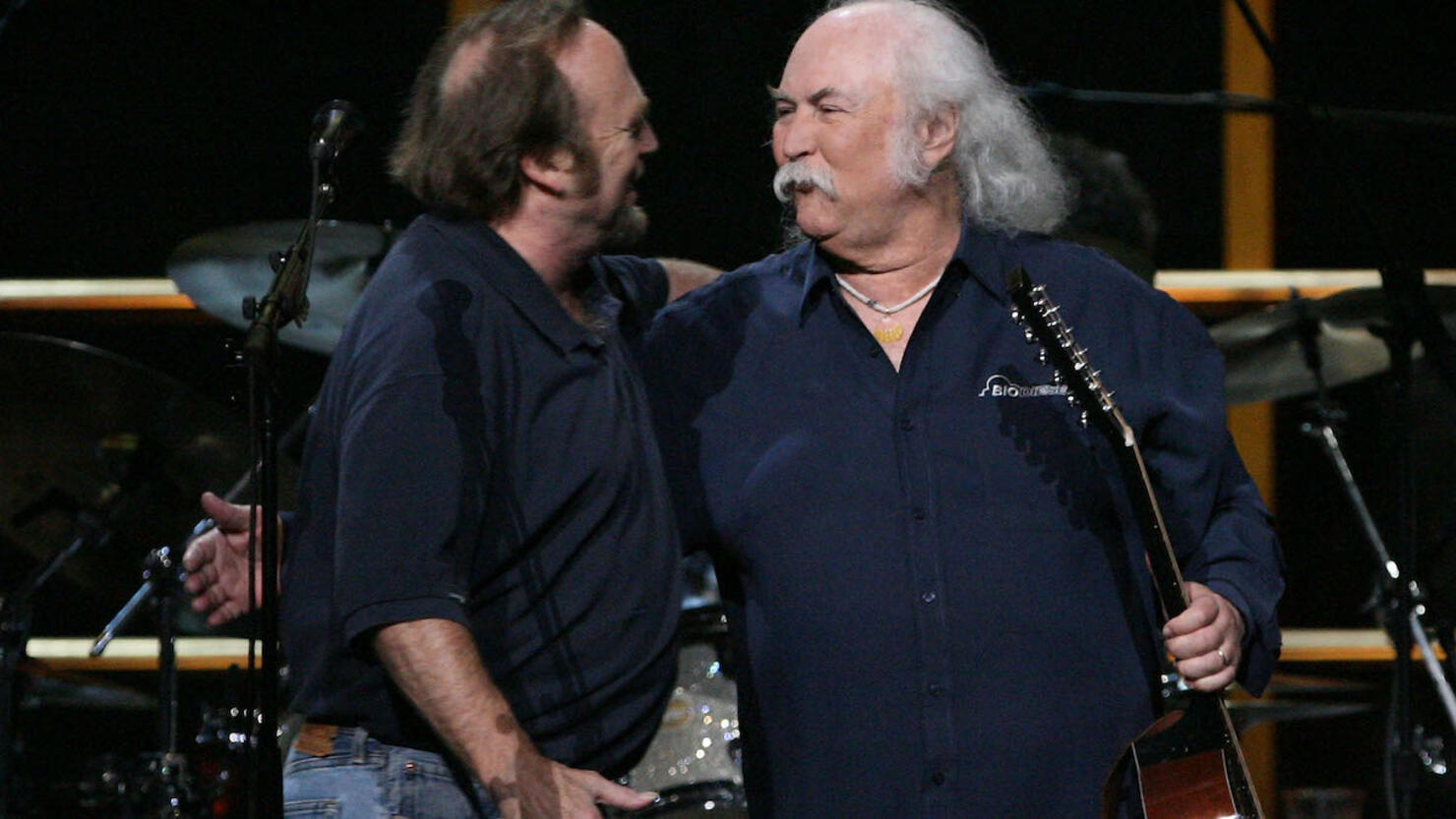 Since David Crosby's death last month, Graham Nash and Neil Young have paid tribute and told stories about their tumultuous relationship with their former Crosby, Stills, Nash & Young bandmate. Now, Stephen Stills is sharing his thoughts on his friend and former bandmate's passing.
"When you're young, if you're not fighting, someone doesn't care enough about the music," he told Rolling Stone. "When you get middle-aged, you should be able to do it without fighting. Later on, you turn into a curmudgeon, especially if you're as clever as David was. But it's a cyclical thing, these relationships. And this was a lifetime relationship. That's hard to let anybody else inside of."
Though they didn't always see eye to eye, Stills said he had plans to see Crosby shortly before he died. The last time they did spend time together was at the funeral of Crosby, Stills & Nash keyboardist Mike Finnegan in 2021. "It was time to reconnect with the old Croz," Stills said. "Then he just went out the back door."
"I'm shocked [that David died] but not surprised," he continued. "I love the guy. He was a big force in my life and a towering musician. He was all excited about his new band. [My son] Christopher was in his band, and they were going to get back on the road a little. He just went to take a nap and didn't come back. When you think about it, it beats the hell out of being in a hospital with people beating on your chest or something."
Stills and Young plan to reunite for a charity show in April. It'll be Young's first performance in four years.