'Chunky' Bobcat Spotted In California Forest: PHOTOS
By Logan DeLoye
February 16, 2023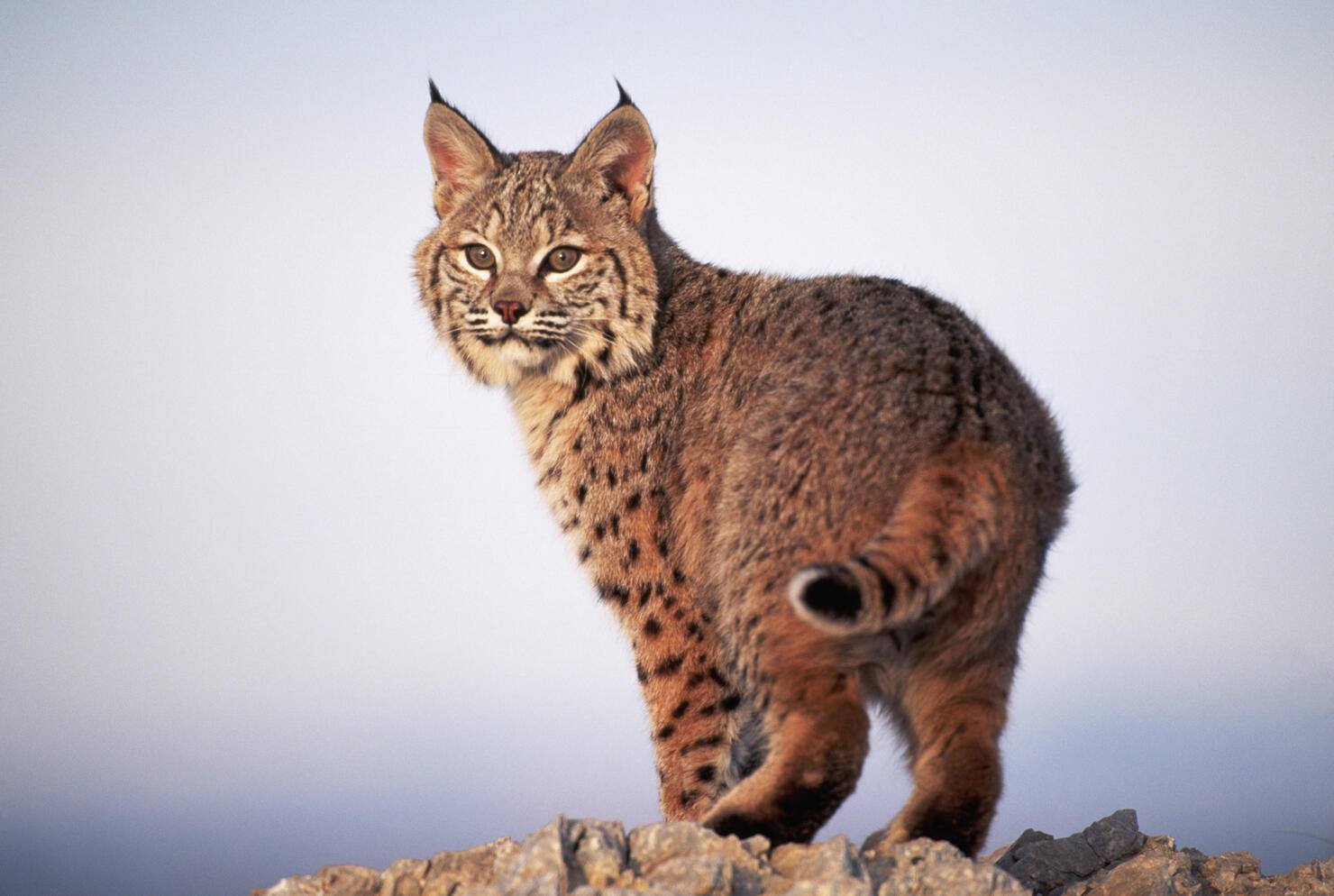 You might have seen a bobcat out in the wild before, but have you ever seen a "chunky" bobcat? According to The Sacramento Bee, this fluffy bobcat has caused quite the stir on social media as people try to decide if it consumes a lot of food, or if it is pregnant. Photographer Randy Robbins was taking photos in a forest in Lassen County at 11:15 a.m on February 8th, when he came across the bobcat. He took to Instagram to share photos of the rare cat, and to detail its surroundings.
"Bobcat raiding a mountain lion's mule deer kill. I'd be on high alert too. (Actually after setting up the camera here, I know how it feels!)"
Beside the bobcat on the ground, viewers can see a dead mule dear that Robbins detailed to be the prey of a hungry mountain lion. "Mountain lion kill according to nearby trail camera ... no lion last night, it must have moved on, but this guy is cleaning up."
After taking the photos of the bobcat, Robbins looked up from his camera and the animal was long gone. The photographer also mentioned that this was a rare shot to have captured in the daytime.