Jon Pardi & Summer Pardi Welcome Baby No. 1, 'Enjoying Our Family Time'
By Kelly Fisher
February 18, 2023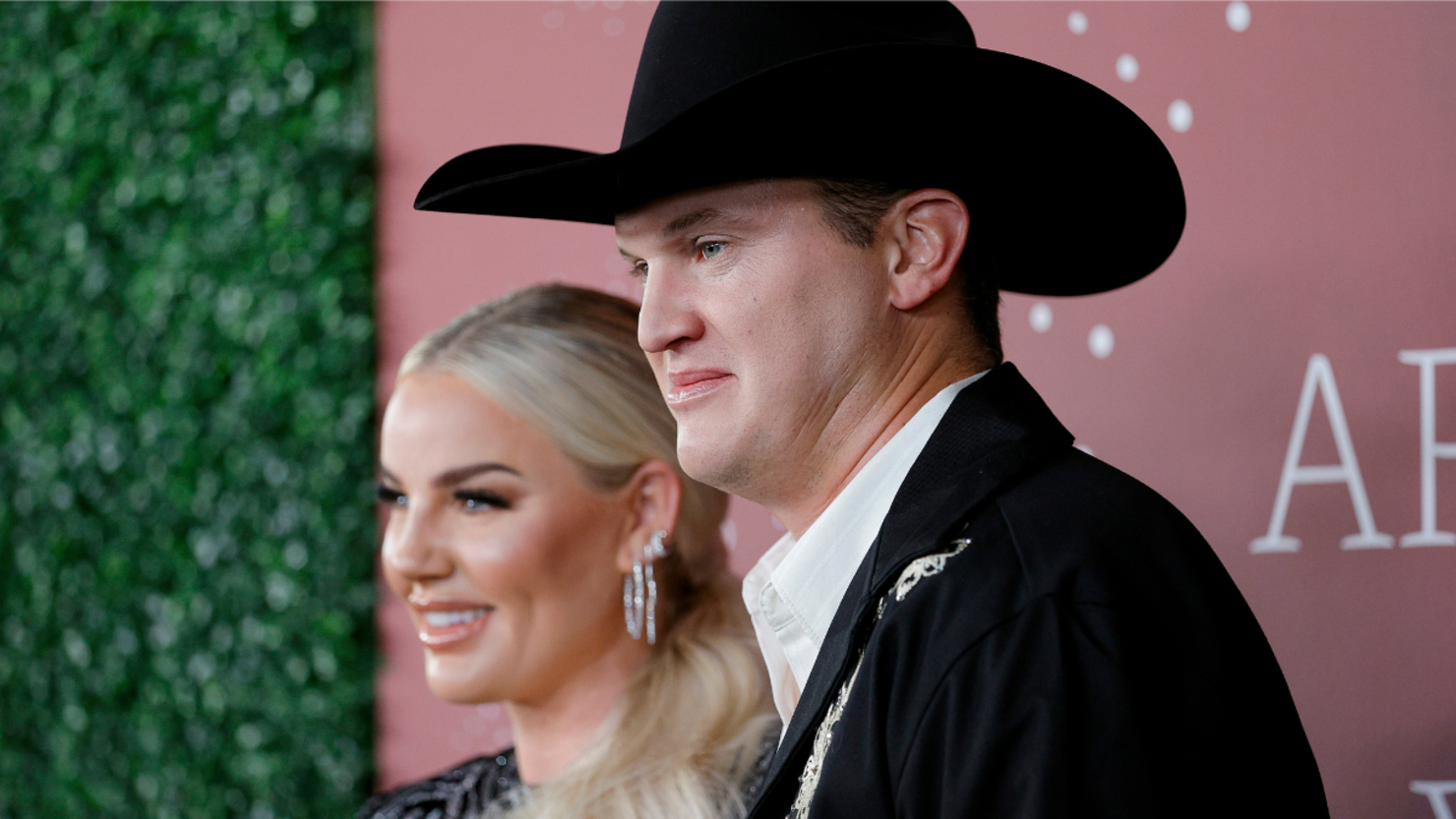 Jon Pardi and his wife Summer have finally become a "Pardi of 3!" The "Mr. Saturday Night" artist's daughter, Presley Fawn Pardi, arrived in the early morning hours on Saturday (February 18). Summer shared on her Instagram story that it's been a "whirlwind 24 hours… We will update everyone soon but for now we're enjoying our family time."
Jon posted the first heartwarming photo of his newborn daughter, fully embracing his role as a parent with a dad joke: "Our Baby girl is here and ready to Pardi haha DAD joke!"
The country superstar shared that Presley was born at 5:05 a.m. on Saturday, February 18, at 7 lbs and 12oz, and 20.25 inches.
Summer added on her Instagram story that it had actually been a whirlwind 48 hours "if you count the stomach virus." She shared a health update from the hospital on Friday (February 17), writing on her Instagram story that she still hadn't welcomed her firstborn baby, but "I got the wonderful stomach bug that's going around 😭 don't wish this on anyone, especially pregnant." She shared a few more updates throughout the day as she felt better, and took "one last bump pic before the epidural" on Friday night.
Jon and Summer shared some heartwarming moments they celebrated throughout Summer's pregnancy, including the moment Summer told Jon she was pregnant (though he didn't seem to understand at first), the gender reveal, stunning photos highlighting Summer's growing baby bump and more. It was after the baby shower, in early January, that the Pardis publicly announced that their daughter would be named Presley.
Summer previously shared on Instagram that Presley's original due date was on February 10. Last month, she prompted guesses from her social media followers as to whether Presley would arrive early, on time or late (and since Presley's original due date passed, Summer's Instagram followers have been guessing her arrival as the glowing mother-to-be continued to share gorgeous maternity photos through the final days of her pregnancy). She said on her Instagram story at the time: "Presley has been head down in 'launch mode' since 16 weeks 😂 so low that the ultrasound tech said that's part of the reason we can't get a good pic of her face. Very curious when she'll make her arrival 🥰"
Pardi and Summer announced in September that they were expecting their first child. They confirmed the news to PEOPLE, and Pardi said at that time: "I'm ready to start a new adventure with my wonderful wife Summer and our new little one — Pardi of three! I'm really excited to meet our baby and to have someone to ride around the ranch with."
The "Last Night Lonely" star began dating his wife in 2016, and the pair tied the knot in 2020. Summer told PEOPLE in September: "It's been five years of dreaming of what it would be like if we were lucky enough to be blessed with a baby and now we get to live that dream. It's been so fun to go through all of these new changes together as a first-time experience for the both of us. We are beyond excited and cannot wait to meet our little Pardi babe!"
Congratulations, Pardi family!