February 21 In Hip-Hop History: Nipsey Hussle Talks 'Victory Lap' & More
By Tony M. Centeno
February 21, 2023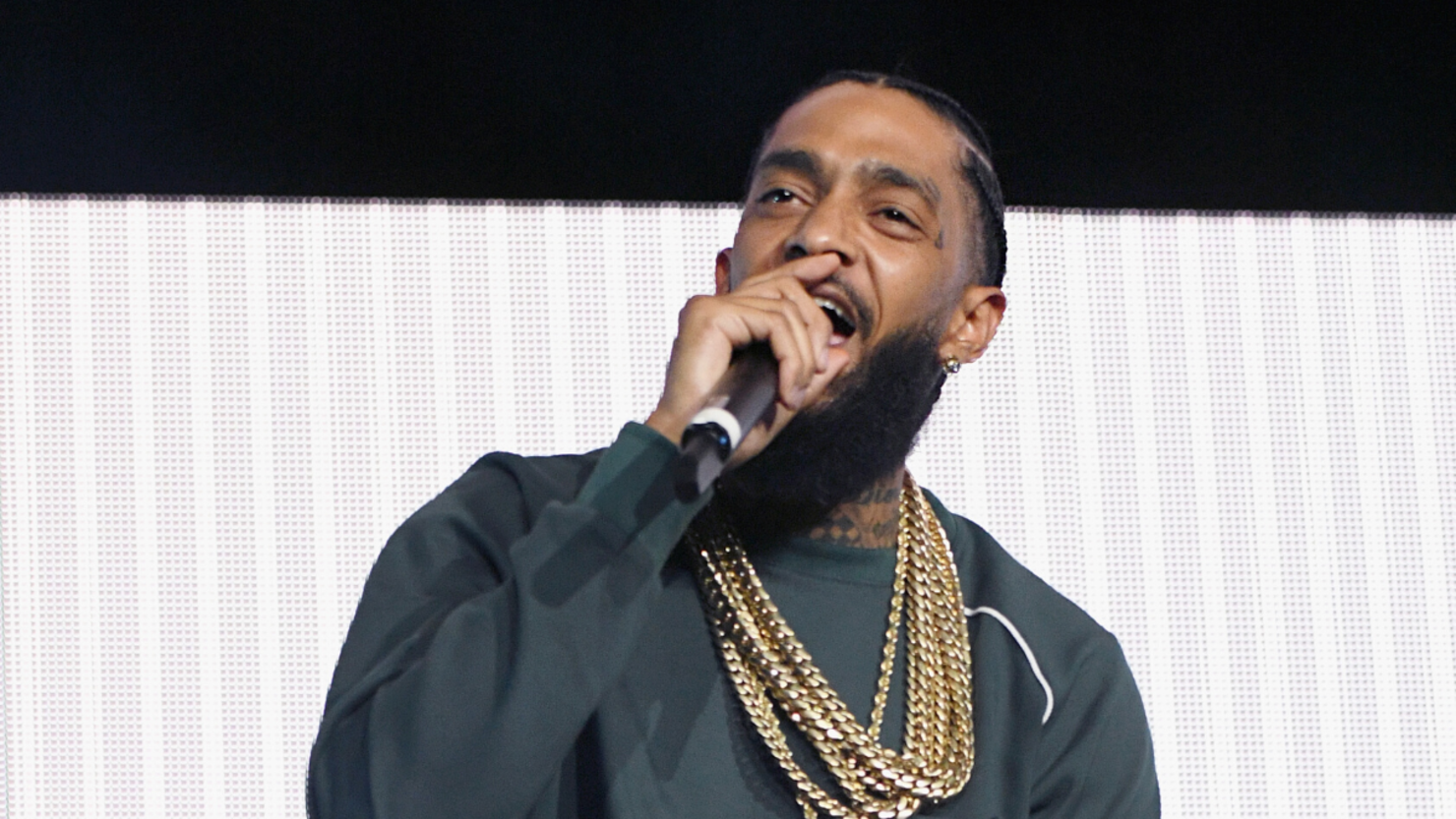 Five years ago today, Nipsey Hussle took his own victory lap after he finally released his debut album.

On February 21, 2018, the Los Angeles native hit up The Breakfast Club to talk about his first studio LP Victory Lap. Nip sat down with DJ Envy, Charlamagne Tha God and Angela Yee while rocking his brand, The Marathon clothing, and multiple gold chains as they discussed the 14-track album. At one point in their conversation, the crew asked Nipsey about a particular line on the Kendrick Lamar-assisted "Dedication," which is the lead single from the project.
"That aint no diss to nobody specific," Hussle clarified. "It just ain't in the direction of what we grew up on… Even to the drug stuff. That was never glorified within rap culture."

"I wanted my message to impact gang culture," he added later. "I wanted what I had to say to impact individuals like myself, young people that was in these areas controlled by gangbanging. I didn't want to preach to the choir, but I wanted to say I'm one of you. Wherever I go, wherever I end up you gon' know that you can end up there too…I wasn't trying to be on no super tough guy s**t."

Victory Lap was released on February 16, 2018. The album features additional collaborations with Roddy Ricch, Stacey Barthe, Buddy, The-Dream, Belly and more. Diddy also executively produced the album and worked closely with Nip to cook up songs for the project the way he did for The Notorious B.I.G. Nipsey also detailed his partnership with the Bad Boy founder during the interview.

"Who said 'Sample the Diana Ross 'I'm Coming Out' record'?" Nipsey explained. "That was Puff's decision. Then he threw Biggie the alley-oop and he came with the 'B-I-G P-O- that's classic. But to catch that alley-oop.. I've been an artist and I know what that do. When I think, I think about 'Man we should sample a big record' and I think about what can I tell the songwriter for the hook. Then I also gotta do the verse so that's what I told Puff. Throw me some alley-oops like listen to what I'm saying in interviews, learn me, get into your Puff Daddy the producer bag and throw me some alley-oops. I'mma catch 'em. That was the original convo we had."

Relive the entire interview all over again below. Rest in peace, Nipsey Hussle.