Alan Jackson Beams With Pride In His Family On Daughter Mattie's Podcast
By Kelly Fisher
February 22, 2023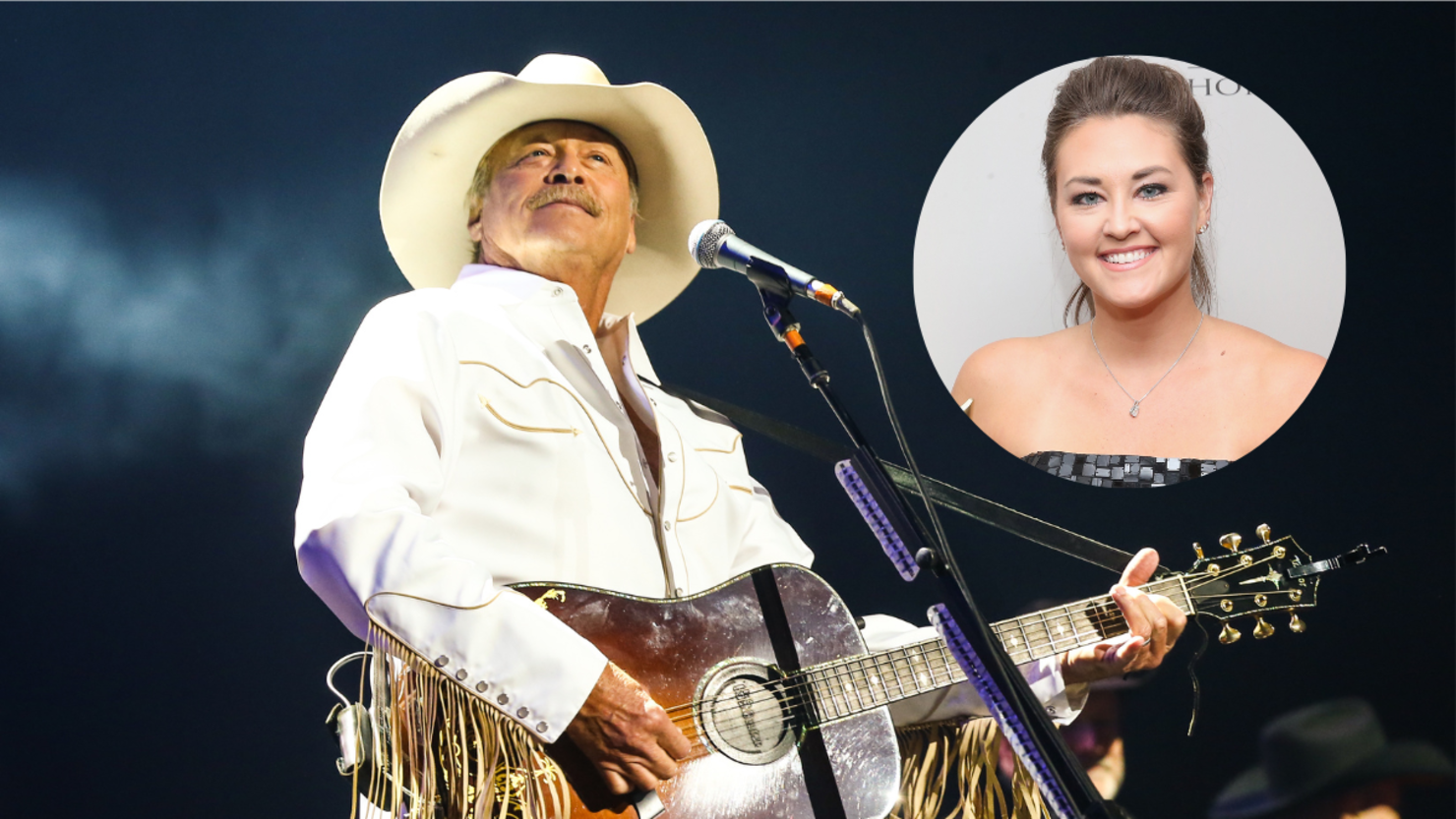 Alan Jackson joined his daughter, author and speaker Mattie Selecman Jackson, on the latest episode of her uplifting new podcast, In Joy Life with Mattie Jackson. The country music legend reflected on some of the beginning of his career as a singer-songwriter, Silverbelly Whiskey, the loss of his father, the inspiration behind his song "Drive," the possibility of new music and more.
Mattie interviewed her superstar father and "dear friend and entrepreneur" Robbie Goldsmith on the latest In Joy Life episode, available as of Tuesday (February 21). The latest one-hour installment of the podcast aims to examine how to "persevere and grow and even create beautiful things," amid loss, failures and other challenges in life.
The "Remember When" star also nodded to his family during the podcast toward the end of the conversation with his daughter. The proud father and grandfather beamed with pride as Mattie asked him her routine question for her guests at the end of each interview: "What is something that's bringing you joy in your life right now?"
Alan, a father and grandfather, quickly beamed with pride as he shared his answer.
"Well, you know that," the iconic artist responded. "I mean, our whole family's all joyful for our new grand baby. The first grand baby and grandson, my first boy in the family. Most people know I had four older sisters, (I was) the only boy, and had three daughters, so this is a new experience."
He added that he's proud of Mattie, his eldest daughter, for her podcast and the work that she's done to turn heartache into joy. Alan is also looking ahead to Mattie's wedding, after her engagement to fiancé Connor Smith in Palm Beach, Florida. Alan shared the first heartwarming photo of his newborn grandson as he and his wife, Denise, celebrated their 43rd wedding anniversary with grandson Jackson Alvie Bradshaw. This daughter, Ali, welcomed Jackson Alvie with husband Sam on December 13.
Mattie debuted In Joy Life in January, speaking "with inspiring authors, musicians, and entrepreneurs to uncover how they're chasing the good in life and why they're intentionally choosing joy even when life has knocked them down. Through personal stories and humorous encounters, these conversations are like sitting down with life-long friends – friends whose own courage to live joyfully will equip and encourage you to do the same. No matter the hurt you've experienced or what unknowns may lie ahead, there IS joy waiting for you - right here, right now. And Mattie is here to help you find it."