Kane Brown To Join Forces With Kelsea Ballerini To Co-Host The CMT Awards
By Kelly Fisher
February 23, 2023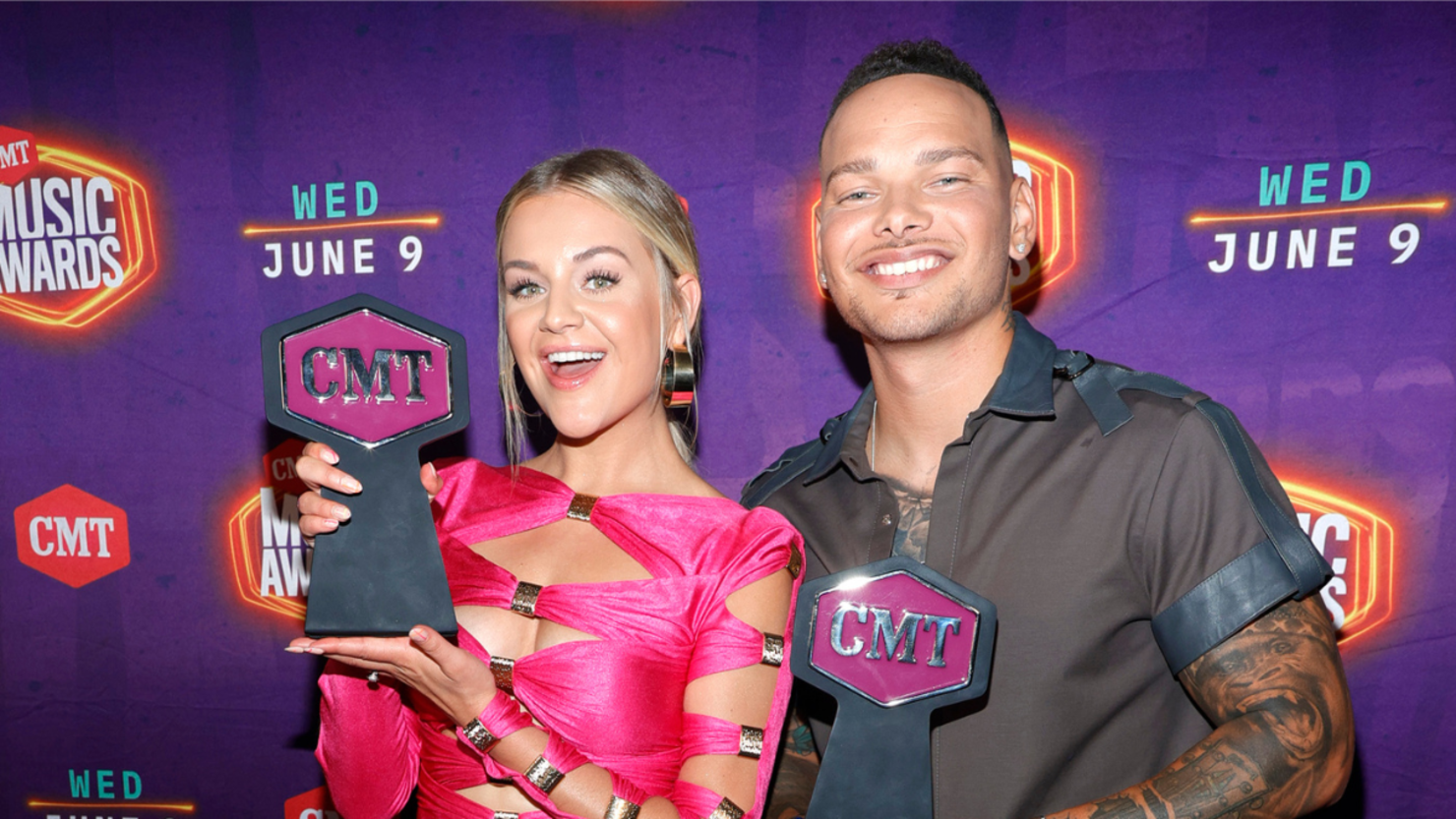 Kane Brown is set to return to co-host the 2023 CMT Music Awards with Kelsea Ballerini. Brown and Ballerini previously joined forces to co-host the highly-anticipated annual awards show in 2021. CMT confirmed on Thursday morning (February 23) that "the dynamic duo is BACK," to host the 2023 show together.
Brown — returning to host for his third year in a row, having co-hosted the CMT Music Awards with actor Anthony Mackie in 2022 (he stepped in last-minute to help co-host when Ballerini had to stay home because of COVID-19) — is also set to take the stage with his wife, Katelyn Brown, for the broadcast world premiere of their romantic, smash-hit duet, "Thank God," one of many highlights on the award-winning artist's full-length project, Different Man, which released in September 2022.
After co-hosting the 2023 CMT Music Awards, Brown is slated to make his acting debut on the new drama Fire Country, on Friday, April 7 at 1 p.m. ET on CBS. It will also be available to stream live and on demand on Paramount+. Brown plays Robin, a character described as "an enigmatic, modern-day train hopper who helps injured patients on the scene of a crash," per a press release as CBS and CMT made a joint announcement on Thursday. "A Robin Hood of sorts, he's an outlaw on the run with a heart of gold."
Ballerini was previously confirmed as a host of this year's show, and in November, she made another major announcement. The "HEARTFIRST" star surprised the crowd on Carrie Underwood's "Denim & Rhinestones Tour" stop in Austin, Texas, where she presented Underwood with a giant championship belt, decorated with rhinestones and pink fringe. "Do you guys know that out of the history of the CMT Awards, this queen has the reigning highest number of CMT Awards ever? …It's 25, to be exact."
That's when Ballerini also announced that Austin would host the CMT Music Awards show in 2023: "…April 2, on CBS, for the first time ever, the CMT Awards are going to be at the Moody Center."
The 2023 CMT Music Awards will air live from Moody Center in Austin, Texas, from 8 p.m. to 11 p.m. ET, per CMT. The show is set for April 2 on CBS.