Mike Shinoda Details 'Difficult' Relationship With Chester Bennington
By Katrina Nattress
February 23, 2023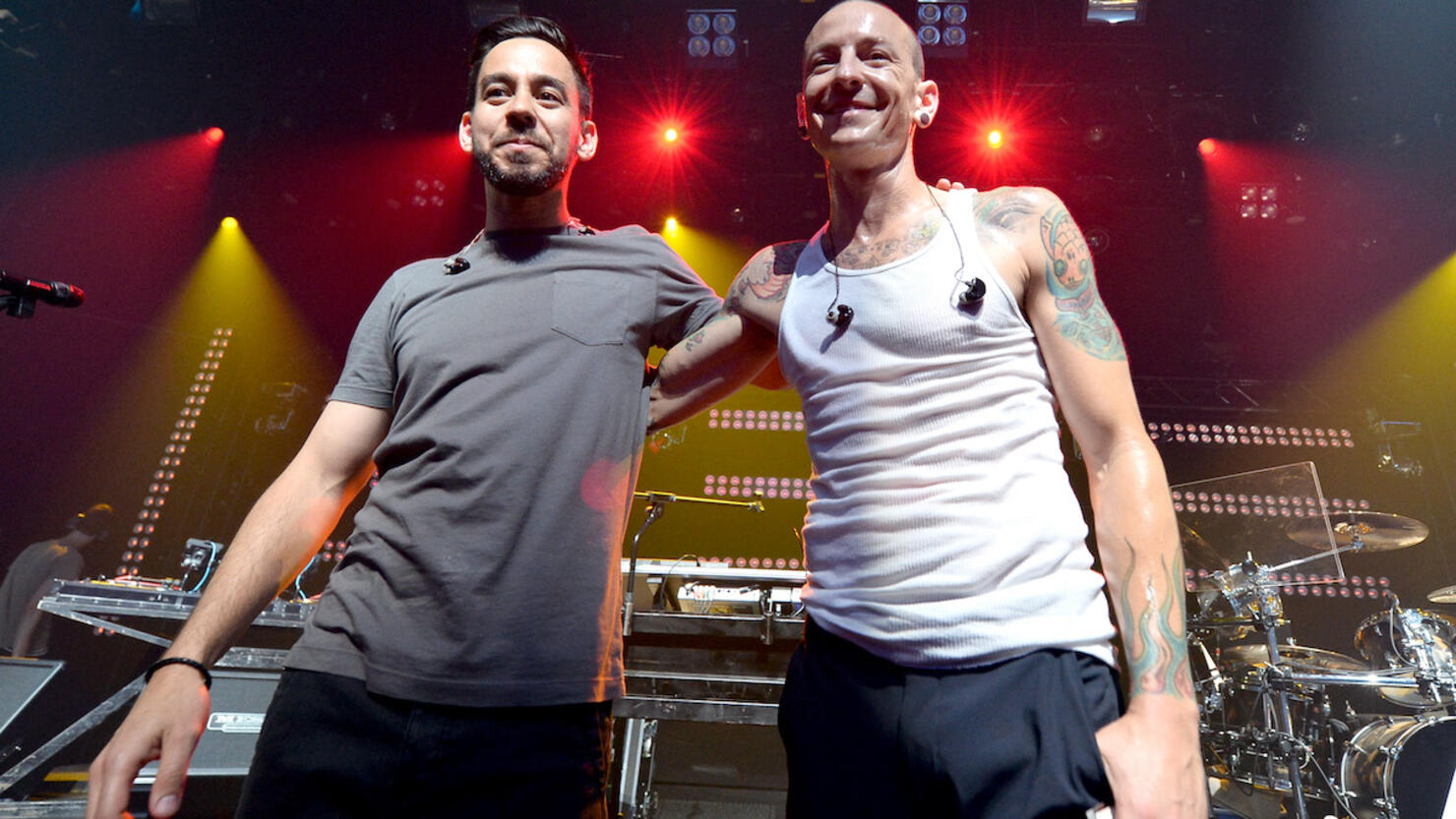 Photo: Getty Images North America
Mike Shinoda and Chester Bennington undoubtedly had a good relationship; however, during a recent interview, Shinoda opened up about the "difficult" times they encountered during the early days of Linkin Park — before he truly knew his bandmate.
When asked if Bennington was a "difficult guy" to deal with, Shinoda was quick to respond. "No, no," he said. "Not the whole time. Early days, it was more difficult because we didn't know how it was gonna go. On early days Hybrid Theory, we were still getting started, we'd get a win here, we'd get a loss there...it was hard. In the midst of all that, having a guy who would sneak out, he'd just go missing and come back obliterated. You couldn't even talk to him, he [was] just so wasted. But also kinda funny!"
"There was an element of Chester that was very fun sometimes when he was that way," Shinoda added "and then usually, the next day, it would be so dark. He's super hungover, he's angry at everybody, yelling at everybody, and you're kinda just like...'Let's just get through the day.'"
Linkin Park recently shared a previously unheard song called "Lost" that feature vocals from Bennington. The track will be featured on an upcoming 20th anniversary reissue of their sophomore album Meteora.