Falcons Make Decision On Marcus Mariota's Future
By Jason Hall
February 28, 2023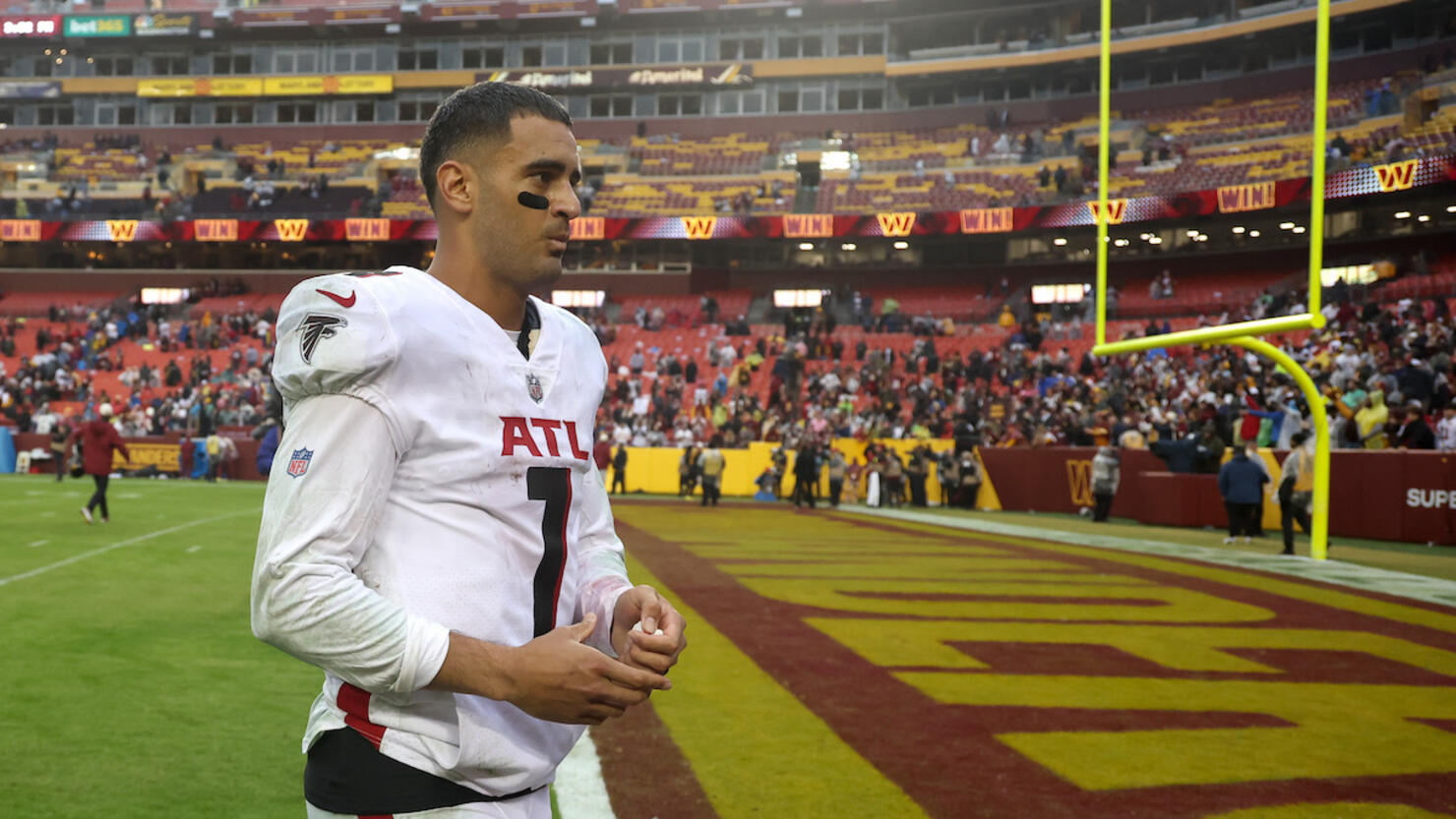 The Atlanta Falcons have released quarterback Marcus Mariota after just one season, general manager Terry Fontenot announced while addressing reporters at the NFL Scouting Combine in Indianapolis on Tuesday (February 28) via NFL.com.
"We really appreciate Marcus and all the things he did while he was here," general manager Terry Fontenot said. "Personally, professionally, great man. We've had great communication with both he and his agent Ryan Tollner throughout the process, and we just believe we're doing what's best for the team at this time.
"But appreciate him and what he did when he was here."
Mariota went 5-8 in 13 starts for the Falcons, throwing for 2,219 yards, 15 touchdowns and nine interceptions on 184 of 300 passing before being benched for rookie Desmond Ridder, who went 2-2 in Atlanta's final four games of the 2022 NFL season. The former Heisman Trophy winner signed a two-year, $18.75 million deal as a free agent last offseason, one month before the team drafted Ridder at No. 74 overall in the third-round of the 2022 NFL Draft.
Mariota was selected by the Tennessee Titans at No. 2 overall in the 2015 NFL Draft and went 29-32 as a starter before being benched for Ryan Tannehill in 2019, with Tennessee instead signing Tannehill to a long-term extension amid Mariota's free agency the following offseason. The former Oregon standout signed with the Las Vegas Raiders in 2020 and threw for 230 yards, one touchdown and one interception on 18 of 30 passing while primarily serving as a backup to former Raiders starter Derek Carr.