Madonna Mourns Death Of Brother Anthony Ciccone In 'Thank You' Note
By Sarah Tate
February 28, 2023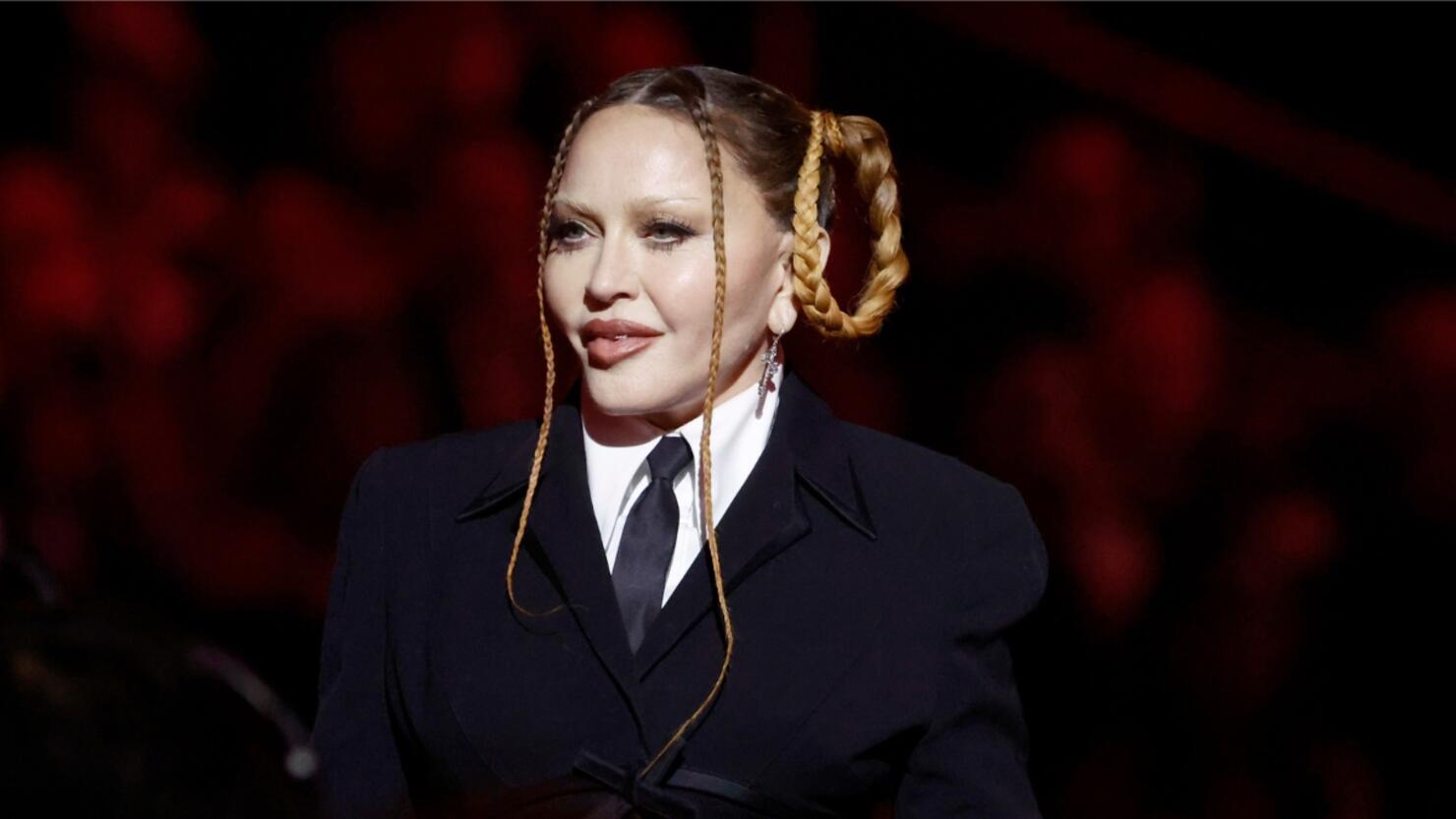 Madonna is mourning the loss of her older brother, Anthony Ciccone, in a heartfelt post days after he passed away at age 66.
The pop icon, whose birth name is Madonna Ciccone, took to her Instagram Stories on Monday (February 27) to pen a sweet "thank you" note to her late brother for the things he showed her when they were younger. Alongside her message, she shared a throwback photo of her and her brother sitting around a table at a restaurant with a group of friends, per Entertainment Tonight.
"Thank you for blowing my mind as a young girl and introducing me to Charlie Parker, Miles Davis, Buddhism, Taoism, Charles Bukowski, Jack Kerouac, Expansive Thinking, Outside the Box," she wrote. "You planted many important seeds."
Musician Joe Henry, who is married to Madonna's and Anthony's sister Melanie Ciccone, confirmed Anthony had passed away in an emotional announcement on Instagram Saturday (February 25).
"My brother-in-law, Anthony Gerard Ciccone, exited this earthly plane last evening," he captioned a black-and-white photo of Anthony. "I've known him since I was 15, in the spring of our lives in Michigan so many years now gone."
According to Page Six, Anthony battled alcoholism and was reportedly homeless for several years and even had a falling-out with his family before reconnecting later in life. Noting Anthony was a "complex character," Henry mourned the loss of one of his "true brothers" and wished for a happy reunion between him and his late mother Madonna Ciccone, who passed away in 1963 at 33 years old following a battle with breast cancer.
"... I loved him, and understood him better than I was sometimes willing to let on. But trouble fades; and family remains — with hands reached across the table," he said. "Farewell, then, brother Anthony. I want to think the god your blessed mother (and mine) believe in has her there, waiting to receive you. At least for today, no one shall dissuade me from this vision."