Kansas Coach Bill Self To Miss Big 12 Tournament Game
By Jason Hall
March 9, 2023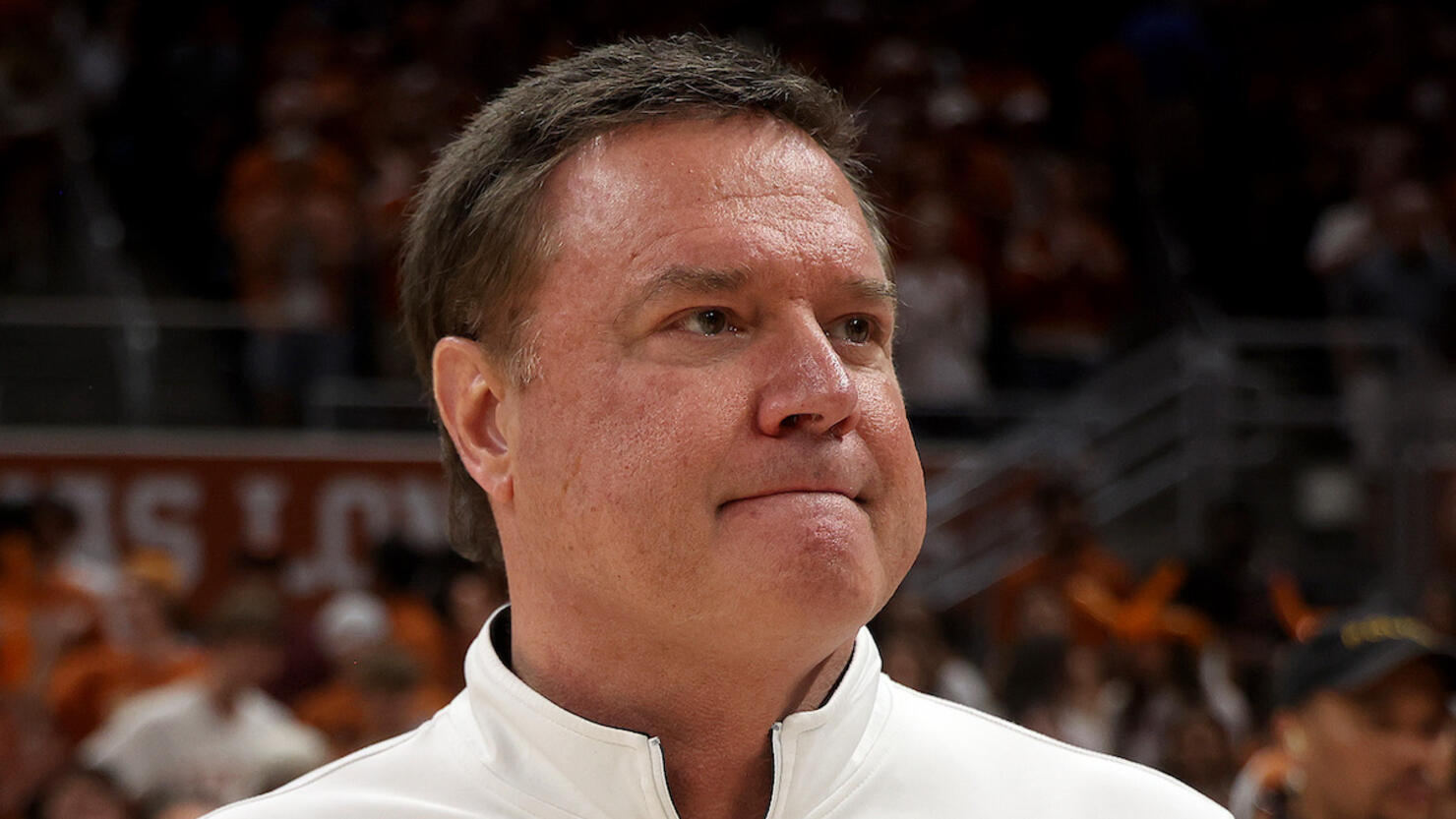 Kansas men's basketball coach Bill Self will miss the No. 1 seed Jayhawks' quarterfinal game against West Virginia in the Big 12 Tournament on Thursday (March 9) due to what the school referred to as an undisclosed illness in a statement obtained by the Associated Press.
Officials confirmed Self's absence about five hours prior to Thursday's tipoff. Assistant Norm Roberts will serve as the team's acting head coach, having previously filled the role earlier in the 2022-23 season when Self missed four games due to a school-imposed suspension, all of which were won by Kansas.
The Jayhawks are looking to win their second consecutive Big 12 tournament championship, having won in 2022 prior to their eventual NCAA championship.
"Self is doing well and receiving great care at the University of Kansas Health System," Kansas University said its statement, though not specifying whether Self would be back should the Jayhawks advance to the semifinals.
Kansas currently ranks No. 3 overall in the AP Top 25 College Basketball Poll, having won the Big 12 regular season title with a 25-6 (13-5 Big 12) record. Self and assistant Kurtis Townsend were both suspended for the first four games of the 2022-23 season in relation to an FBI investigation into college basketball corruption launched in 2017, which named both as having committed five Level I violations stemming from its relationship with Adidas.