Vinyl Hits Major Sales Achievement For First Time In More Than 30 Years
By Katrina Nattress
March 10, 2023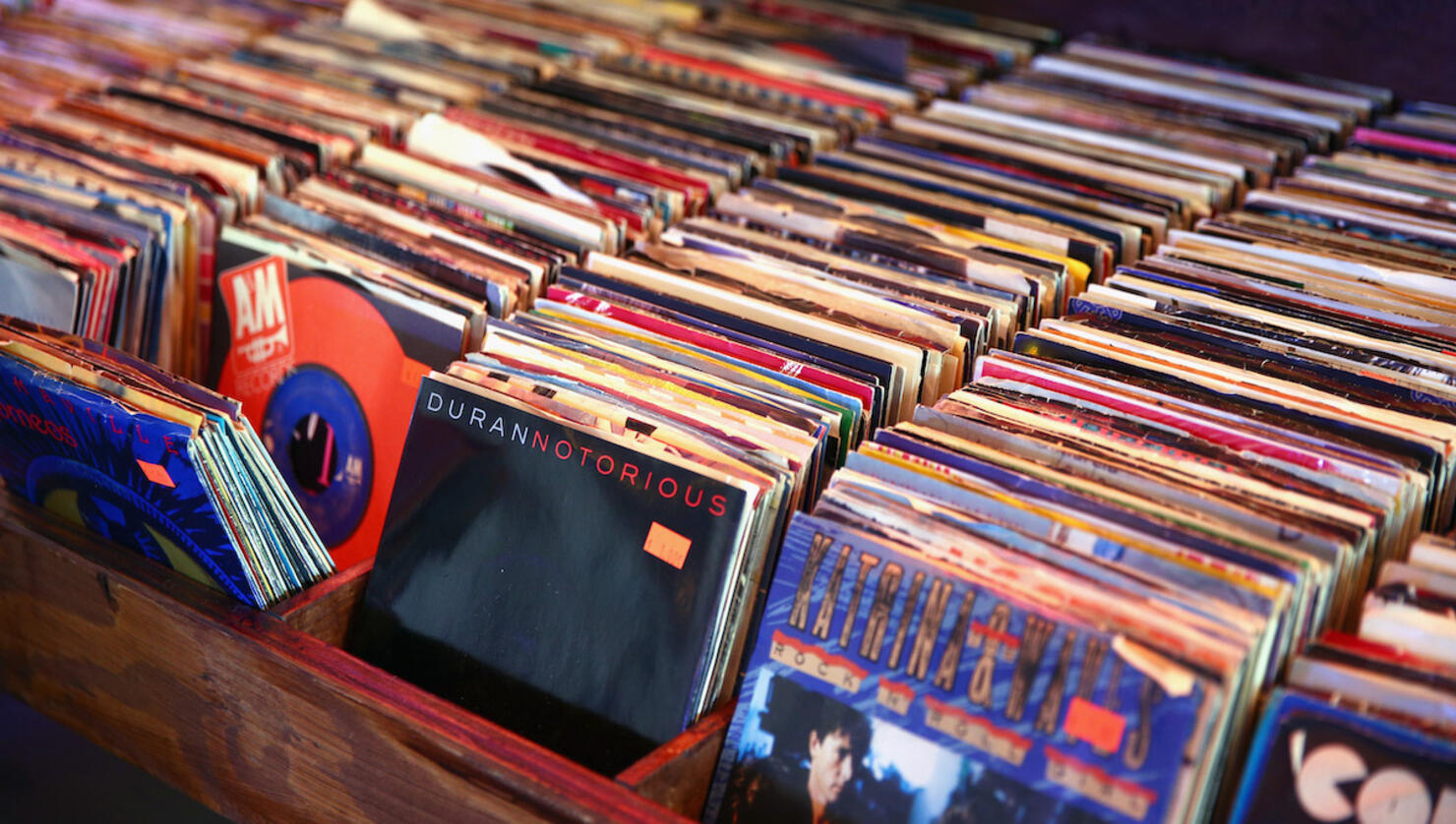 Photo: Getty Images North America
It's official: vinyl has outsold CDs in the US for the first time since 1987, according to a new report from the Recording Industry Association of America (RIAA). Music consumers bought more than 41 million vinyl units in 2022 compared to 33 million CDs, which is up 3% from 40 million units in 2021. CD sales were also down a whopping 28% from 47 million.
Interestingly enough, pop ruled the vinyl landscape. Taylor Swift led the pack, selling an impressive 945,000 copies of Midnights, followed by Harry Styles' Harry's House (480,000), Olivia Rodrigo's SOUR (263,000), Kendrick Lamar's good kid, m.A.A.d city (254,000), and Fleetwood Mac's Rumours (243,000).
Though records may be the preferred physical method for fans to listen to music these days, streaming still reigns supreme. As the reports shows, streaming accounted for 84% of the music industry's $15.9 billion overall revenue.
"2022 was an impressive year of sustained 'growth-over-growth' more than a decade after streaming's explosion onto the music scene," RIAA chairman and CEO Mitch Glazier said in a statement. "Continuing that long run, subscription streaming revenues now make up two-thirds of the market with a record high $13.3 billion. This long and ongoing arc of success has only been possible thanks to the determined and creative work of record companies fighting to build a healthy streaming economy where artists and rights-holders get paid wherever and whenever their work is used."