Luke Combs Reveals The Story Behind The Widely-Demanded '5 Leaf Clover'
By Kelly Fisher
March 13, 2023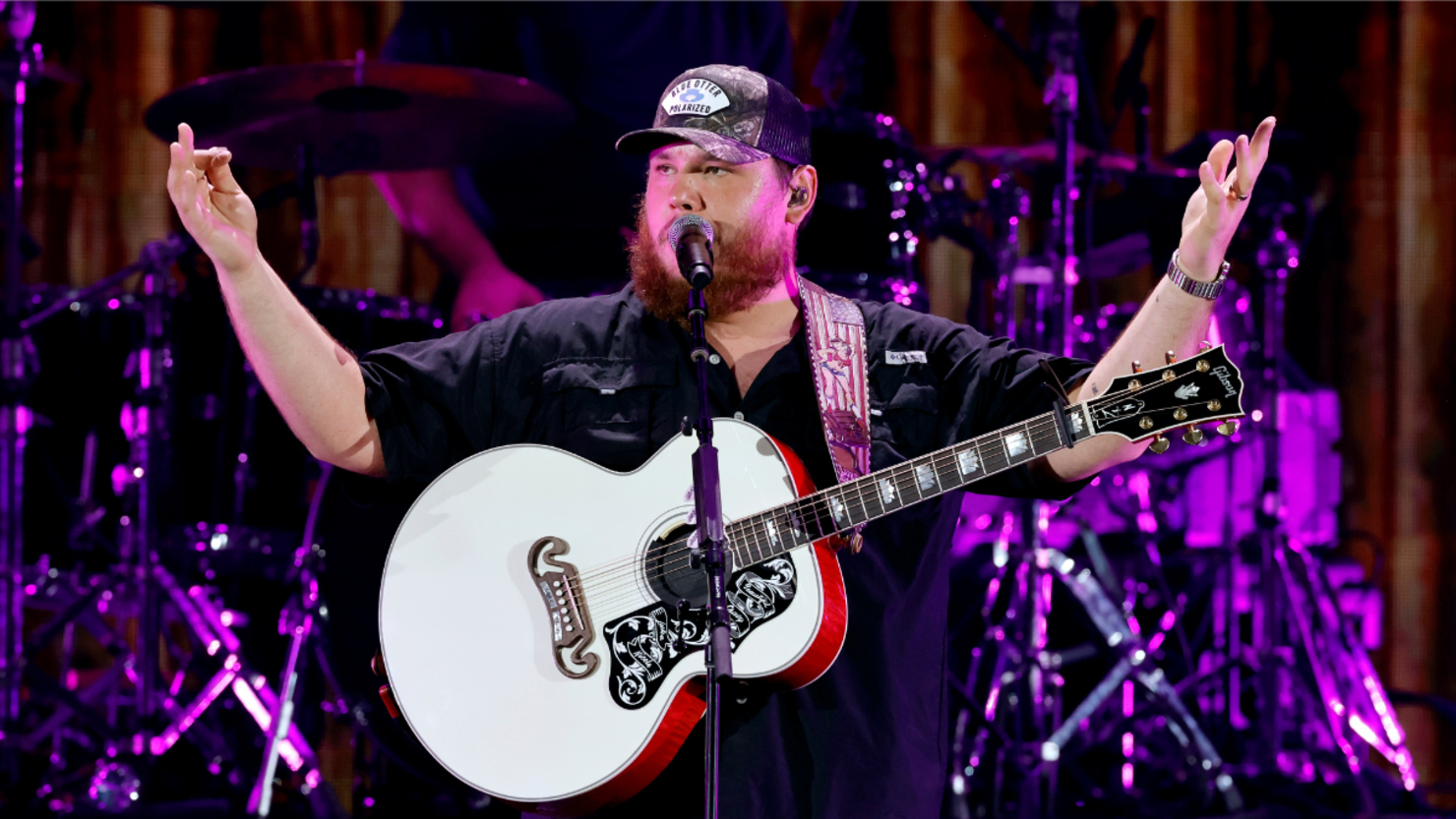 Luke Combs is gearing up to release one of the most-requested songs from his upcoming 18-track album, "5 Leaf Clover." Heading into the song's release week, the award-winning country star reflected on the story behind the song.
"A while back my buddy Newdy and I were looking around the clover plot at my house for 4 leaf clovers," Combs wrote in the reflection he shared on his social media channels on Sunday (March 12). "I eventually found one, but shortly thereafter, he found a 5 Leaf Clover and I thought to myself, 'Man, how lucky do you have to be to find a 5 Leaf Clover?' Didn't think too much of it at the time but wrote that down as a title in my phone.
"A few weeks later, I was writing with Jessi Alexander and Chase McGill and it came up," Combs continued. "It still wasn't really anything that jumped off the page to me, but I shared the idea and guitar melody I had with them and they loved it. We ended up writing the song that day. I eventually started playing it at shows and posting a video of the song, and y'all quickly let me know it was one I had to record; that's why I'm super pumped for y'all to finally hear it THIS Friday, March 17!"
Combs revealed last month that "5 Leaf Clover" is included on the 18-track album, Gettin' Old. The album serves as the follow-up album to Combs' 12-track collection, Growin' Up, which made its debut in June 2022, days after the country artist and his wife welcomed their firstborn child. Combs' next album is set to release on March 24, just before he kicks off his headlining world tour.
"This album is about the stage of life I'm in right now. One that I'm sure a lot of us are in, have been through, or will go through," Combs previously said of his upcoming album. "It's about coming of age, loving where life is now but at the same time missing how it used to be, continuing to fall for the one you love and loving them no matter what, living in the moment but still wondering how much time you have left, family, friends, being thankful, and leaving a legacy. Me and so many others have poured their hearts and souls into this record and I hope you love it as much as we do."