Nicki Minaj Offers Support For Ice Spice: 'No More Passes Princess'
By Tony M. Centeno
March 13, 2023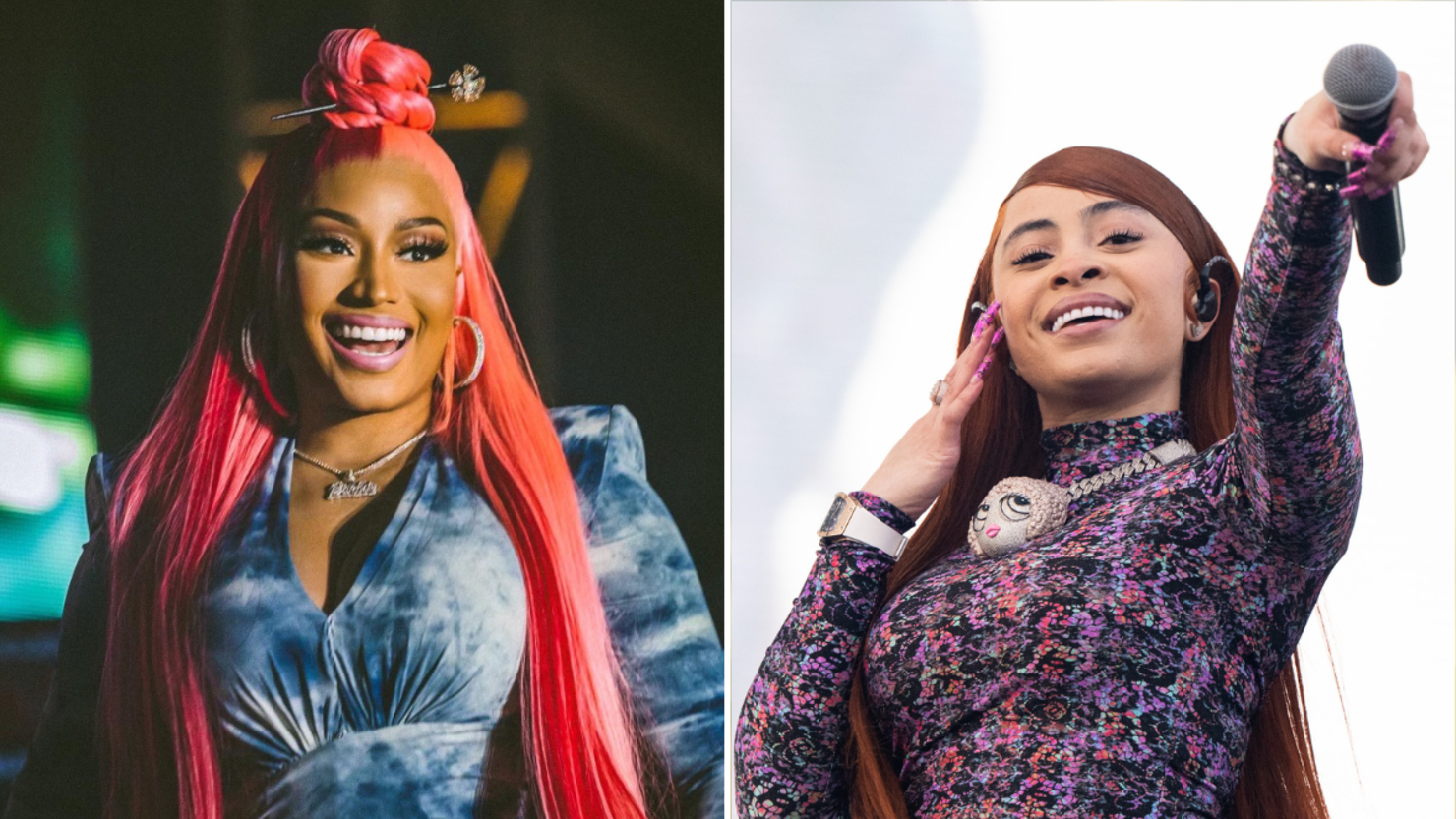 Photo: Amanda Barona/Getty Images
Nicki Minaj is showing love to Ice Spice.

On Monday, March 13, the Queens spitta took to her Instagram Story to react to the "In Ha Mood" rapper's look in the newest cover for Dazed magazine. In her post, Minaj quotes the article's headline and gives her full support for the Bronx native.

"The people's princess," Minaj wrote under the cover. "@icespice Catch it!!!"

The "Super Freaky Girl" rapper's post comes a day after she commented on Ice Spice's latest photo dump of her recent Rolling Loud performance. Minaj led with a bar straight out of the rapper's own song as she offered her some encouraging advice.
"B****es slow so I gih dem a pass," Minaj said. "Nah. Grah! No more passes, princess. Let's go."

The bars Nicki is referring to pops up in the first verse of "Princess Diana," which appears on Ice Spice's debut EP Like..? The rest of the project features Ice Spice's hit single "Munch (Feelin' U)" along with other bangers like "Gangsta Boo" featuring Lil Tjay.

"They be chattin', I don't give a damn and I'm still gettin' money, I know who I am (Grrah)," Ice Spice raps on "Princess Diana," "Tryna be low, he gon' hit up my 'Gram (Grrah), If he smart, he gon' act like a fan (Damn)/Thinkin' you bigger, they got ya head gassed (Grrah)/B****es slow, so I give 'em a pass."

Ice Spice was shocked to be noticed by the veteran rapper. She even retweeted an old post from 2020 in which she "practiced" her reaction to Nicki following her. After fans noticed the co-sign, both Nicki and Ice's fanbases banded together to praise the Queen rapper's co-sign. They even called for a collaboration between both artists. See their reactions below.

I knew Nicki would like Ice Spice. She's from New York, she's fly, she writes her own raps, she has her own style, music is dope, and she seems to be very authentic to her craft.

— I'm Around (@romanbackk) March 13, 2023