Tyler, The Creator Seemingly Apologizes To Fans For Hiding Sexuality
By Tony M. Centeno
March 29, 2023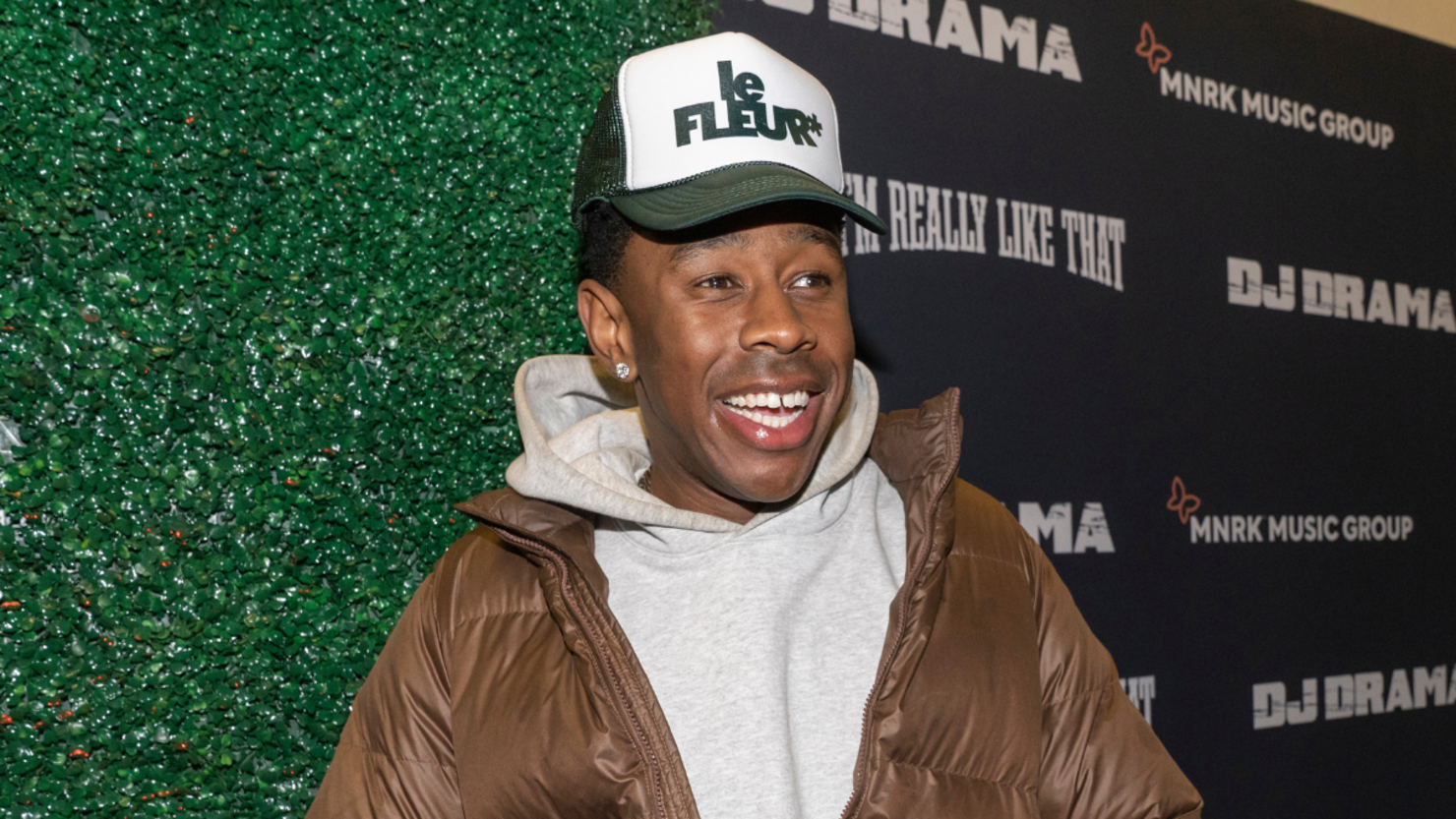 Tyler, The Creator issued numerous apologies in his new song, but there's one in particular that's got fans talking.

On Wednesday, March 29, the seasoned rapper and producer released his latest track "Sorry Not Sorry." On the surprise record, Tyler begins by issuing a series of apologies to his family members and his old friends. Later on, the Flower Boy rapper appears to apologize to all the women he hid his sexuality from in the past.

"Sorry to the guys I had to hide/Sorry to the girls I had to lie to, who ain't need to know if I was by the lake switchin' tides, too," Tyler raps.
The video for his new song illustrates his apologies with more context. In his self-directed visuals, Tyler gathers all of his alter egos from his past album covers together on a stage and raps each apology using a different version of himself. While he raps about his sexuality, Tyler embodies his persona from his 2017 Flower Boy album, in which fans believe he came out as bisexual on songs like "I Ain't Got Time!" and "Garden Shed."

On the second half of the song, Tyler switches things up as he remains unapologetic towards people that don't know him well enough to judge him. At one point, he told fan's he's "sorry to the fans who say I changed, 'cause I did."

"Sorry you don't know me on a personal level to pinpoint what it is," Tyler raps. "I'm sorry to my ancestors (I'm so sorry), I know I'm supposed to fight (I know)/But this ice shinin' brighter than a black man's plight, I'ma make it right."

Towards the end, we can see the Goblin persona beat his current alias Tyler Baudelaire to a pulp, which might be a sign of a phase in his life. The song comes fresh off his upcoming Call Me If You Get Lost: The Estate Sale. It arrives two days after he revealed his other new track "DOGTOOTH." The deluxe version of his Grammy award-winning album drops this Friday. Watch the full video above.