Madonna Asks Unusual Question In Bizarre Video Licking Her Guitar
By Dani Medina
April 1, 2023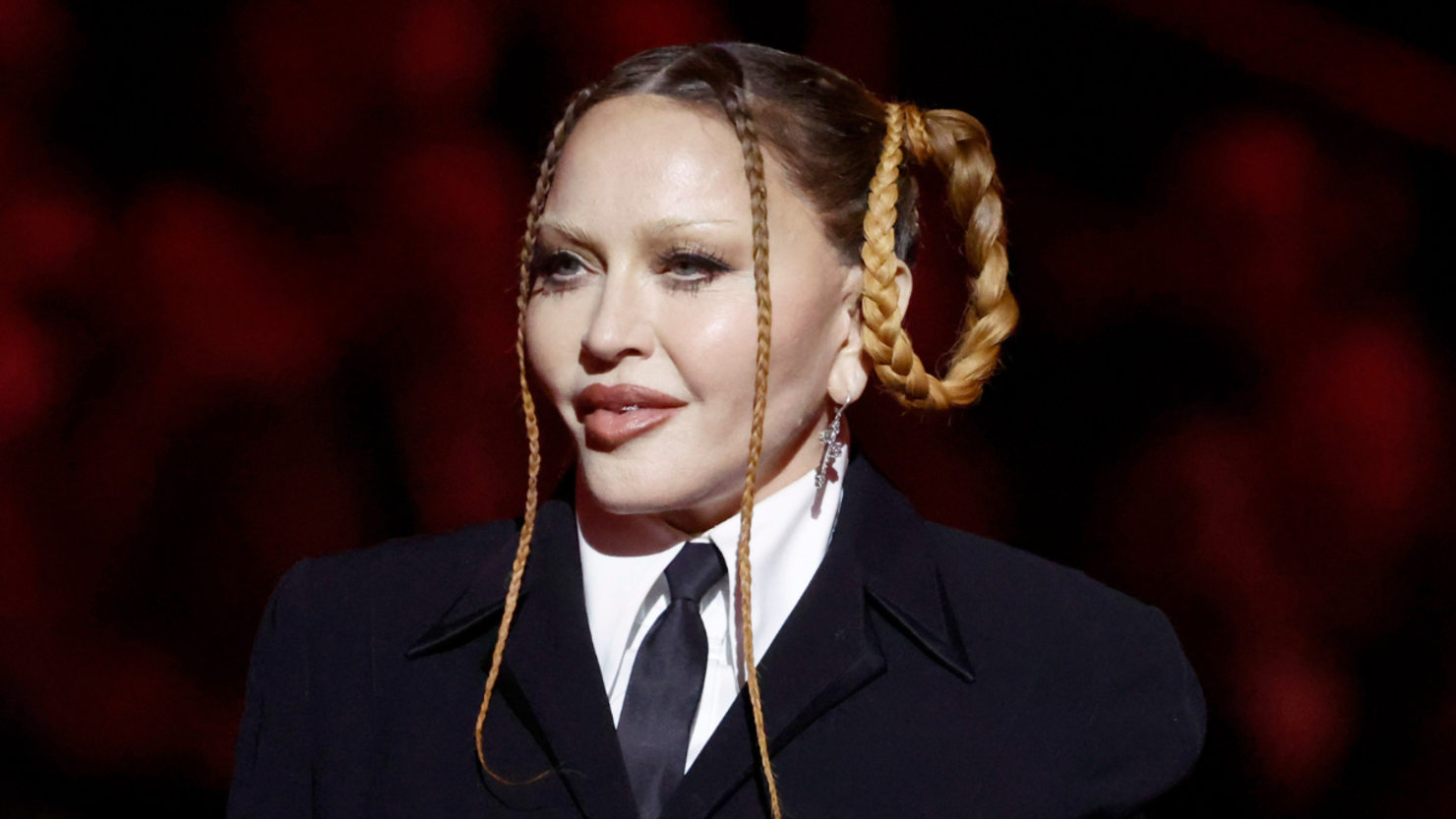 Madonna is "Hung Up" on love — but not for what you might think.
The 64-year-old pop icon, who recently announced her "Celebration Tour" that kicks off in July, shared a rather bizarre video on Instagram this week where she's seen licking and stroking her guitar. "Is it possible to Fall in Love with your Guitar?" she captioned the video, which has received over 70,000 likes since it was posted Friday (March 31).
Interestingly enough, this isn't the first time she's posted a video licking an inanimate object. Earlier in March, she shared a video of her getting ready for the Oscars, where she's seen licking one of her pink high heels.
While some fans commented on the video saying how "gorgeous" and "lovely" she looks, others were confused by the video. "WTF?????" one user wrote. "Most people play them," said another, answering her original question about falling in love with her guitar.
As we mentioned, Madonna recently announced "The Celebration Tour." Here's a look at the North American tour dates:
July 15: Vancouver, CA
July 18-19: Seattle, WA
July 22: Phoenix, AZ
July 25: Denver, CO
July 27: Tulsa, OK
July 30: Saint Paul, MN
August 2: Cleveland, OH
August 5: Detroit, MI
August 7: Pittsburgh, PA
August 9-10: Chicago, IL
August 13-14: Toronto, CA
August 19-20: Montreal, CA
August 23-27: New York, NY
August 30-31: Boston, MA
September 2: Washington, DC
September 5: Atlanta, GA
September 7: Tampa, FL
September 9-10: Miami, FL
September 13-14: Houston, TX
September 18-19: Dallas, TX
September 21-22: Austin, TX
September 27-October 1: Los Angeles, CA
October 4-5: San Francisco, CA
October 7-8: Las Vegas, NV
December 13-14: Brooklyn, NY
December 18: Washington, DC
December 20: Philadelphia, PA
December 22: Nashville, TN
2024 tour dates:
January 7-8: Los Angeles, CA
January 11: Palm Springs, CA
January 13: Sacramento, CA
January 15: San Francisco, CA
January 18: Las Vegas, NV
January 20: Phoenix, AZ