Brantley Gilbert Confirms He's Working On More Music With Jelly Roll
By Kelly Fisher
April 4, 2023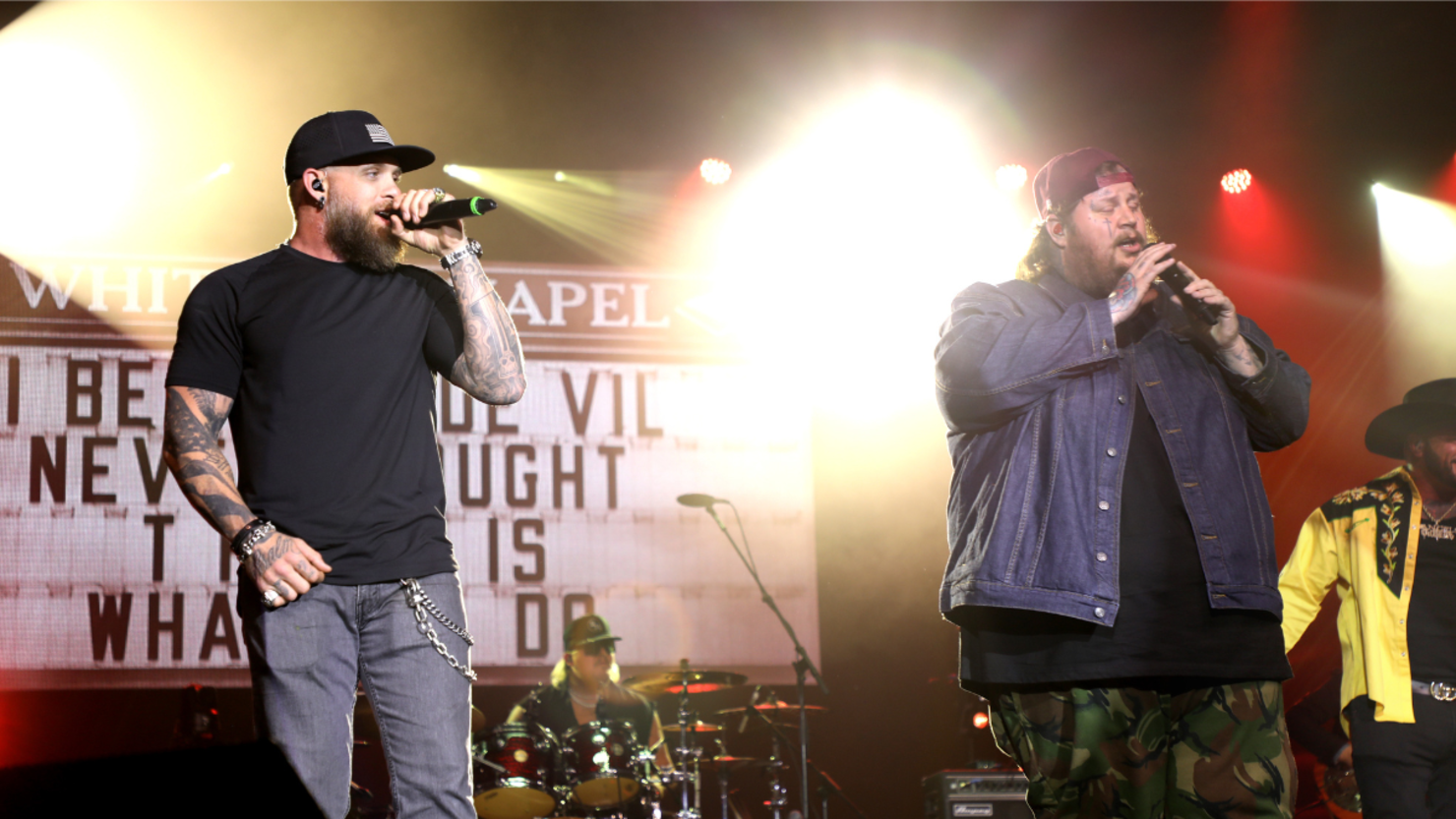 When Brantley Gilbert teamed up with Jelly Roll on the country-rock anthem "Son of the Dirty South," they kicked off the start of more collaborations together. Gilbert recently revealed via his record label that he and three-time CMT Music Awards winner are working on an EP together:
"We're working on a EP with Jelly Roll. We went and got in the studio and basically live there for a week, and a lot of good stuff came out of that. I don't know that we'll release all of 'em right now, but we are working on like kind of a little EP to put out. Cause 'Son of the Dirty South' was so fun, we clicked so well, and we just hit it off, man. And it works on stage, it works through speakers, so we felt like we wanted to do some more. Plus I just enjoy working with the dude, man. He is solid."
Though Gilbert doesn't have a release date set in stone for the EP with Jelly Roll, he's slated to release new music next month. Gilbert's deluxe edition of So Help Me God is due on April 21. Gilbert's 10-track collection released in November 2022, after years in the making.the album included "Son of the Dirty South," "Rolex on a Redneck" with Jason Aldean, "The Worst Country Song of All Time" with Toby Keith and HARDY, "Heaven By Then" with Blake Shelton and Vince Gill, and other highlights.
"In the past, my albums were almost direct reflections, direct chapters of my life," Gilbert previously said. "Whatever I'd gone through since I wrote the last record would make its way onto the new album. There's still some of that with So Help Me God since I'm a cowriter on all the songs – it's been three years since the last release and a lot of life lived. But I feel like this album is more of a mixtape of great songs.
"We wanted to put songs that sounded good together, but also songs that covered a wide variety of genre influences. There's a lot of different songwriting styles on the album. We're super excited about it, and I can't wait for BG Nation to hear what we've been working on."