Madonna Says She Wants Her Natural Face Back Before Going On Tour
By Dani Medina
April 8, 2023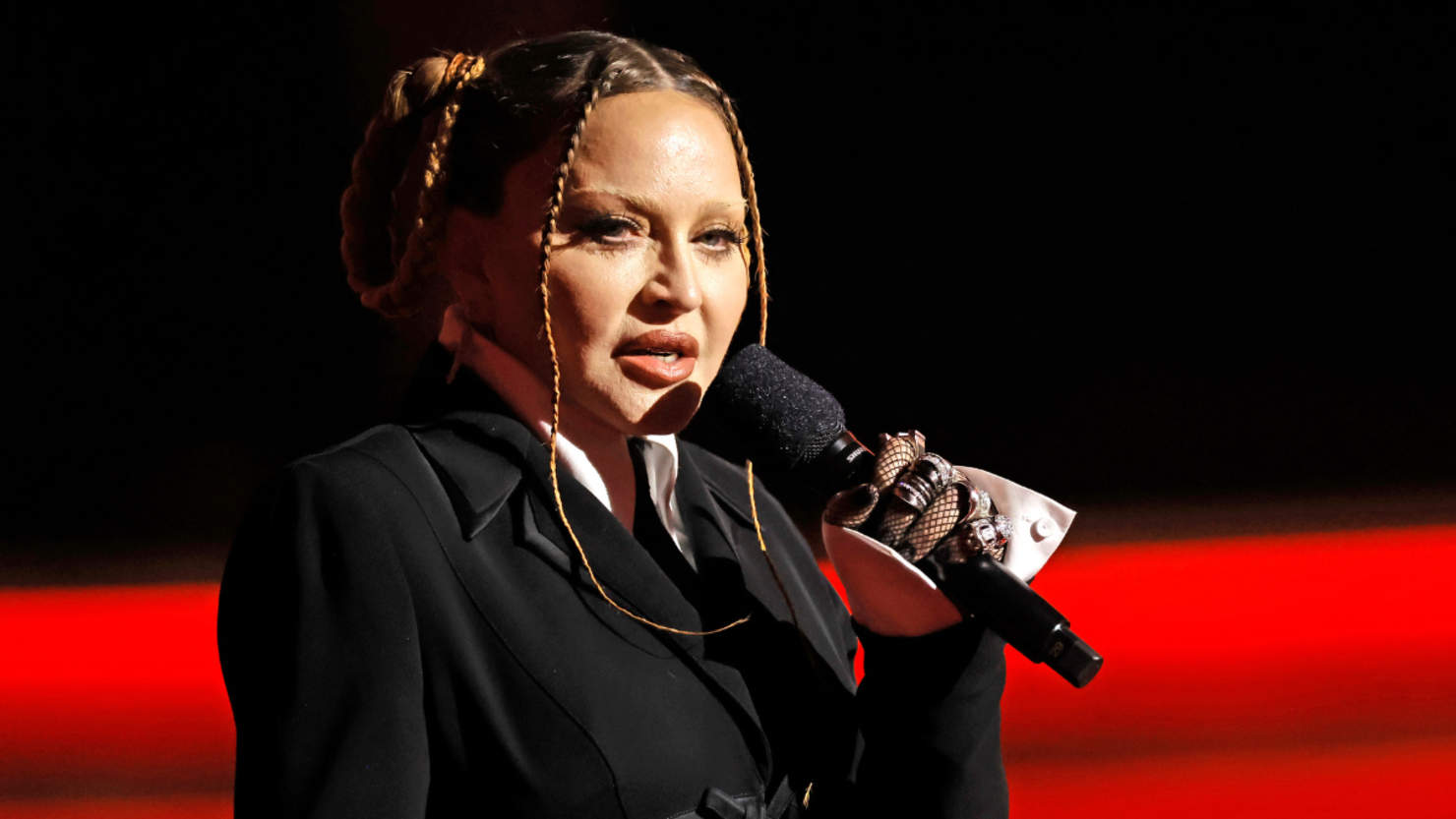 Madonna aims to take "Express Yourself" to a whole new level before heading out on her world tour this summer.
The 64-year-old pop icon wants to "look more like her old self" before the "Celebration Tour" kicks off in July — and she'll try to do just that by returning to a "more natural look," she promised, the Daily Mail reports.
Madonna sparked plastic surgery rumors after her appearance at the Grammy Awards earlier this year, and despite her online presence, a source told the news outlet she was actually "deeply affected" by the criticism. As a result, she is reportedly taking steps to return to her "more natural self" before the tour starts. As a matter of fact, she's already "currently undergoing procedures" to "restore her natural looks."
"Despite what people think, the criticism over her drastically different appearance does affect her," the insider said. "She sees and hears what people say about her and, for the tour, she wants to look more like herself again for her fans."
Fans who attend the "Celebration Tour" are definitely in for a treat! Rumor has it Madonna plans to enlist her children — Lourdes, 26; Rocco, 22; David, 17; Mercy 17, and 10-year-old twins Stella and Estere — on tour with her and might even include them in the shows.
"It may be her last tour, so she wants to make it perfect," the source added about Madonna's plans for the tour." She is incredible shape and her body is sick. This is her labor of love. Her perfectionism is driving everyone up the wall but she does not care. The crew is working their a-- off because everyone wants to make her happy. She has no issues whatsoever with firing someone at the drop of a hat."