Rob Gronkowski Addresses NFL Comeback Speculation
By Jason Hall
April 10, 2023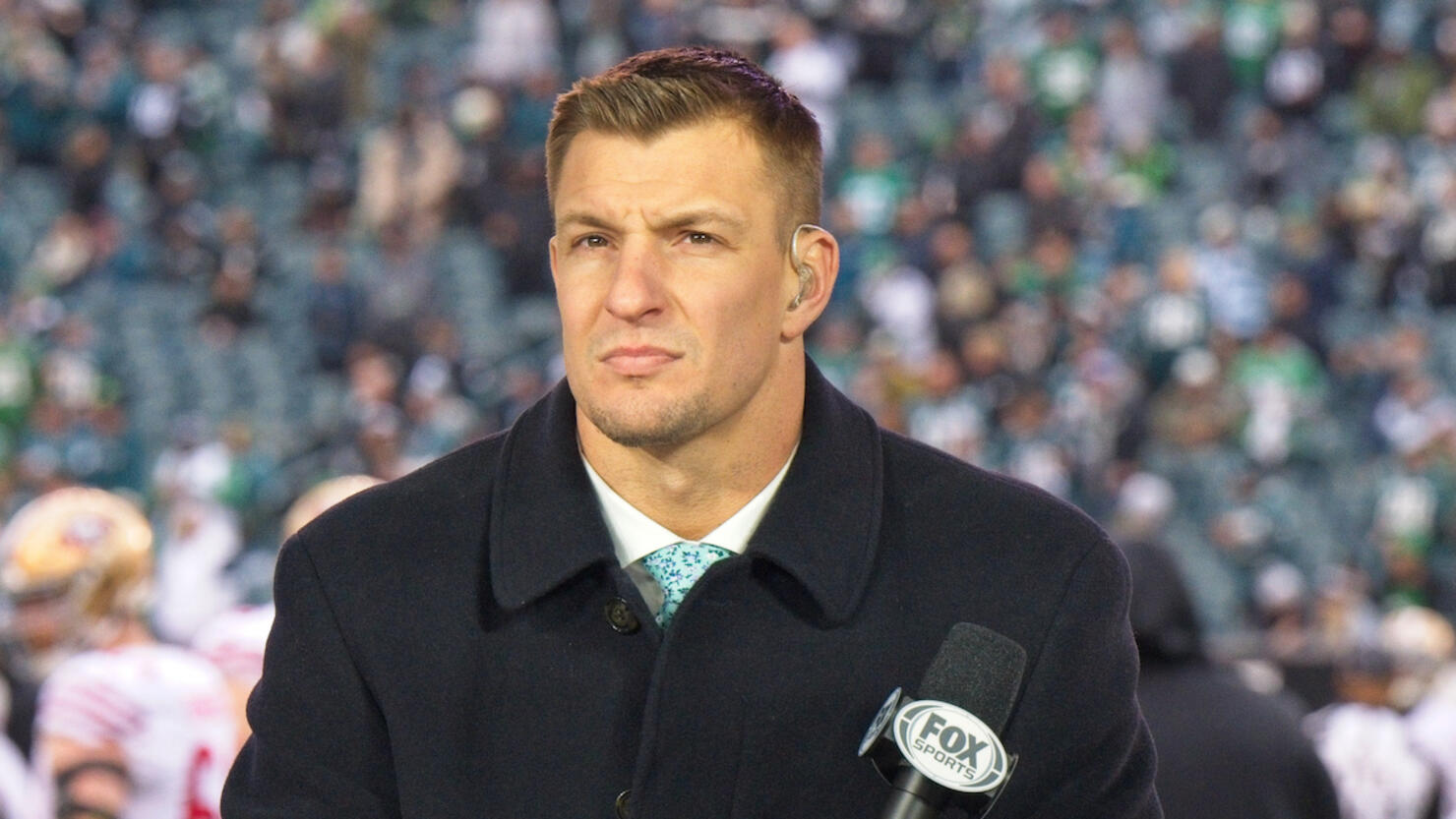 Rob Gronkowski said he has no plans of making a second NFL return during an interview with TMZ Sports' Mojo Muhtadi and Michael Babcock airing on Monday (April 10).
"There's no chance anymore," Gronkowski said. "I'm happily retired."
Gronkowski, 33, a four-time Super Bowl champion with the New England Patriots and Tampa Bay Buccaneers, said he's been playing pickleball since his second retirement from the NFL.
"I beat my brother, Chris, who plays with pros, and my other brother, Gordon, who plays with pros too!" Gronkowski said. "And I beat 'em with an average Joe -- my other brother, Glenn G., was my partner!"
"So, I'm happily retired. I'm still competing, I'm still winning, so I don't even need to go back to football."
Gronkowski officially announced his retirement last June in a post shared on his social media accounts.
"I will now be going back into my retirement home, walking away from football again with my head held high knowing I gave it everything I had, good or bad, every time I stepped out on the field," Gronkowski wrote at the time of his announcement on June 21, 2022. "The friendships and relationships I have made will last forever, and I appreciate every single one of my teammates and coaches for giving everything they had as well. From retirement, back to football and winning another championship and now back to chilling out, thank you to all."
The four-time Super Bowl champion had previously retired ahead of the 2019 season before coming out of retirement and joining longtime Patriots teammate Tom Brady as a member of the Buccaneers in 2020.
Gronkowski ranks third all-time among NFL tight ends in career touchdown receptions (92), sixth in receiving yards (9,286) and 10th in receptions (621) at the time of his retirement.