Watch Kenny Chesney Reveal Surprise Guests Little Big Town At Alabama Show
By Kelly Fisher
April 13, 2023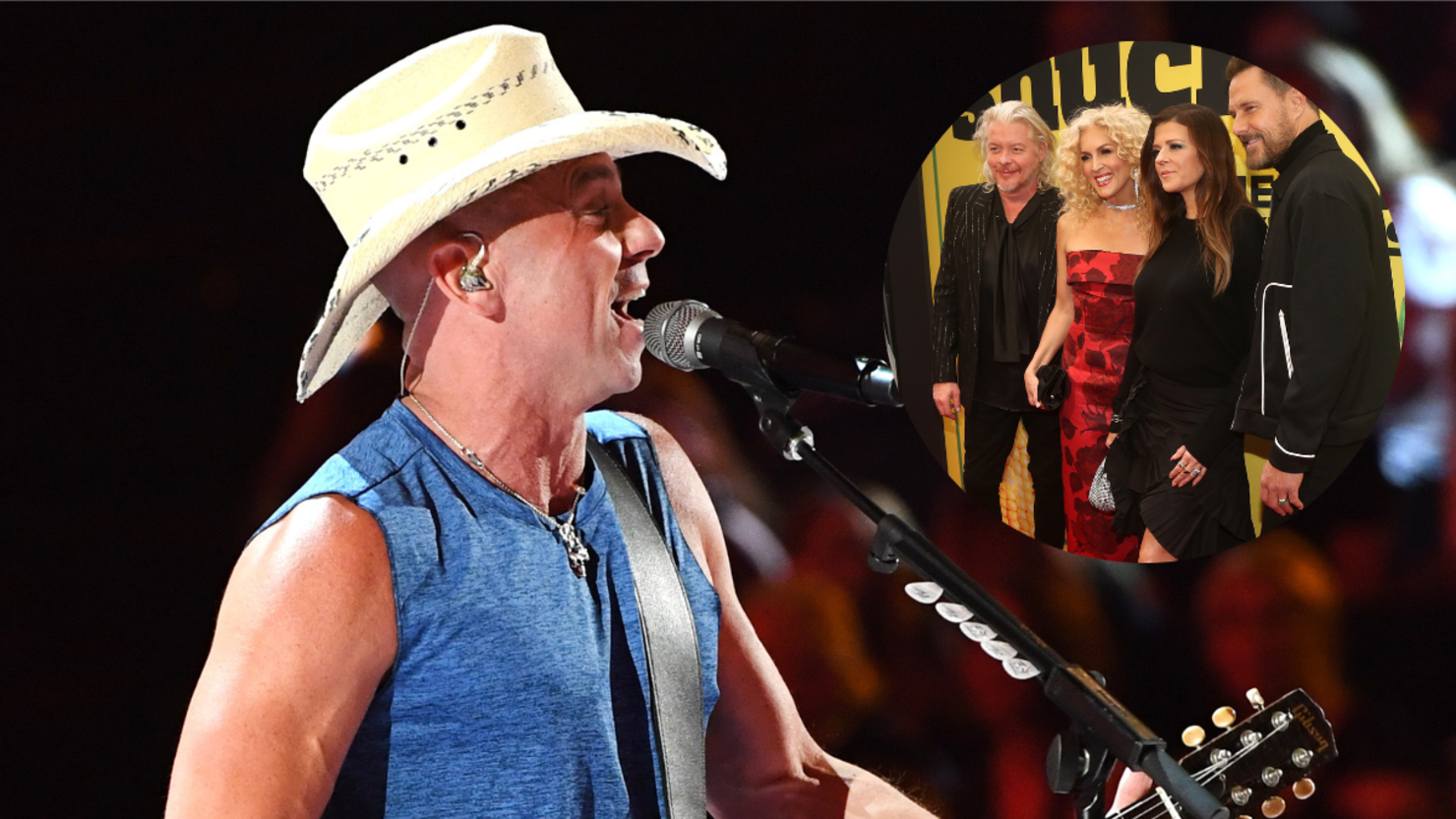 Kenny Chesney had a huge surprise for the crowd at his latest concert in Birmingham, Alabama: Little Big Town.
The country quartet — made up of Kimberly Schlapman, Jimi Westbrook, Karen Fairchild and Phillip Sweet —shared an onstage snapshot from the show (including Chesney and Kelsea Ballerini) on instagram on Thursday (April 13). The second slide is a video capturing the moment Chesney introduced his surprise guests to the audience on Wednesday evening (April 12). Little Big Town walked onstage and launched into a cover of "Take It Easy" by the Eagles.
Chesney is currently on his "I Go Back Tour" with Ballerini, a fellow East Tennessee native. Chesney said when he announced the tour that "'I Go Back' is a song about holding all those things that shaped you very close and keeping them alive anyway you can. In 2023, I decided rather than just go repeat what we did on this summer's stadium tour, I wanted to take this band and these songs to a lot of the cities we played on our way up, call it the I Go Back Tour and do just that."
Little Big Town is gearing up for their "Friends of Mine Tour," set to kick off on Thursday night at the BJCC Concert Hall in Birmingham, Alabama. The tour comes after the group's 10th studio album, Mr. Sun, which released in September 2022.
"Thank you [Kenny Chesney] for having us out for a song last night ❤️ Can't wait to see you again tonight Birmingham to kick off the Friends of Mine Tour!" Little Big Town captioned their Instagram post. Watch the group surprise the Birmingham crowd here: