WATCH: The 1975's Matty Healy Invites Fan On Stage To Play Guitar
By Logan DeLoye
April 13, 2023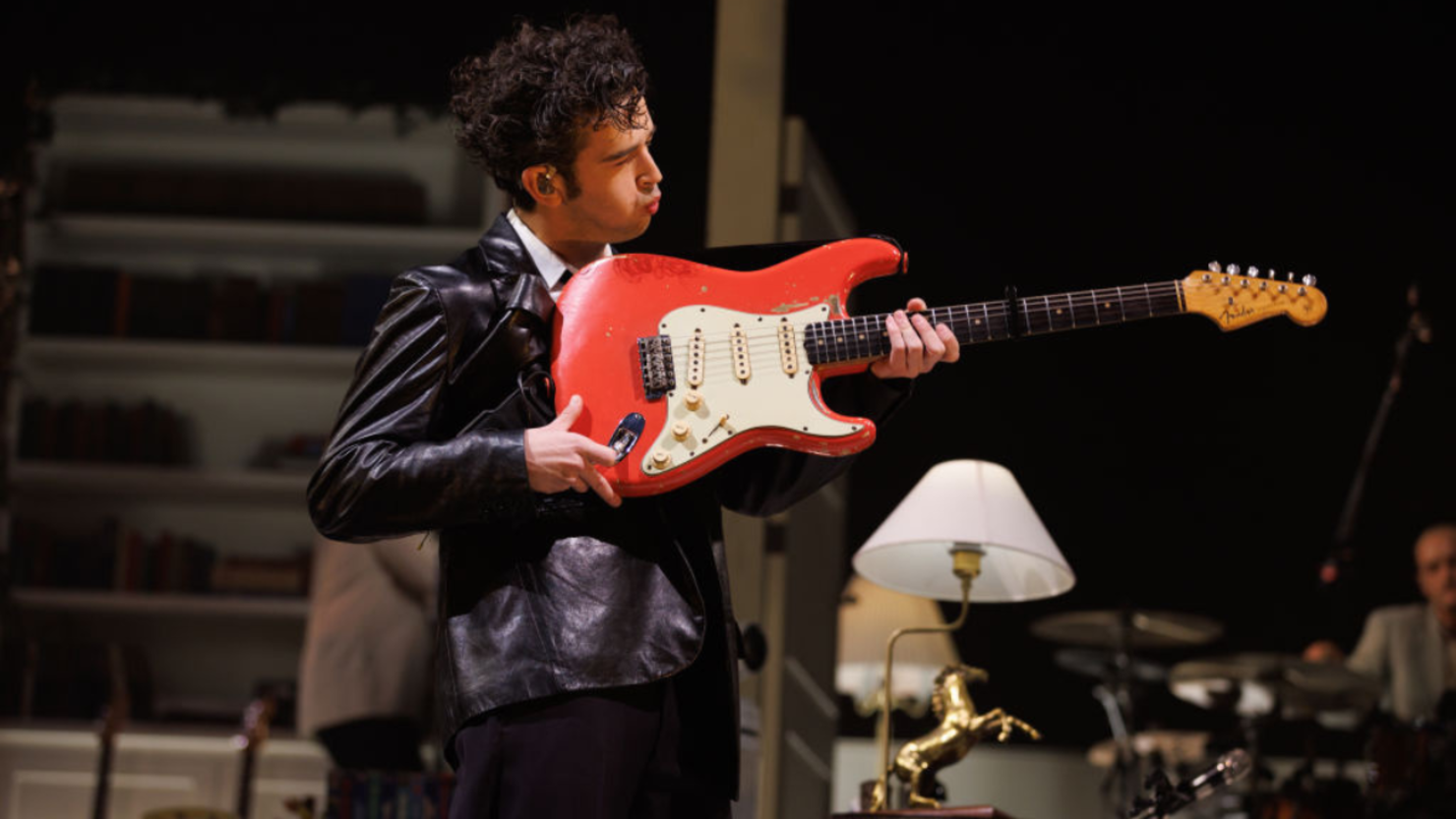 The 1975 took the stage in Bangkok as part of their "At Their Very Best Tour" on April 4th, and surprised the audience with a very special performance! Frontman Matty Healy took to Instagram to share footage from the show that details a fan joining the band on stage to help them preform one of their songs. The confident fan beamed with excitement as he shredded the guitar to "Robbers" while Healy sang along.
The skilled fan seamlessly completed the song with Healy by his side, and the audience went wild! This is not the first time that the band has brought fans up on stage to join in on the excitement. In November of 2022, Healy invited a female fan onto the stage during the same song and the two shared a kiss. He did the same thing a few shows later with a male fan.
In addition to guitar shredding and kisses, Healy has yelled at a security guard in autotune in the middle of a song, and has eaten a raw steak in front of his audience. While we cannot predict what will happen on stage at the next concert, its certain that whatever happens will fully mirror the band's insane talent and spice for life!