NRG Stadium Gets Taylor Swift-Inspired Name Change Ahead Of Houston Shows
By Dani Medina
April 20, 2023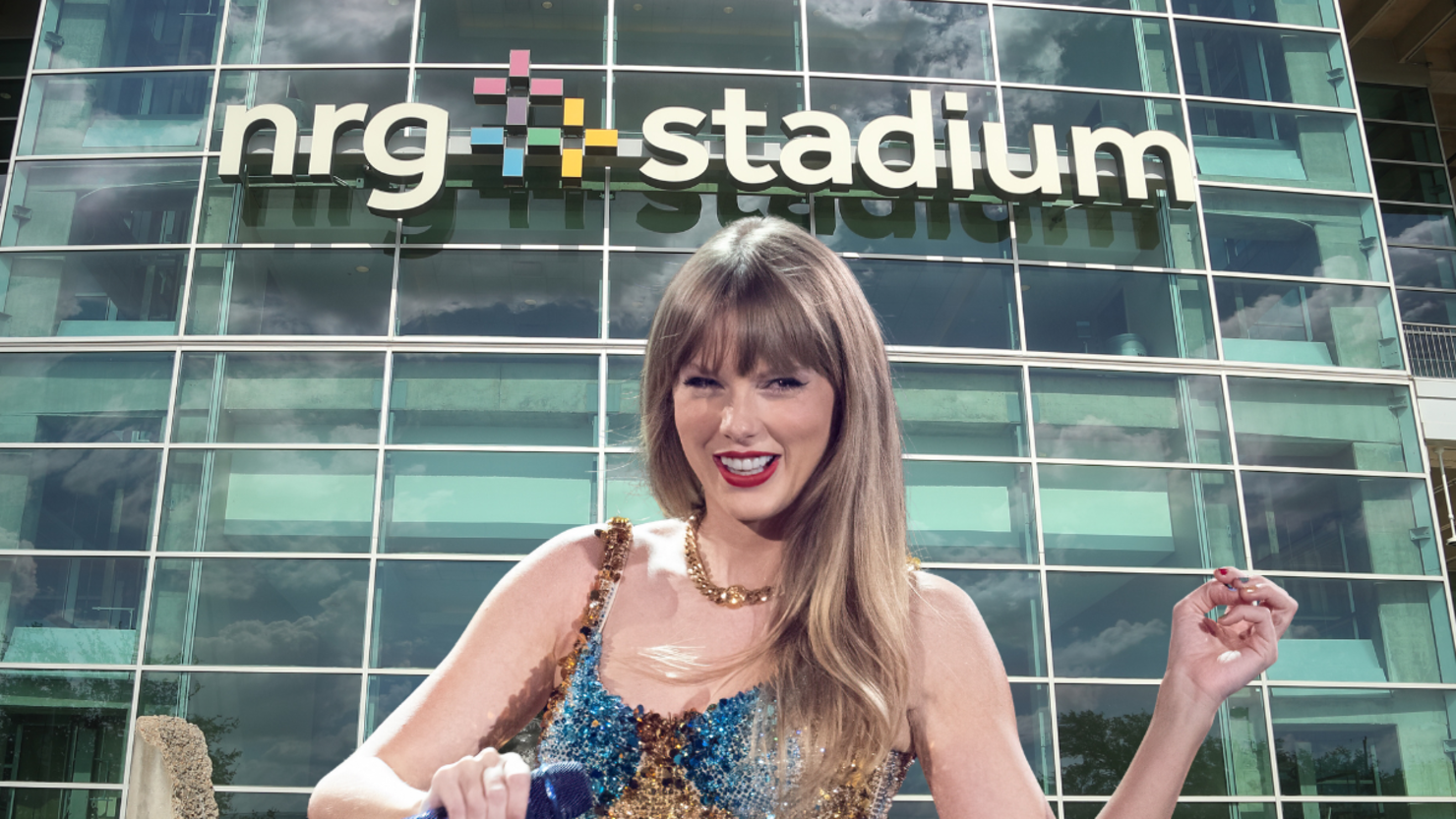 Taylor Swift is getting a Texas-sized welcome. Again!
The "Anti-Hero" singer will take over Houston's NRG Stadium from Friday (April 21) to Sunday and the venue is welcoming Swift with open arms. Harris County Judge and county executive Lina Hidalgo announced Wednesday that NRG Stadium would be renamed to NRG Stadium (Taylor's Version) to celebrate the "Eras Tour" this weekend. The new name will be visible on banners at the stadium's north and south entrances.
"I know all too well that other areas have done huge things. They've lit up the town, they've renamed streets. They've even made you mayor for a day, but we're gonna do something even better," Hidaldo said in a video referencing the elaborate tributes previous "Eras Tour" host cities have done. "I know if I did any of that, folks would say that I am the man. But here's what we're doing. Long story short, we're renaming NRG Stadium, where you'll be performing, to NRG Stadium (Taylor's Version). With the name change, I know it'll never go out of style. And plus, it's not only the young that enjoy your music. I hope your stay here is beyond your wildest dreams and for everybody in Harris County, let's get ...ready for it!"
Hidalgo also signed a proclamation naming April 21-23 "Taylor Swift The Eras Tour Weekend" in Harris County. She also revealed Swift is the first performer in the county's history to sell out NRG Stadium for three consecutive nights on a single tour.
City Hall will also be lit up in a "Lavender Haze" all weekend in honor of Taylor Swift and her mother Andrea Swift, a University of Houston graduate.
The City of Houston announced that City Hall will light up in a Lavender Haze starting at dusk for all three evenings in honor of #TSTheErasTour

"City Hall will illuminate Lavender Haze at dusk in honor of the artist and her mother, Andrea Swift, a University of Houston… pic.twitter.com/1QQ261MOwv

— Taylor Swift Museum (@theswiftmuseum) April 22, 2023