Phoebe Bridgers Channels Iconic Skeleton Suit At 2023 Met Gala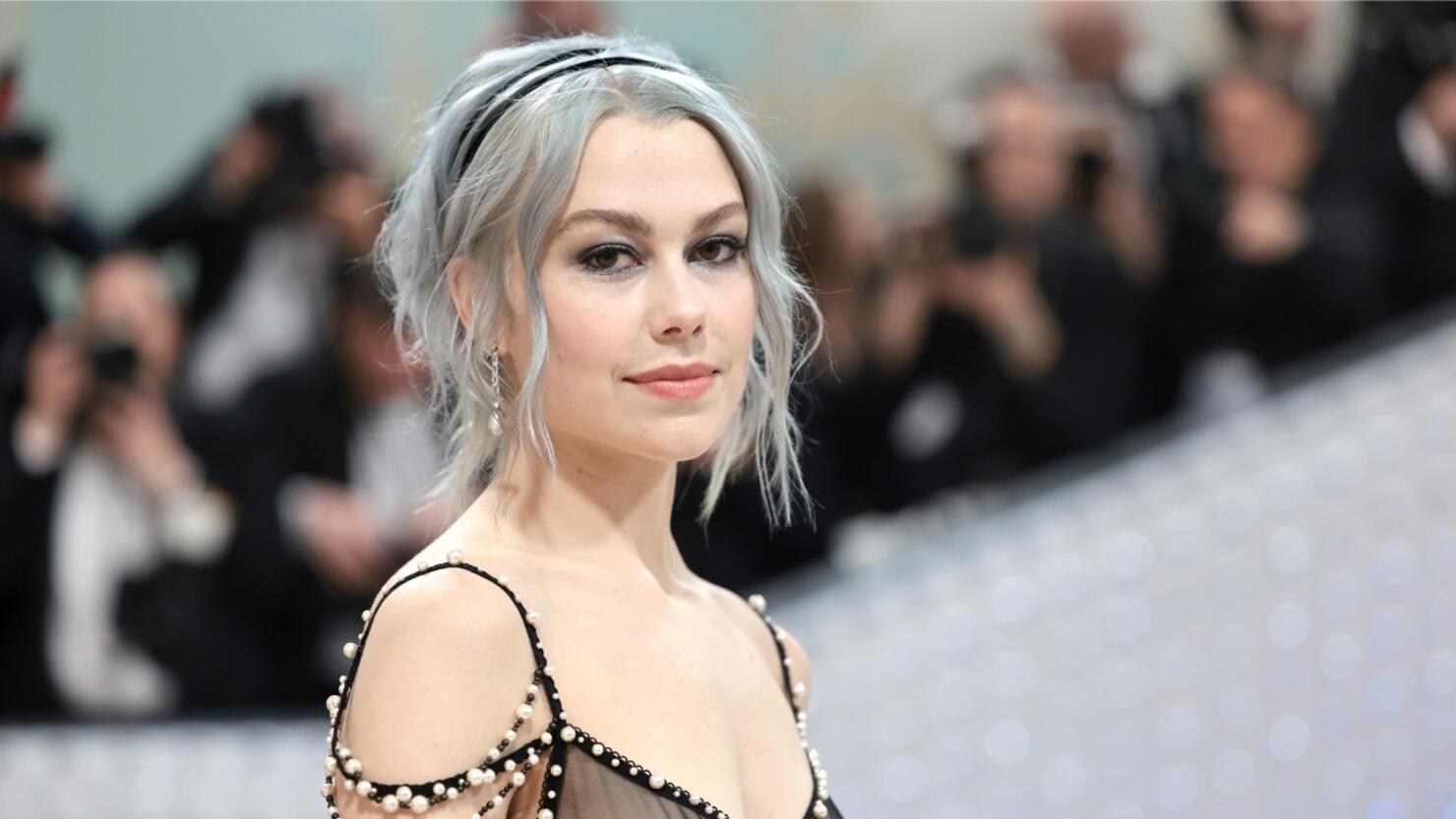 Phoebe Bridgers brought her famous eclectic style to the 2023 Met Gala, showing up on the red carpet in a glamorous take on her iconic signature skeleton suit.
During her second appearance at the legendary gala, the 2023 theme of which pays tribute to the life and legacy of late fashion designer Karl Lagerfeld, Bridgers stunned in a custom Tory Burch gown that offers a new twist on the skeleton suit she wore on the cover of her 2020 album Punisher, per Vogue.
"I've work skeleton costumes for my entire adult life, but this is a really cool, subtle take on it," said the "Motion Sickness" singer.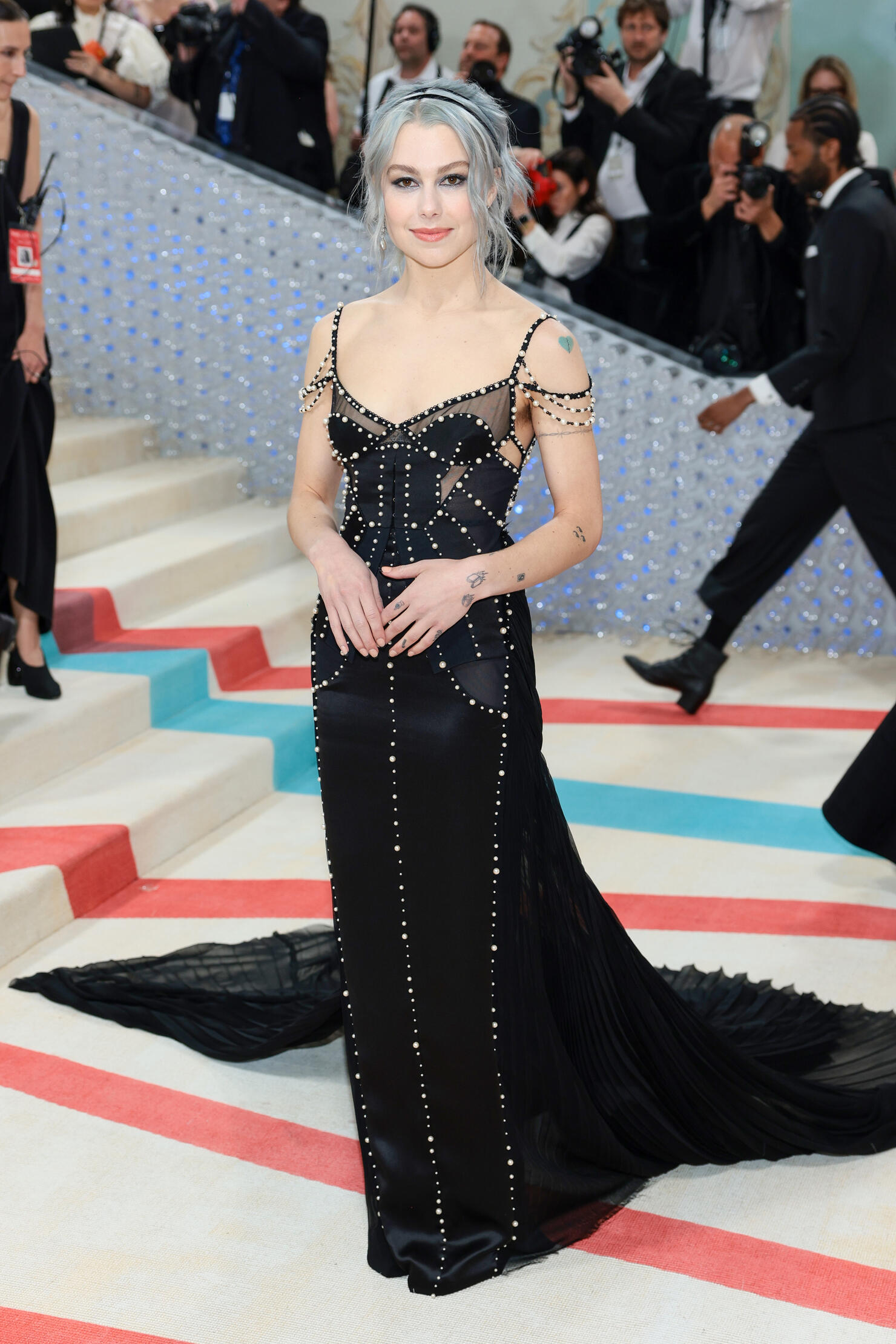 The black gown has a simple but gorgeous silhouette, with off-the-shoulder straps and lines of ivory pearls marking a rough skeletal figure on the lingerie mesh and duchesse satin fabric. The stunning gown also features an open back and pleated chiffon train that Bridgers said she is "obsessed" with. She completed the look with waved hair held back by a headband, soft smoky eye makeup, and drop earrings with minimal jewelry, choosing instead to let the gown shine through the most.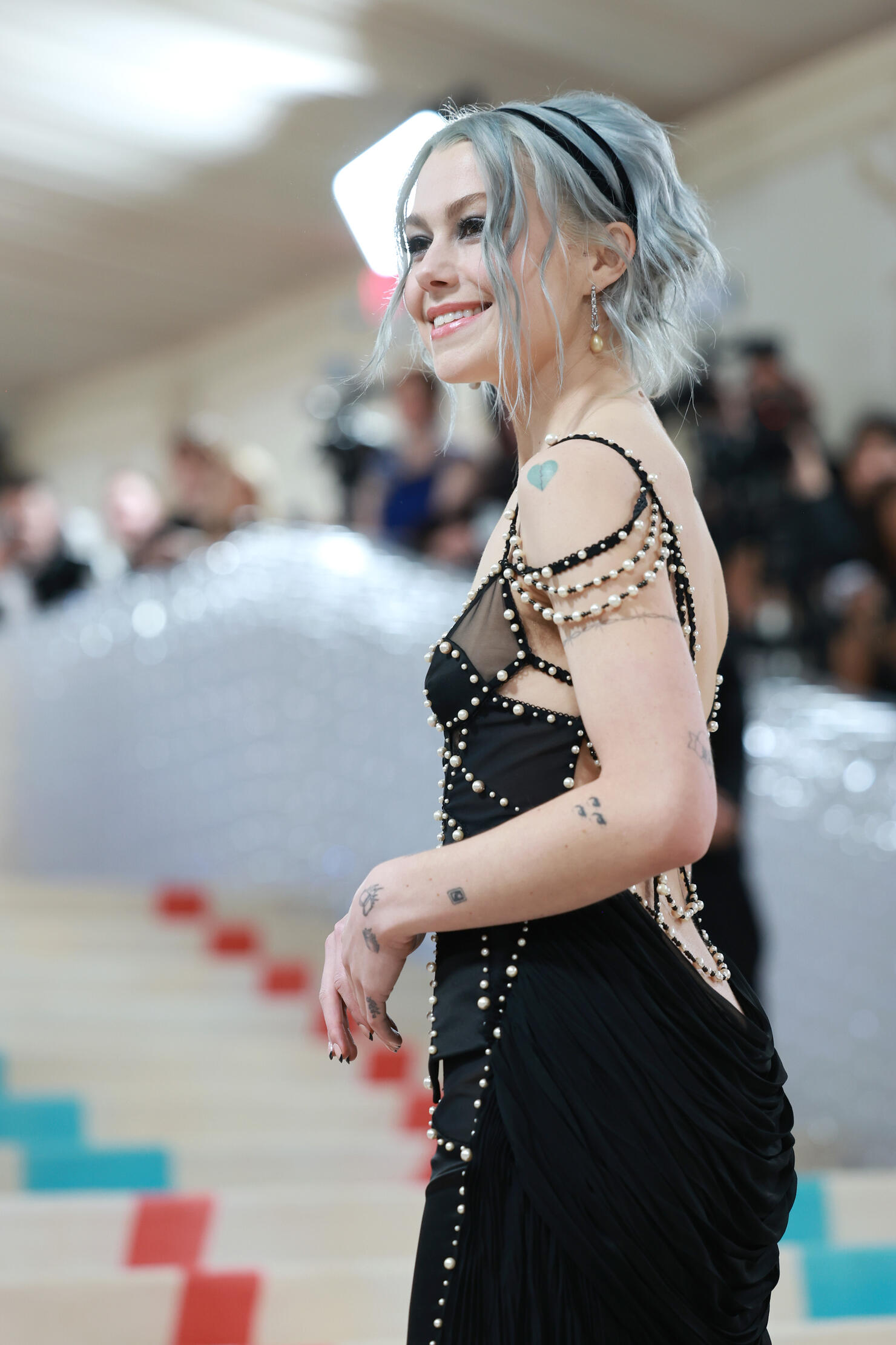 "Phoebe and I talked about doing an abstract take on her skeleton suit," said Burch. "I loved this challenge, because I thought it worked perfectly against the backdrop of Karl Lagerfeld's signatures. I also wanted to continue the lingerie details from our fall 2023 collection. I am interested in challenging perceptions of femininity and revealing what is normally hidden."