Trainer Of 2 Horses That Died Before Kentucky Derby Suspended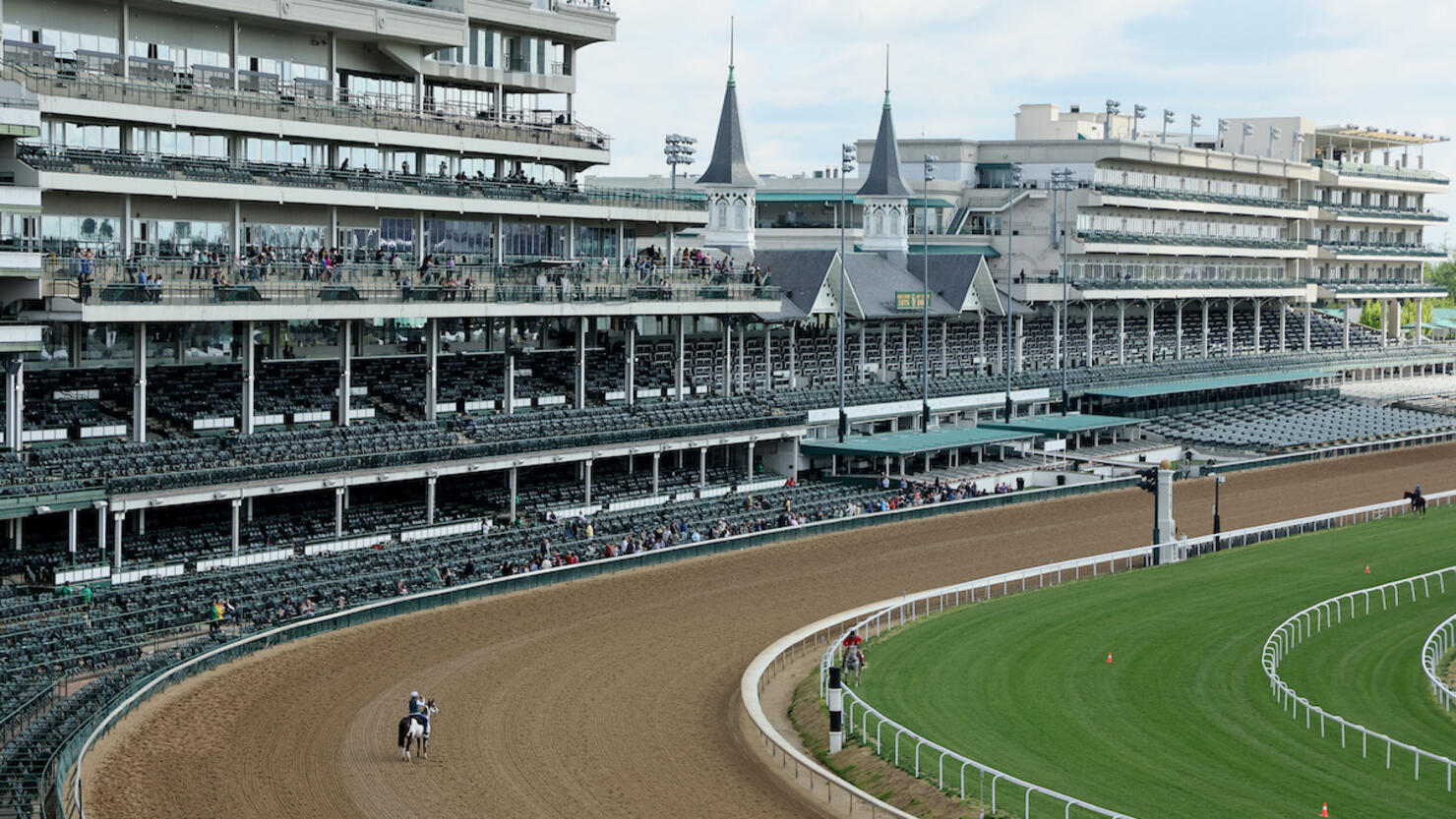 Saffie Joseph Jr., who trained Parents Pride and Chasing Artie, two of the four horses that died suddenly at Churchill Downs in the days leading up to the 149th running of the Kentucky Derby, has been suspended indefinitely, the Board of Stewards announced in a news release obtained by the Kentucky Courier-Journal on Thursday (May 4).
Additionally, another horse owned by Ramsey Stables, Wood Memorial winner Lord Miles, has been scratched from Saturday's (May 6) race.
"For the betterment of racing, the health and welfare of our equine athletes and the safety of our jockeys, all horses trained by trainer Saffie Joseph Jr. are scratched effective immediately and until further notice," the Board of Stewards said via the Courier-Journal. "This action is taken after consultation with Mr. Joseph and includes Lord Miles, who was entered into the 149th running of the Kentucky Derby."
"Given the unexplained sudden deaths, we have reasonable concerns about the condition of his horses and decided to suspend him indefinitely until details are analyzed and understood," said Bill Mudd, President and Chief Operating Officer of Churchill Downs Inc., while discussing Joseph's suspension. "The safety of our equine and human athletes and integrity of our sport is our highest priority. We feel these measures are our duty and responsibility."
Chasing Arite, a 5-year-old filly, and Take Charge Briana, a 3-year-old filly trained by D. Wayne Lukas and owned by Willis Horton Racing, both died on Tuesday (May 2). Parents Pride died following Race 8 last Saturday (April 29), two days after Kentucky Derby contender Wild On Ice was euthanized last Thursday (April 27), marking four deaths in a span of six days leading up to horse racing's biggest annual event.
"If there is something going on over there like contamination — or we don't know what it is — some virus or something, we don't know," Joseph said on Thursday via the Courier-Journal. "We have no answers. I mean, there's a lot of questions. There's a lot of thoughts, but there's nothing right now."
Joseph planned to run three horses on Saturday and had scratched Concrete Glory from Thursday's scheduled race at Churchill Downs prior to the announcement of his suspension.
Coverage of the 149th running of the Kentucky Derby will air live on NBC, Peacock, NBCSports.com and the NBC Sports app beginning at 12:00 p.m. until 7:30 p.m. ET on Saturday.