Beyoncé Does Lil Uzi Vert's Dance On First Night Of Renaissance World Tour
By Tony M. Centeno
May 11, 2023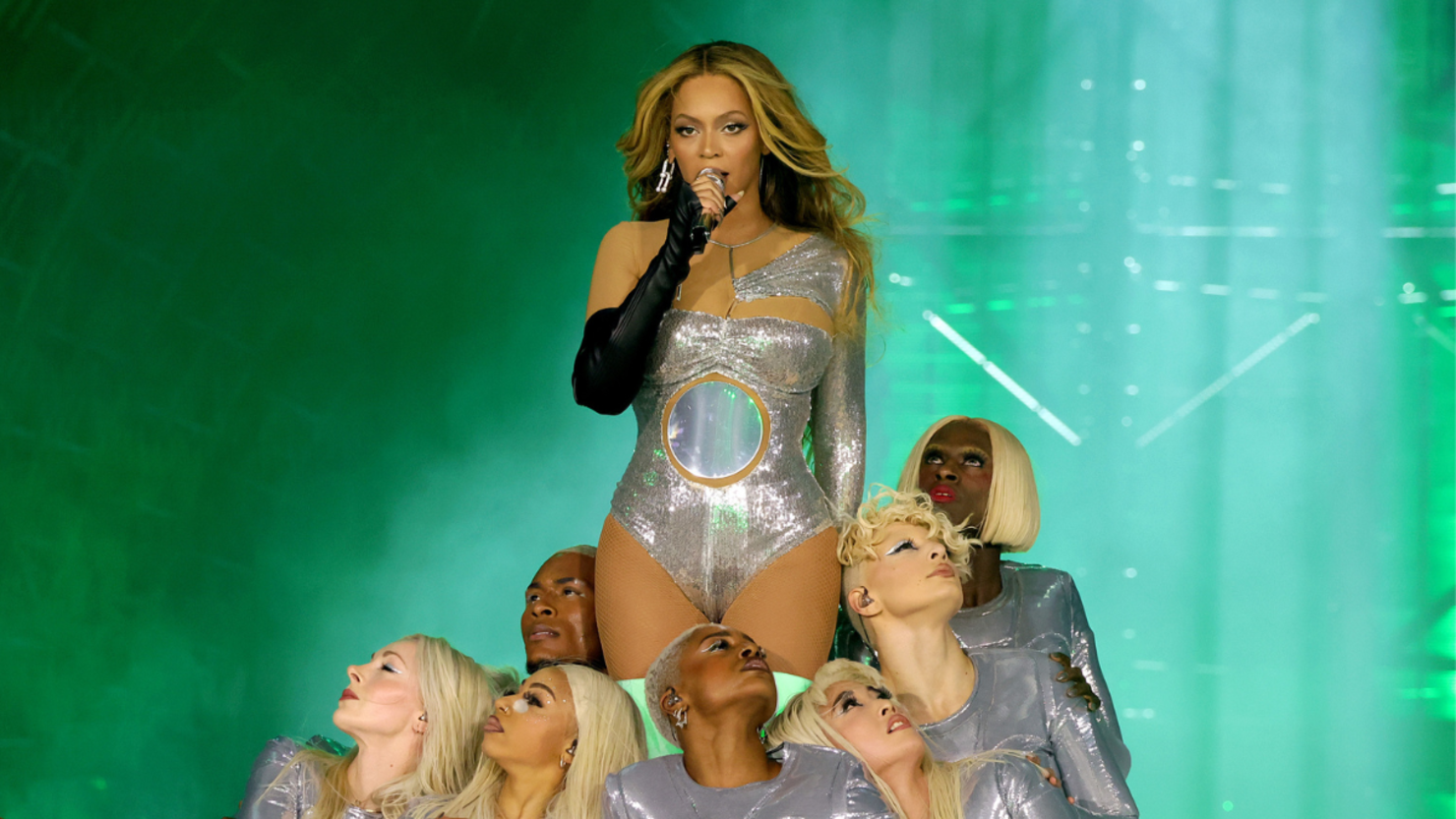 Beyoncé's massive world tour has officially begun, and the first night did not disappoint the BeyHive.

On Wednesday, May 10, the Grammy award-winning singer's "RENAISSANCE World Tour" kicked off at the Friends Arena in Stockholm, Sweden. She opened the tour with "Dangerously In Love" and put on a radiant production as she move on to "Heated" off her RENAISSANCE album and past hits like "Drunk In Love." While she was transitioning into "Diva," Beyonce channeled her inner Lil Uzi Vert with her version of the viral "Just Wanna Rock" dance. The Philly rapper's moves clearly influenced her choreography, which drove the fans wild.

JAY-Z and her daughter Blue Ivy Carter were right by the stage throughout the show. Fans caught them watching Bey belt out all of her classics while examining the crowds reactions as well.

Hours before the show started, numerous fans took to social media to document their journey to Europe to experience Beyoncé's first solo tour since her "Formation World Tour" seven years ago. The show is reportedly three hours long with no separate opening acts. Throughout the night, the Hive swarmed social media with clips from her show. They documented nearly every detail of the stage, her array of outfits and, of course, her stellar delivery of each song off her new album.

Beyoncé's "RENAISSANCE World Tour" is expected to be the highest-selling tour of the year. According to a report Forbes published earlier this week, the "Break My Soul" singer is predicted to rack up at least $2.1 billion based on the amount of fans buying tickets at an average of $700 each. It could be her most profitable tour to date.

See clips of Beyoncé's first night of the "RENAISSANCE World Tour" below.